'Homeland:' Claire Danes' Golden Globes Acceptance Speech 2012, 2011 and 1995 [VIDEOS]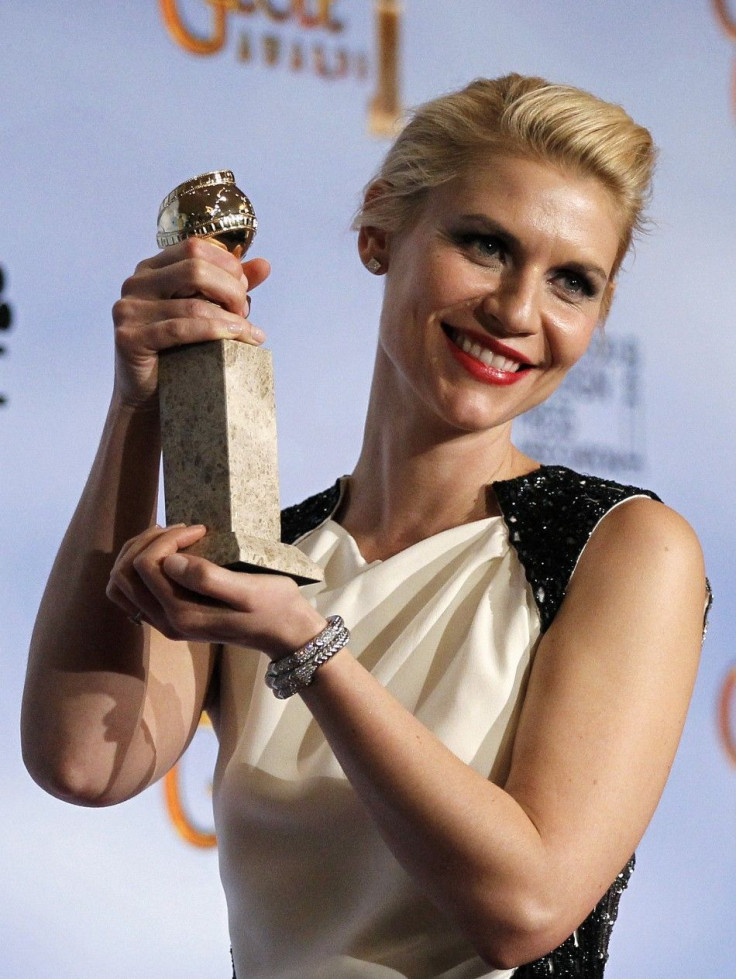 Clare Danes is no stranger to acceptance speeches and most critics agree her Golden Globe win for her performance on Homeland was well deserved. But the actress went out of her way to thank a certain two people this time around.
I first won this award when I was 15 for my 'So-Called Life' and I was utterly stunned and overwhelmed as one is, and the first thing I did is when I left the stage was burst into tears because I realized I had forgotten to thank my parents, said Danes on stage, wearing a black and white sleeveless gown.
And I brought my mom with me tonight, Carla, and I am just so lucky to have another opportunity to let them know how deeply grateful I am to have their love and encouragement, the actress said.
Danes has won three Golden Globes over her career. In addition to winning Best Performance by an Actress in a TV-Series Dram for My So-Called Life in 1995, she won the same award for Temple Grandin 2011 and once again for Homeland in 2012.
In her first Golden Globes acceptance speech, the young, flustered Danes stumbled through with plenty of um's (in video below, speech begins at 6:40).
Um, wow. I thought this would be good to be natural and spontaneous, but, um, that wasn't a really good idea, said Danes, then a short-haired brunette.
Sixteen years later, Danes all grown up when she took the Golden Globes' stage for a second time - but on the verge of tears and not as composed as she was this year.
This is so cool! It's just very emotional, it's just very special to be here with some people tonight, I just have today. And I have to go fast because that thing is going to yell at me, she said, pointing to the speech timer in the back.
Most critics agree that Showtimes' acclaimed new terrorism thriller, Homeland, deserved to win both best television drama and best performance by an actress. The New Yorker's Emily Nussbaum praised it as an antidote for '24' that brought Danes' amazing cry-face back to television; The New York Times' Alessandra Stanely called the season finale a clever, maddening and irresistible invitation to keep watching. No wonder the first-season finale broke records in Showtimes's history at 1.1 million users.
Claire Danes and Damien Lewis, the brilliant, bipolar CIA agent and the mysterious POW both said they enjoyed playing out Carrie and Sgt. Brody's twisted relationship on the screen. Danes was quick to emphasize that America should be happy she's only pretending.
We should all be very grateful that I'm not in charge of homeland security, Danes told the LA Times backstage. We would not be very secure.
© Copyright IBTimes 2023. All rights reserved.