Horse Meat Slaughter: Why It's Likely Coming Back to U.S.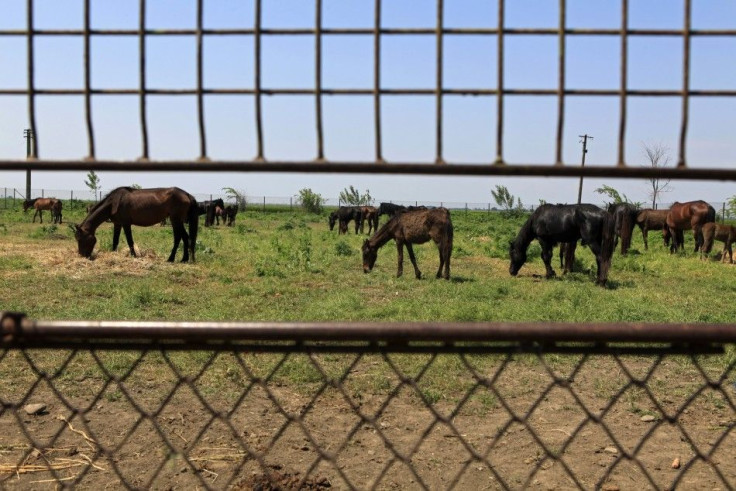 Horse meat slaughtering has been out of the United States since 2007. But now that Congress has lifted a five-year-old ban on funding horse meat inspections, expect horse slaughtering for meat to quickly become a business in the U.S. again.
That doesn't mean that Americans will be hunkering down to horse any time soon. Most of the meat is shipped out of the U.S., to regions where people like to eat horse, or where eating horse is socially acceptable. In the U.S., the horse is considered something of the pet category.
So why is horse slaughter for meat likely coming back to the U.S. very soon? The most compelling reasons lawmakers slipped this one through is a matter of economics.
Some five million horses per year are butchered and sold for meat to the top eight horse-eating countries. Before the horse meat slaughter prohibition in the U.S. five years ago, the industry was an $65 million business domestically, mostly in the Midwest. Horses were butchered and some meat was sold to zoos that like the lean, high-protein product for the animals, while most of it was sold overseas to those who consider horse meat a delicacy.
In a slow-growth, jobless economy, some see that every little stimulation helps, even if it means slaughtering horses -- something many in the U.S. consider vile.
But when the ban took effect five years ago, it also effectively harmed the entire horse industry.
It's basic economics, said David Duquette, president of United Horsemen, which advocated for lifting the ban, in an interview with ABC News. Horses used to be a $102 billion a year industry, with at least 500,000 direct jobs in horse industry. That's been cut in half.
Duquette told ABC that there are people from North Carolina all the way out West that are wanting to set up a (slaughter) plant or invest in a plant. There's a tremendous amount of desire to get it going.
Some think horse meat slaughterhouses could be up and running in the U.S. within 30 to 90 days.
But some say it won't happen without a fight. Wayne Pacelle, president and chief executive of The Humane Society of the United States, threatened protests and legal actions if so in an interview with The Associated Press.
Local opposition (to plants) will emerge and you'll have tremendous controversy over slaughtering Trigger and Mr. Ed, Pacelle said.
© Copyright IBTimes 2023. All rights reserved.