How About A Yacht For The Yuletide? Andiamo, Bertram, And Rentals At Pedregal And Sailo
Sponsored content from Modern Luxury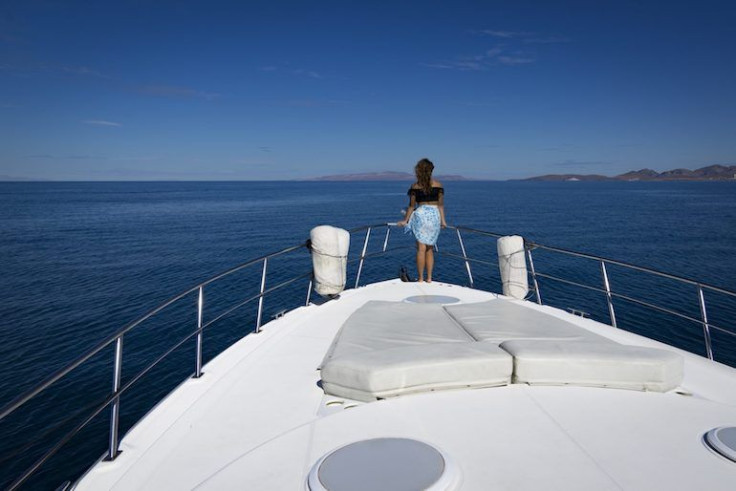 Ready to call him captain? Give your favorite sailor a toy big enough for the two of you—and a few friends. Buy him a bespoke super yacht, built in Italy. Andiamo, the latest uber boat by Baglietto, ensures you'll cruise the world like royalty. Built to order in La Spezia on the Italian Riviera, conceived by renowned yacht designer Francisco Paszkowski, this T-Line 48 meter series features commodious living spaces, a six-cabin layout, and opulent interior elements—such as onyx and lacquered ebony. Ideal for long cruises with friends and family, the yacht, Andiamo even boasts a comfy movie room.
Florida buffs may prefer to have their boat made in Tampa. Bertram Yachts, established by Richard Bertram in 1960, makes top-of-the-line sports-fishing yachts. Touted for their circa 1960-1990s Moppie yachts, high performance runabouts beloved on the racing circuit, the company now focuses on craft fine-tuned for outdoor enthusiasts. Choose The 35, a yacht with superior fishing capabilities. Constructed by skilled craftsmen, extolled for their attention to detail, The 35, like all Bertram yachts allow for customer hand selection of materials, colors and finishes, ensuring elegant custom design. With ample storage below ands above deck, the 35 five foot yacht can accommodate customers and crews wherever they cruise. Another option, The 61, almost twice as large steps things up with more space for larger groups of passengers and crew.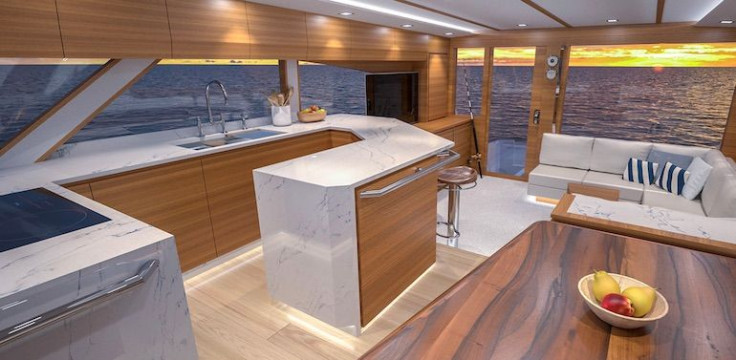 Not everybody wants to buy a yacht—how about renting one for a spell? Most resort areas that lie on the water have a marina, and that means yachts, swanky, sleek, over-the-top party boats for repose. From Miami to San Diego, a variety of sexy boats can be leased for an hour, a week, a day or more. Consider heading to Los Cabos, where the concierge at the classy Resort at Pedregal can help organize your yacht rental. Some guests begin and end their stay at this secluded, waterside resort, hewed into the cliffs. Some boats to float from their tony repertoire inclue the immense 96 foot Canados, which has a VIP bedroom, a master suite and tow other commodious guestrooms, plus five bathrooms, a kitchen, dining area and common spaces. Water toys (from Stand Up Paddleboards to floats to kayaks) are part of the deal—not to mention a chef, open bar, staff, captain and any bespoke items ordered to customize the cruise.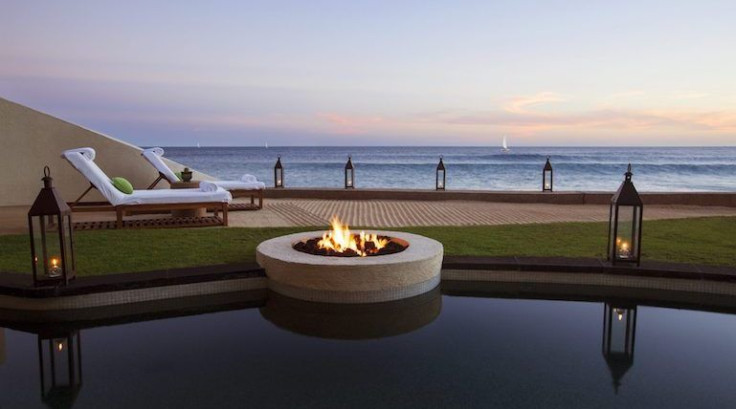 Finally, Sailo, the airbnb of yachts, remains a great option. With thousands of boat rentals, from catamarans to luxury yachts, in places from the Bahamas to New York City, Sailo's easy website makes filtering for boat, crew and dates carefree. After you book, just show up at the dock, climb aboard and let the captain do the work.