How Adele Got So Much More Popular Than Everybody Else In Pop Music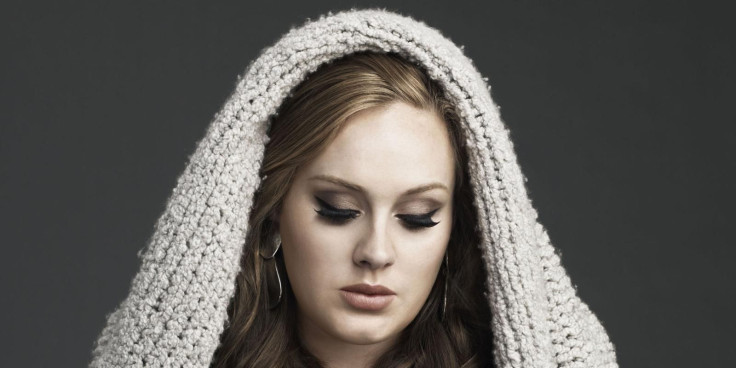 If you are reading this story, odds are at least one person in your life is freaking out about "25" right now. The new Adele album, released Friday, comes more than four years after her record-setting sophomore effort, "21," and to say that the music industry is rooting for "25" to succeed would be putting it far too mildly. Its predecessor was single-handedly responsible for reversing more than a decade of declines in global music industry revenues, and the industry expectations surrounding this new album could not be higher.
Adele's "25" is projected to sell more than 2.5 million copies in its first week, outpacing even the 2.4 million copies of *N'Sync's "No Strings Attached" that flew off shelves in 2000, near the height of the CD-buying era. It is the most preordered album ever on Amazon in the UK, and is expected to become the highest-selling album in the history of Target, surpassing a total currently held by – what else? -- "21."
But how did a young woman from north London, best known for a kind of soul-rooted pop that hasn't been fashionable in decades, become the biggest pop star in the world?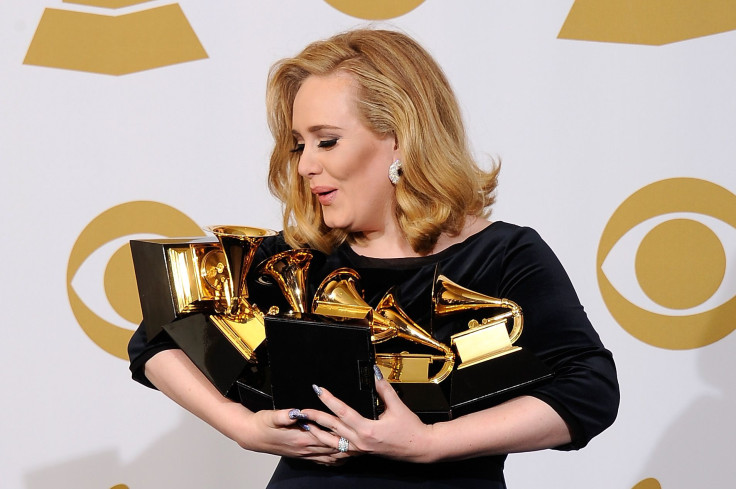 'The Girl Who Did Good'
Adele's success begins at home in England. Born in 1988 and raised largely by a single mother, she instantly captured the attention of the British press with her debut album, "19," which she made just months after graduating from the prestigious BRIT School for Performing Arts and Technology.
That album, made up largely of blue-eyed soul, capitalized on the retro-soul craze started a few years earlier by Amy Winehouse. But unlike Winehouse, whose trouble with drugs and alcohol earned her far more press than her performances, Adele quickly achieved a very different kind of image in the British imagination.
"She is kind of very much the girl who did good in the U.K.," said Rob Copsey, editor of OfficialCharts.com, the web arm of Official Charts Co., which tracks the sales and streams of recordings in Britain.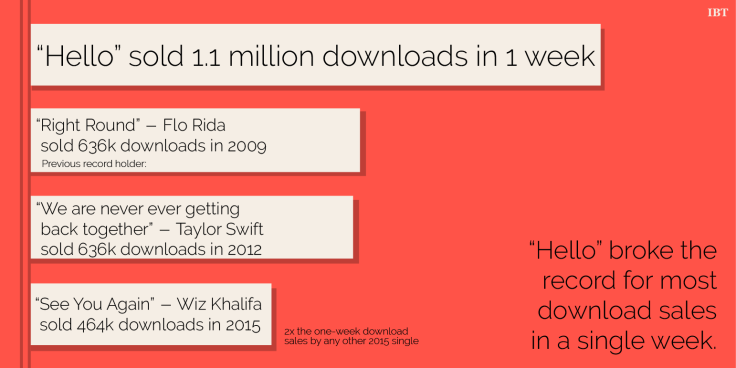 The Element Of Surprise
By any measure, "19" was a spectacularly successful debut. It briefly hit the top of the British charts, earned her a Grammy for Best New Artist in 2009 and was named the "Sound of 2008" by the BBC.
But plenty of artists have briefly tasted such success, only to disappear a matter of months later. Adele did the exact opposite, and in many ways, her surge from starlet to pop music juggernaut can be traced to performances on just two nights.
The first occurred on Oct. 18, 2008, when she appeared as a musical guest on "Saturday Night Live." America was in the thick of election season, and a huge audience, SNL's highest in 14 years, tuned in to see how the NBC show might handle Barack Obama, John McCain and Sarah Palin. At the time, "19" was sitting comfortably at No. 40 on Billboard's album charts, and the song's biggest U.S. single, "Chasing Pavements," was at No. 46.
Twenty-four hours later, after Adele had performed an acoustic version of "Chasing Pavements," "19" was at the top of the Billboard charts, "Chasing Pavements" had climbed to No. 11 on the singles charts, and her status as a major star in the U.S. was assured.
The second night, Feb. 15, 2011, lit the fuse for the massive success of her second album, "21." That night, she sang "Someone Like You" at the Brit Awards, England's version of the Grammys.
Despite the success Adele had enjoyed up to that point, it was not a performance that had been placed at the top of the night's marquee. It took place on the theater's smaller stage, but its effect in England was enormous. Fans shared bootleg recordings on social media for weeks afterward -- the most popular one has been watched more than 113 million times on YouTube -- and instantly shot "Someone Like You" to the top of the U.K. singles charts, up from No. 46 the previous week.
Once there, it spent five weeks at the top, part of a 77-week run on Britain's charts that kept "21" on everyone's minds. The album "21" spent 184 weeks on the Official Charts, 23 of them at No. 1, the longest stretch atop the U.K. charts in 45 years.
"It kind of hit everyone out of the blue," Copsey said. "It caught people off-guard."
Radio Crossover
What happened next, particularly in the United States, can be attributed largely to one of the music industry's old standbys: radio. Even in an era of YouTube hits and streaming, radio remains the No. 1 source of music discovery in America, according to Nielsen, and thanks to some unprecedented crossover success, radio turned the top single from "21" into an iconic hit.
Unlike most pop hits, which stay in constant rotation on a handful of big stations, "Rolling in the Deep" succeeded because different kinds of stations wanted to play it. The music that a radio station plays is largely determined by its format, a designation that helps advertisers figure out where to spend their money: If you are an advertiser that wants to reach older men, for example, you're more likely to buy airtime on a station that uses a classic rock format than on a station that uses the rhythmic contemporary hit format.
Those playlists tend to be tightly controlled, and as a result, most pop hits will make their way into rotation on only a few related formats. Not Adele's. "Rolling in the Deep" made the radio charts in 12 formats, including Latin hits, hip hop and R&B, dance airplay and rock songs. Only five artists since 1986 have managed to get their music onto radio playlists in five formats, and all of them -- Katy Perry, Phil Collins, Eminem, Suzanne Vega and Michael Jackson -- needed multiple songs to make that happen. "Rolling in the Deep" far exceeded all of them.
While it's too early to tell if "Hello," the first single off "25," will come close to the heights of "Rolling in the Deep," it's distinguished itself in other ways already. The song reached the top of Billboard's radio playlists chart faster than any song in the last 22 years, and since its release, the song has been heard by an estimated 145 million Americans.
In Europe, "Hello" is hitting even harder. According to Radiomonitor, the song generated an estimated 744 million impressions in just two weeks following its release, a number that's long since surpassed 1 billion.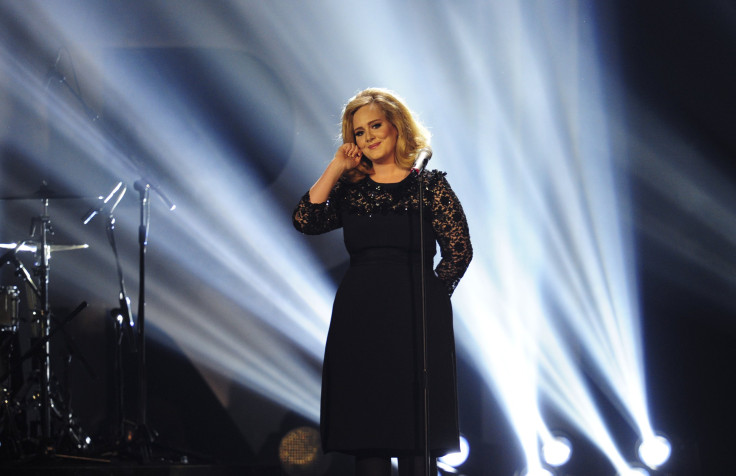 Leave 'Em Wanting More
Unlike some pop stars, who have ridden the waves of their popularity as long and as hard as possible, Adele has largely avoided the spotlight and, more importantly, she has not toured. Aside from occasional performances at awards shows, she has not gone on a world tour in more than five years.
Medical problems played a role. Throat problems forced her to cancel a sold-out U.S. tour in 2012 and to undergo surgery on her vocal cords, and since then, she has mostly focused on raising her first child, Angelo.
In so doing, she built up enormous anticipation amongst her fans, which burst when "Hello" came out in late October. In addition to the song's enormous radio airplay, the video has been watched more than 400 million times on YouTube, and streamed 156 million times on Spotify.
"She could have released a song that was Tuvan throat-singing and it would have gone to No. 1," said Chris Molanphy, a critic and chart analyst who writes about pop music history.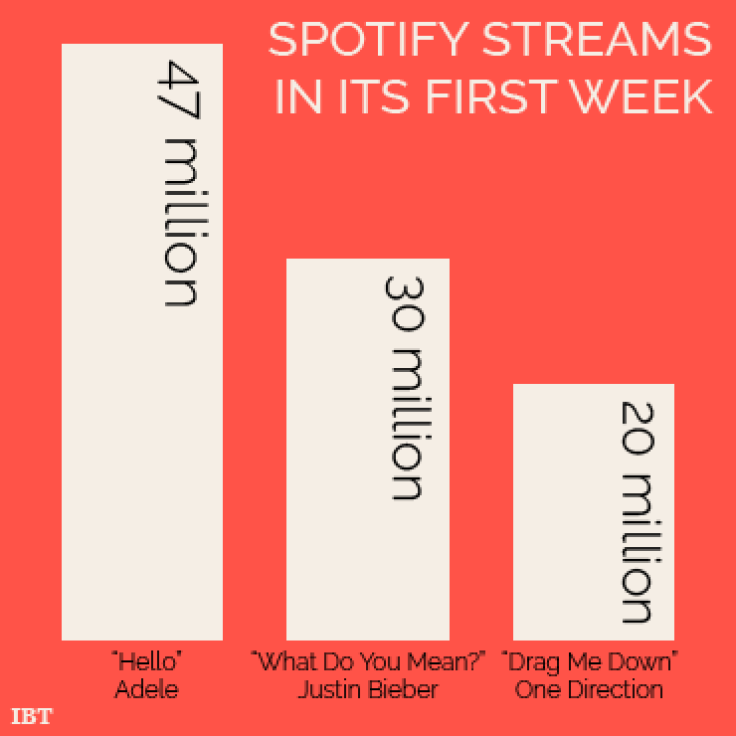 Lightning In A Bottle?
Boosters expecting "25" to surpass "21" may be in for a disappointment. In the five years that have passed since "21," streaming has gone from the smallest share of audience listening to the biggest, and even though Adele and her team have decided to keep "25" off those services, her label will probably not be able to count on the same sustained burn of interest that kept "21" on the charts for weeks at a time.
"I don't think you can replicate the snowball effect that '21' had," Copsey said. "'21' was something people discovered. Now, people know her."
But regardless of how much money "25" makes for Adele and her label, she has regained her spot at the top of pop music's heap, above even Taylor Swift, Justin Bieber and any pop group or teen group du jour. Measuring out just what "25" will do for Adele, and for her industry, will be interesting.
"It feels like quite a unique prospect," Copsey said.
© Copyright IBTimes 2023. All rights reserved.
FOLLOW MORE IBT NEWS ON THE BELOW CHANNELS