How American Designer Kenneth Jay Lane Made 'Fake' Jewelry Chic?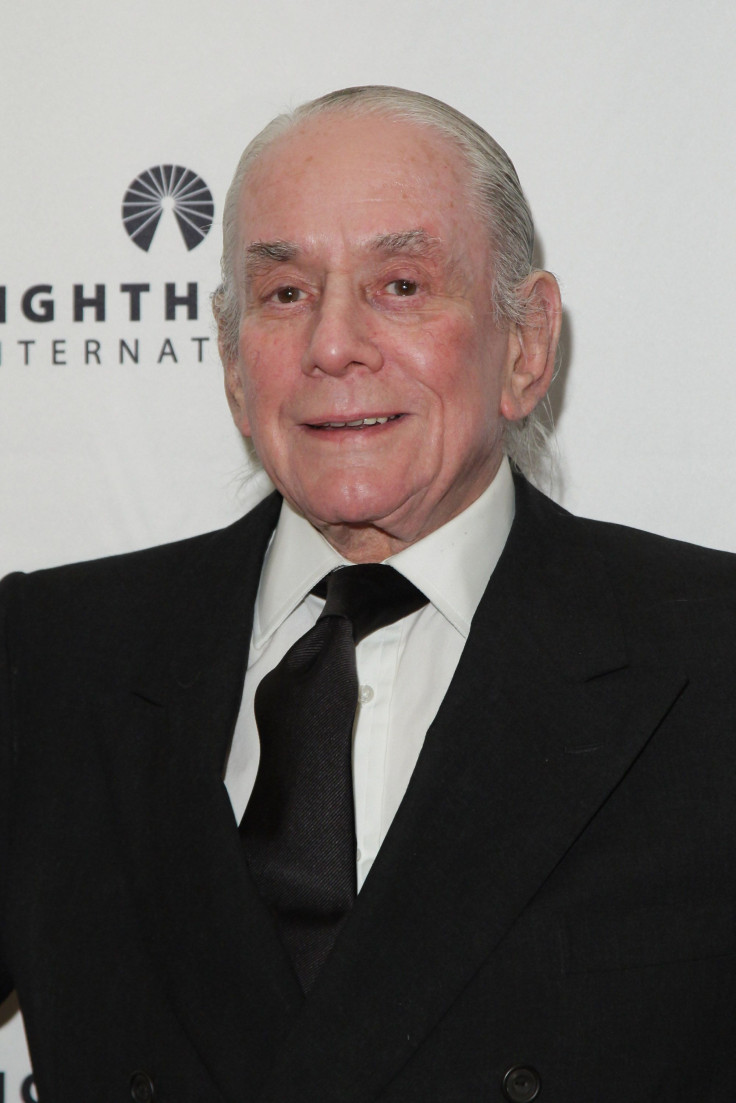 Kenneth Jay Lane, a name that will resound for ages for making "fake" jewelry chic in the U.S., passed away Thursday in his sleep at his home in Manhattan, reports said. He was 85.
Lane was considered the first American jewelry designer to popularise the concept of fake jewelry, by not only makin it acceptable but also chic. However, unlike the concept of his jewelry, he was himself a high-society businessman with a luxurious lifestyle, a report said.
The designs of Lane, who once described himself as a "fabulous fake," were sought by celebrities and trend setters alike, including Audrey Hepburn, Lena Horne, Elizabeth Taylor and Princess Diana. Former first ladies Jackie Kennedy and Nancy Reagan were also among Lane's admirers.
His colorful designs mostly featured rhinestones and faux gems, reports said.
Read: Is Iron Age Jewelry Discovered In Britain The Oldest Gold?
Many women wore Lane's designs along with their own real jewelry. Nobody, even the experts, could distinguish the real from the artificial. In fact, Lane, who had mastered the art of creating fake jewelry, would refer to his fake and junk designs as "faque" and "junque."
Legendary French fashion designer Coco Chanel had also forayed into the market of fake jewelry, but her collections were meant for a limited, "well-heeled" market and had little mass distribution, which was not the case with Lane, according to a report by the New York Times.
"My designs are all original," he had told the Times in 2014. Then he added: "Original from someone."
Lane also believed good designing was like editorial work, meaning you choose the right ideas and apply them practically. He found inspiration in the work of celebrated designers like Fulco di Verdura, Jean Schlumberger and David Webb. He also drew motivation from the museums of the world; the crown jewelry of British, European and Indian royalty; and the cornucopia of ethnic pieces found in markets around the world, the report said.
"I think it's called 'having the eye,' " he told The Times in 1993. "It isn't necessarily reinventing the wheel," he added.
Read: What Happened To Kim Kardashian's Jewelry After Paris Robbery?
Lane was born in Detroit, Michigan, on April 22, 1932, and attended the University of Michigan and the Rhode Island School of Design. Before launching his jewelry business, Lane worked at Vogue's art department and designed shoes under Roger Vivier at Christian Dior and Arnold Scaasi. While designing jewels for footwear, he also started experimenting with jewelry design, according to Hollywood Reporter.
By 1963, Lane launched his own line of costume jewelry and found fans in high-profile personalities such as the Duchess of Windsor. She had reportedly launched Lane's career by recommending him to her friends, and legendary fashion editor Diana Vreeland.
Read: What Happened To Kim Kardashian 's Jewelry After Paris Robbery?
Lane has been honored with numerous awards for his jewelry designs, including a special Coty Award in 1966, the Harper's Bazaar International award in 1967, and the Neiman Marcus Fashion Award in 1968.
© Copyright IBTimes 2023. All rights reserved.