How to Cut (Some) Costs of a Natural Catastrophe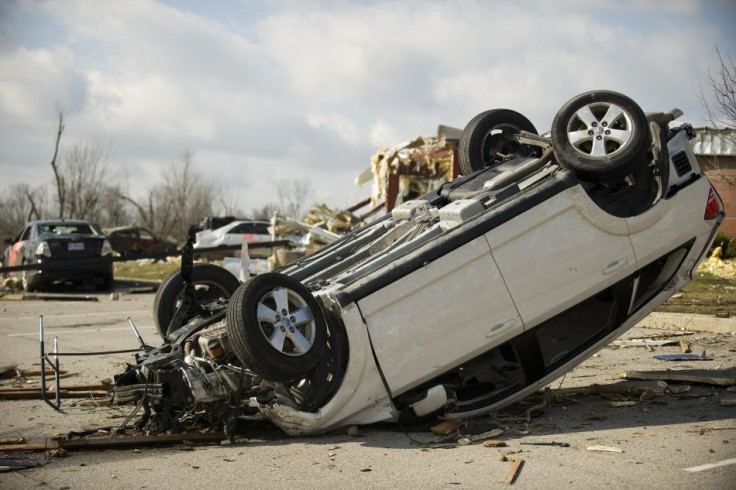 Natural catastrophes in the United States caused $35.9 billion in insured losses last year -- significantly higher than the 2000-2010 annual average of $23.8 billion (in 2011 dollars) -- according to figures compiled by Munich Re and reported by the Insurance Information Institute.
Bearing in mind the strong tornadoes swarming across the midsection of the country this week, it is interesting to note that thunderstorm/tornado events constituted the costliest type of natural disaster last year, based on insured losses.
In fact, the losses from thunderstorms/tornadoes in 2011 amounted to $25 billion-plus, which was more than double the previous annual record, according to the institute. Unsurprisingly, last year also encompassed the deadliest thunderstorm season in over 75 years, with 552 direct fatalities.
(By way of comparison, in 2011 tropical cyclones/hurricanes led to $5.5 billion in insured losses and winter storms led to $2 billion in insured losses, the institute reported.)
This year, it appears likely the insurance industry will be confronted again by substantial costs because of thunderstorm/tornado activity, according to Reuters.
The storm system striking the U.S. midsection on Friday has already been compared to the so-called Super Outbreak of April 1974, one of the largest and most violent recorded in this country, as well as to the memorable outbreak last April, Reuters reported.
Catastrophe-modeling company Eqecat was cited by Reuters as saying on Friday that this year's storm season is already running almost 30 percent higher than the average of recent years. "After a relatively benign February, the 2012 Severe Convective Storm season in the United States has brought damage and possible significant losses" already, the firm said in a report.
Because forewarned is forearmed, the Insurance Information Institute offers on its Web site the advice below to speed the insurance-claims settlement process following a tornado:
"Be prepared to give your agent or insurance company representative a detailed description of the damage to your property. Your agent will report the loss to your insurance company or to a qualified adjuster who will contact you as soon as possible in order to arrange an inspection of the site.
"If it is safe to access the area, take photographs of the damaged property. Visual documentation will help with the claims process and can assist the adjuster in the investigation.
"Prepare a detailed inventory of all damaged or destroyed personal property. Make two copies-one for yourself and one for the adjuster. Your list should be as complete as possible, including a description of the items, dates of purchase or approximate age, cost at time of purchase and estimated replacement cost. (Go to KnowYourStuff.org for free, Web-based software to help you prepare your inventory.)
"Collect canceled checks, invoices, receipts or other papers that can assist the adjuster in obtaining the value of the destroyed property.
"Make whatever temporary repairs you can. Cover broken windows and damaged roofs and walls to prevent further destruction. Save the receipts for any supplies and materials you purchase as your insurance company will reimburse you for reasonable expenses incurred by making temporary repairs.
"Secure a detailed estimate for permanent repairs to your home or business from a licensed contractor and give it to the adjuster. The estimate should contain the proposed repairs, repair costs and replacement prices.
"If your home is severely damaged and you need to find other accommodations while repairs are being made, keep a record of all expenses, such as hotel and restaurant receipts."
© Copyright IBTimes 2023. All rights reserved.