How To Get The Most Likes On Instagram Revealed By Chantel Jeffries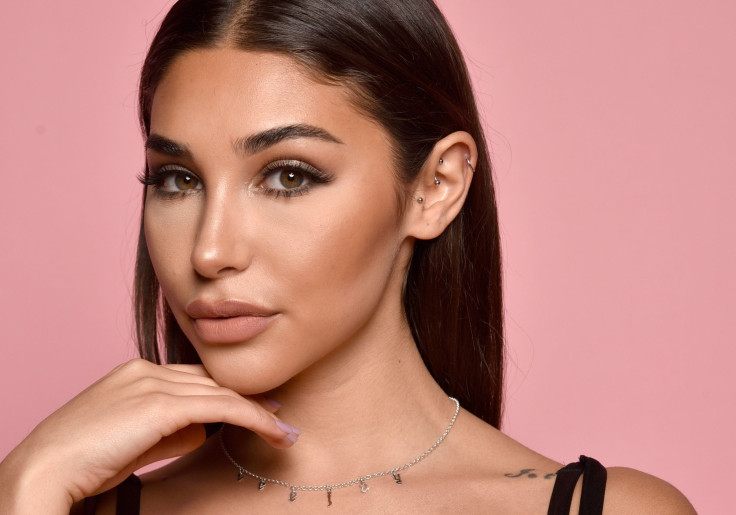 If anyone knows a thing or two about social media engagement, it's DJ and Instagram model Chantel Jeffries. The 23-year-old star is frequently spotted with some of pop culture's most ubiquitous personalities, including Justin Bieber and Khloé Kardashian, for whose Good American brand the star has modeled. Speaking with People in an interview published Tuesday, the young social media personality — whose own Instagram boasts 2.7 million followers — revealed her tips for maximizing "likes" on the social media platform.
An unlikely but successful tactic for getting Instagram likes may boil down to this: location, location, location. People noted that Jeffries averages more than 100,000 "likes" on her Instagram posts — a considerable feat for the average user. When asked of the most important element of getting followers to "like" a post, Jeffries replied, "Something that has a really cool background. People like the aesthetic of seeing a cool view along with a cool photo."
Read: How To Archive Posts On Instagram: New Feature Available To All Users
Jeffries revealed that she sometimes took as many as 20 photos before finding the one she'll eventually publish on Instagram, but she added that she'll sometimes go back through her shoot and find "the first was best." Asked what time of day is best for taking Instagram photos, she said "either morning or afternoon."
"During the day, the sun is overhead and there's a lot of shadow," Jeffries added. "But if you take photos in the morning, you can get a good light. And it's definitely better to post photos in the morning."
Elsewhere in the interview, Jeffries revealed what it was like to work with Kardashian's "Good Squad," for which she modeled for two seasons. "It's such a great experience. Khloé is great to work with. I know her through mutual friends, and she's just a really nice girl. When she asked me to do it, I was like, "sure!" I love what the brand stands for; body image and making something for everyone, which is really inspiring."
Of working with Kardashian, Jeffries said the reality star helped her learn how to dress for her body type. "I always love her outfits because she knows how to dress for someone that's curvy," she told People. "I love a high-waisted jean with a bodysuit, which is something she'll do, which is cool cause I'm curvy too."
Jeffries gave an interview with Good American in March, during which she touched on her social media tips then too. "My advice on how master the perfect selfie, I think — it sounds a little cliché but it's the lighting. It is."
Read: Khloé Kardashian's Offer To Carry Kim's Baby Is 'Snowballing' Amid Troubling Fertility News
Jeffries made headlines last month after she was spotted getting cozy with Kourtney Kardashian's ex Scott Disick, with whom the "Keeping Up with the Kardashians" star has three children. TMZ reported in May that the Instagram star was seen with 34-year-old Disick on a yacht in Monaco. But Jeffries insisted the two were just "cordial" in an Us Weekly interview June 9.
"I'm cordial with Scott, he's friends with my friends," Jeffries said. "We were joking around. I said, 'Scott get away from me, I'm not going to be your 7th girl from this trip!' And he said, 'Yes you are!' and of course that's what the story turned into. I just thought it was funny."
© Copyright IBTimes 2023. All rights reserved.