How Inmates Escape From Rikers Island: Man Jumps Fence Of Infamous Prison Complex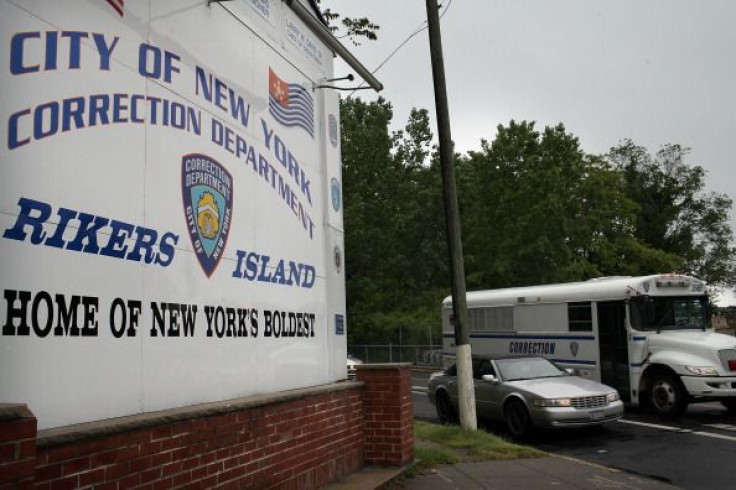 Naquan Hill, 24, reportedly hopped the security fence in a yard near the Anna M. Kross Center, one of ten jails on Rikers Island, and sparked an hours-long search. However, Hill never escaped the island, as he was discovered Thursday by security guards.
"I would like to thank the men and women of D.O.C., the N.Y.P.D., the Port Authority Police and New York State Police for their time and effort in locating this individual," Cynthia Brann, acting commissioner of the New York City Department of Correction, wrote in a statement. "Their coordinated actions helped safely return this inmate to custody."
READ: Rikers Island Reforms Move Forward, But Some Guards Have Gang Affiliations And Domestic Abuse Records
Investigators believe he tunneled out of the recreation yard from his cell for days, the New York Daily News reported Monday. They are looking into whether Hill discussed the escape with family over the phone.
While the choppy water surrounding Rikers Island jail makes it difficult for inmates to leave the island, Hill isn't the first to have attempted an escape from the infamous jail complex.
Elias Husamudeen, president of the Correction Officers' Benevolent Association, said in a statement that the correction facility housed 75,000 inmates, some of whom have used different tools and methods similar to Hill's tunnel plan to escape the correction facility. But an escape is uncommon.
"Last year alone, New York City correction officers had custody of more than 75,000 inmates, some of whom plotted to escape but were unsuccessful thanks to the diligence of correction officers," said Husamudeen. "It's been a long time since we had an inmate escape our custody, too long to remember."
Four Rikers Island inmates unsuccessfully attempted to escape by using a toilet to break down a wall in 2014. Chris Martinez, Vernon Easley, Naquan Febres and Jeffrey Lashley reportedly crawled through the hole they made by throwing a toilet at a wall. In their attempt to escape, the men also attacked an officer with bricks, according to the New York Daily News.
Department records stated that "the inmates entered the dayroom and refused to exit." Officers successfully thwarted the escape by convincing the inmates to return to different cells. The inmates reportedly caused $6,000 in damages during the escape.
Last year, a mentally ill inmate escaped the correction facility by breaking open a fire exit with his body. Gabriel Vazquez, 24, ran from the Anna M. Kross Center — the jail from which Hill attempted an escape — and darted to the roof. Officers eventually apprehended him.
Escapes during which an inmate successfully travels from the island are rare. Each facility on Rikers Island is surrounded by lofty walls and razor wire, and electric gates are guarded by security.
READ: When Will Rikers Island Close? New York City Mayor Bill De Blasio Outlines Plan
Mark Cranston, a former Correction Department commissioner who spent 25 years working at Rikers, described on Monday to the New York Times how rare it is for inmates to escape the island. Cranston said he remembered very few instances during his tenure when inmates successfully escaped from the island. However one inmate, he said, escaped by clinging to the bottom of the bus that left the island, while another escaped by hiding in a garbage truck, he said.
Rikers deploys special operation units during a red alert that include Bloodhounds, Cranston said. During a red alert, officers secure the perimeter to ensure all inmates remain on the premises.
According to Cranston, "A red alert is a rarity, and it happens when you have the high likelihood of an escape."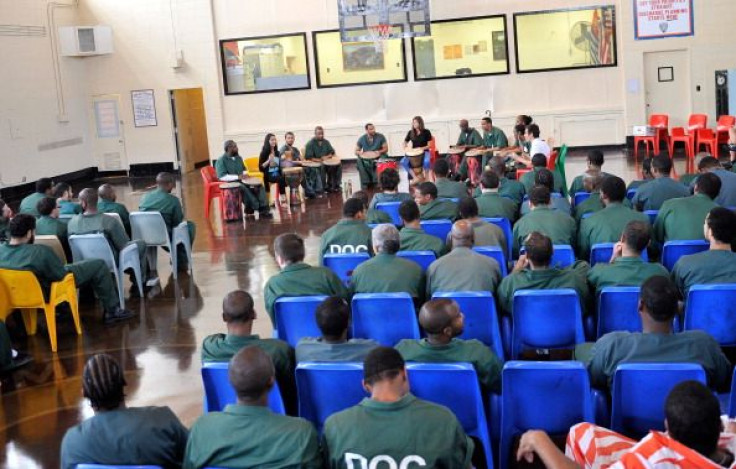 © Copyright IBTimes 2023. All rights reserved.