How Ivanka Is Involved In Donald Trump's Tax Write-off Investigation?
KEY POINTS
The president claimed write-offs similar to fees paid to Ivanka
Ivanka on Twitter said the charges smacked of 'harassment'
The allegations are part of a sweeping investigation by The New York Times
Ivanka Trump, the daughter and senior adviser to the president, is ensnared in New York investigations into possible tax fraud, The New York Times reported.
Citing unnamed sources, The Times reported that one criminal and one civil investigation in New York looking at allegations of fraud by President Donald Trump and his enterprises now include millions of dollars in tax write-offs on consulting fees that were paid to Ivanka.
The report found that Donald Trump reduced his taxable income by claiming nearly $30 million in fees paid to unnamed consultants as a business expense between 2010 and 2018.
The Times reported that in a filing from 2017, when she was an official White House adviser, she reported a payment of $747,622. That's the exact amount the Trump Organization claimed as tax write-offs on consulting fees for hotel projects in Hawaii and Vancouver, the Times reported.
Subpoenas from New York focus on fees paid to Ivanka's consulting firm, TTT Consulting, the Times added. Because of the way the filings were made, the Times reported that it appeared she was "treated as a consultant while also working for the company." The estimated $30 million in Trump tax write-offs almost match fees paid to Ivanka's firm.
According to the report, the Internal Revenue Service could reject such write-offs if they were claimed as a way to avoid taxes. The Times reported that its unclear if the IRS ever raised questions to the Trump Organization about the write-offs.
Previous investigations into the president's filings found the former real estate mogul paid little to no taxes over the years. Both the White House and Ivanka have described the probes into the finances as a witch hunt.
The politicians in question may be a reference to Manhattan District Attorney Cyrus R. Vance and state Attorney General Letitia James. Neither official was quoted in The New York Times article.
The civil investigation in New York came after Michael Cohen, once the president's personal lawyer, testified in Congress that the president inflated his assets while seeking loans only to later underreport them while trying to lower his tax burden.
Reporting from The Times in October found that, while Trump was alleging former Vice President Joe Biden had financial ties to China, the president himself had business connections and a bank account there, perhaps netting millions of dollars from people with close ties to the Communist government.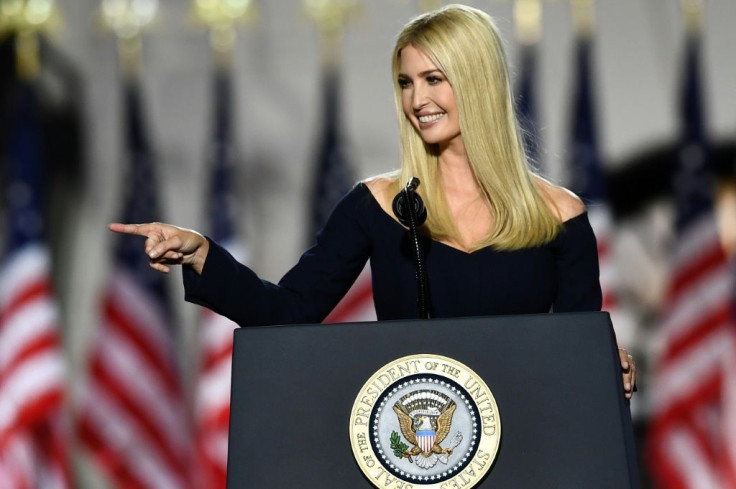 © Copyright IBTimes 2023. All rights reserved.