How Kate Middleton Channeled Princess Diana During Prince George, Princess Charlotte's First Day
Kate Middleton just channeled her late mother-in-law, Princess Diana, once again. But this time around, the Duchess of Cambridge took inspiration from the Princess of Wales while accompanying her children during their first day of school.
The mom of three was photographed in a floral dress by Michael Kors that also features a belt around the waist. The recent outing wasn't the first time that Middleton wore the dress. Last year, she was also photographed in it when she attended Prince Harry and Meghan Markle's wedding rehearsals.
But what makes the floral dress more significant is the fact that it resembled the dress that Princess Diana wore in the summer of 1992. At that time, the late royal was photographed leaving St. Mary's Hospital after visiting her friend.
Decades ago, Princess Diana wore a printed floral long-sleeved dress that also featured a belt around the waist. However, the color of the mom of two's dress was much lighter than the color of Middleton's MK dress.
It is also evident that Kate is still sporting her summer tan from her recent vacation with her family. The future Queen also changed the color of her hair, which made her look even more stunning.
Meanwhile, the recent outing wasn't the first time that Middleton channeled Princess Diana. Ever since she joined the royal family, the Duchess of Cambridge has been wearing clothes that are similar to what the Princess of Wales once wore.
For instance, Middleton wore a green floral long-sleeved dress with a turtle neckline when she visited Princess Diana's grave two years ago. In 1981, Prince Charles' ex-wife wore a dress with a similar style but different colors and prints when she attended her royal wedding rehearsals.
Middleton and her kids never had the chance to meet Princess Diana in person. But Prince William previously said that his children know about their late grandmother through the stories that he shares with them.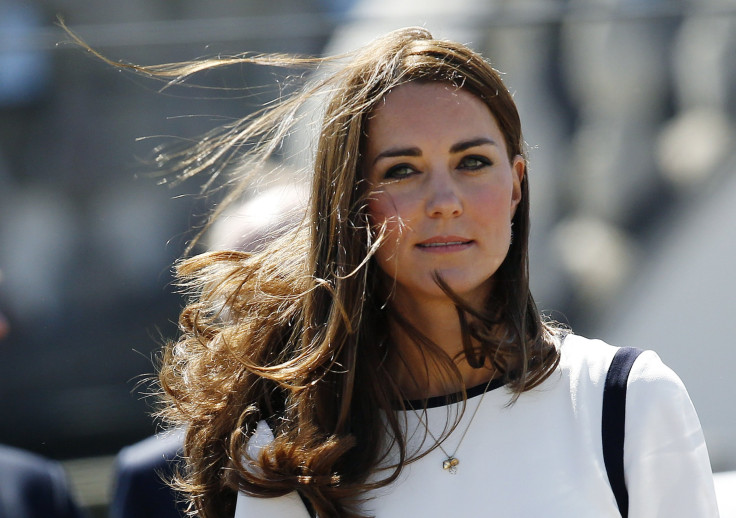 © Copyright IBTimes 2023. All rights reserved.