How 'Outlander' Inspired Sam Heughan's New Show 'Clan Lands'
"Outlander" star Sam Heughan grew up in Scotland and brought some major attention to the country with the Starz TV drama. However, once the show moved the storyline to the U.S., Heughan realized that he missed learning about Scottish history.
"Clan Lands" is "basically a road trip around Scotland with my co-star Graham McTavish, who's a character in himself," Heughan explained to OprahMag.com. "We'd been playing these Highland warriors for years now, faking it, and we thought, 'you know, it'd be nice to sort of find out a bit more about it.'"
McTavish, who played Dougal MacKenzie, and the Jamie Fraser actor traveled all over Scotland in the fall filming the series. Heughan added that part of his desire to make "Clan Lands," which was initially conceived as a podcast, was because "Outlander" hasn't been focusing on Scottish history in recent seasons. Jamie and Claire are living in the U.S. just ahead of the Revolutionary War, so American history is more at the forefront.
"I've always been interested in Scotland's history, the clans, and the culture," he says. "We have such huge tourism from Outlander. We just wanted to sort of go on that adventure as well, and bring some of that to people, because it's part of the show that we don't get to explore anymore as the show has moved on."
Heughan is very much invested in the series. He revealed that he financed the endeavor, and he wanted it to have some high-quality cinematography. After all, Scotland has some beautiful landscapes.
READ: Will "Outlander" Actors Guest Star On "Clan Lands"?
"I produced it, financed it and directed it, and just went for a really high end look to it," he told Collider. "We had three cameras and drones, and it was a lot of fun. I'm really, really proud of it."
However, it seems like there are still quite a few details up in the air. If a network doesn't go for it as a series, he's hoping someone will at least buy it as a movie special. Luckily, it sounds like there's plenty of interest.
"We're in post-production, at the moment, and it's looking like it will probably be a series, or at least a one-off movie, and we're in negotiations with a few people to sell it," Heughan added. "Hopefully, it will be out, maybe later this year. There's definitely been a lot of interest."
It's apparently enough interest that the 39-year-old is already planning a second season with McTavish. "We're actually gonna go shoot another one, later this year. So, I'm excited for everybody to see it," he said.
"Clan Lands" still doesn't have a release date, but Heughan's fans can catch him on "Outlander" on Starz every Sunday. He also has plenty of movies in the works.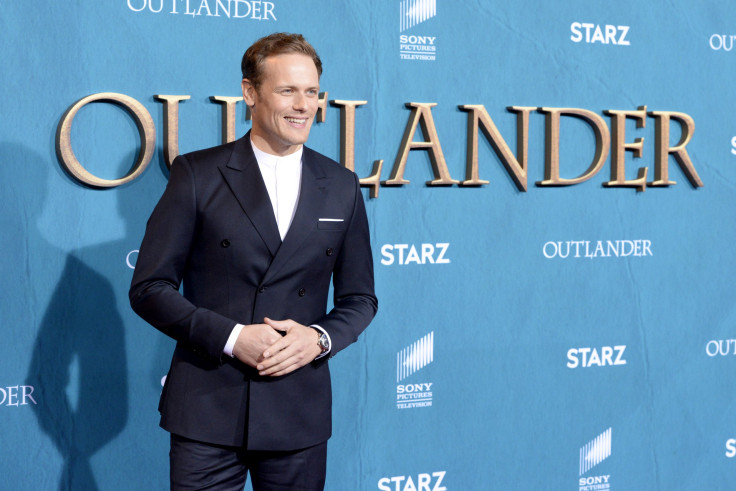 © Copyright IBTimes 2023. All rights reserved.