How Prince Charles' Affair Caused Prince William To 'Exile' Princess Diana Before Death
Before Prince Charles and Princess Diana's wedding, she suspected her husband-to-be was having an affair with Camilla Parker Bowles. Although the Prince of Wales denied the romance, the truth about their relationship was eventually revealed.
Once Diana learned of the affair, her marriage suffered, and the scandal made her a constant target for the paparazzi. In the months leading up to her death, Prince William reportedly began to grow tired of the attention his mother was receiving and made a suggestion that hurt her feelings.
According to the documentary, "Diana: Last Days of a Princess," the royal tearfully confronted a photographer and revealed the press was hurting her relationship with her son.
Royal photographer, Arthur Edwards recalled the time when he followed Diana, her lover Dodi Al Fayed, Prince William and Prince Harry as they vacationed in the South of France.
While the group seemed to be enjoying their trip, Edwards revealed Princess Diana approached him after seemingly reaching her breaking point with the paparazzi. "Suddenly, she strode down some steps and very rapidly got into a boat. I remember picking up the camera, and she said, 'no pictures,'" he shared.
Diana then walked over to the photographer and asked why he was there. Edwards informed the Princess of Wales he was there to photograph her. However, Diana was seemingly furious because the invasion of privacy caused Prince William to lash out.
"'William told me to leave England and go live somewhere else,'" Diana told Edwards.
The photographer claimed her "tearful" expression caused him to feel guilty. "That started getting me a little bit stressed because I thought, 'I don't want to be the reason why she's going to live in exile," he said.
In August 1997, Princess Diana and Dodi died in a car crash when their driver tried to out ruin the paparazzi in Paris.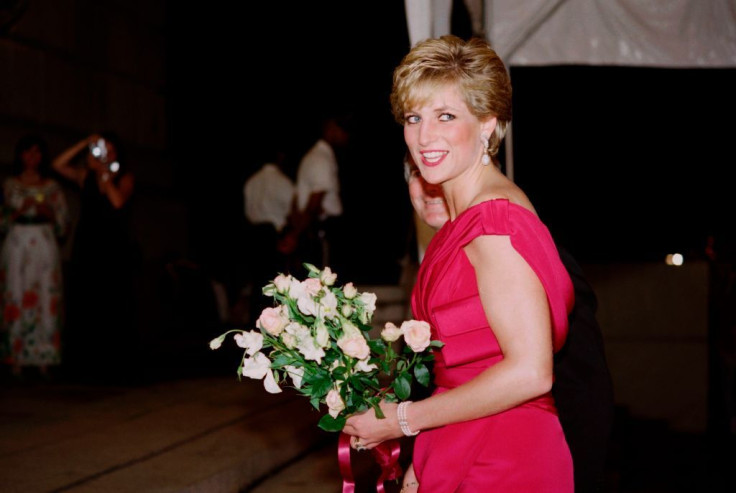 © Copyright IBTimes 2022. All rights reserved.
FOLLOW MORE IBT NEWS ON THE BELOW CHANNELS