HSBC Layoffs: Global Banks Continue Merciless Job Cuts
ANALYSIS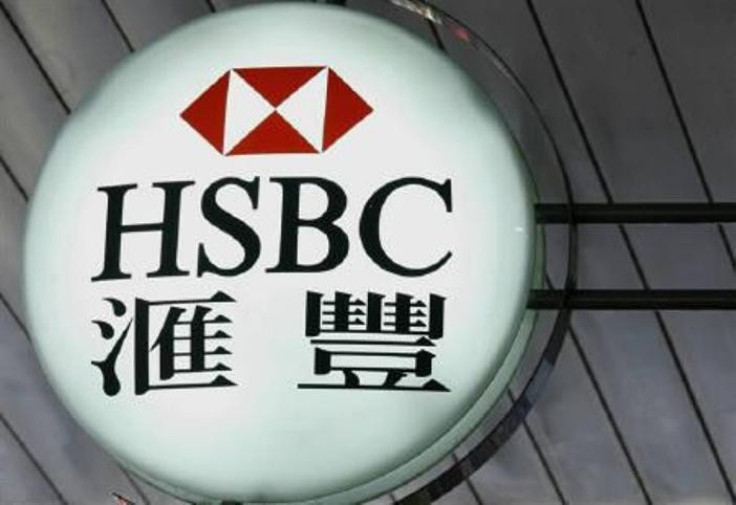 The global wave of relentless bank layoffs just claimed some more victims.
HSBC Holdings PLC said it will eliminate 3,000 jobs at its Hong Kong headquarters over the next three years, in connection with a plan to cut costs.
Most of the job losses will occur in "support functions," according to Reuters.
"For all of HSBC's strengths as an organization... we can be needlessly complex and bureaucratic," said Peter Wong, HSBC's chief executive for Asia Pacific, in a memo obtained by Reuters.
"This complexity reduces our effectiveness and efficiency. Our best estimate at this time is that approximately 3,000 existing roles will be reduced over these three years."
HSBC has 296,000 employees worldwide, including 23,000 in Hong Kong, according to The Associated Press.
The bank's chief executive, Stuart Gulliver, warned in August that HSBC will cut up to 30,000 jobs around the world by 2013.
What's somewhat unusual about this measure is that many banks are expanding their operations in the fast-growing markets of Asia, while scaling back in Europe and the U.S.
In any case, layoffs will likely be part of the global banking landscape as these firms have to scramble to find profitable businesses in a more competitive and cut-throat climate.
Other major banks have also announced huge job cuts, including UBS AG, Bank of America and the Royal Bank of Scotland. Banks have been scaling back to focus on their core business of lending, following four years of a brutal economic backdrop.
Peter Maris, principal and financial planner at Resource Financial Group Ltd. in Wilmette, Ill., said generally speaking the European and British banks are reeling from their heavy exposure to the eurozone debt crisis, particularly in Greece. Meantime, U.S. banks are trying to shake off the deleterious effects of the subprime mortgage debacle and housing collapse.
In the case of Bank of America, not only is it heavily exposed to the housing crisis -- it still has billions of dollars of bad mortgage debt on its books -- but also it's struggling to integrate some big acquisitions from recent years, notably Merrill Lynch and Countrywide Financial.
"Bank of America, like many other big banks are gradually going to shed the fat they acquired by getting involved in too many activities outside of their core business, which is lending," said Maris. "They are starting to 'un-diversify' and streamline back to basics."
However, in the broader context of the overall economy, Maris said he isn't too concerned about the banking layoffs.
"Even though Bank of America is planning to lay off up to 10,000 workers, that's a small portion of their 280,000-string global workforce," he said.
"HSBC said they were seeking to lay off about 10 percent of its staffing over the next three years, but that process will include retirements and attrition – so it's not really as aggressive a job cut as the media has been reporting."
Maris explained that he'd be more concerned if companies like Apple or Google started talking about job cuts.
"Apple, Google and other innovative, cutting-edge companies is where all the growth is coming from now," he added. "In contrast, the banking industry is aging and slowing down. We don't expect to see a lot of growth there anyway."
As bad as this round of layoffs seems, it's not nearly as bad as what bank employees witnessed during the credit crunch. Maris noted that the financial service industry in the U.S. underwent a 30 percent turnover in the latter half of the previous decade -- that figure also includes people who voluntarily left their companies.
Maris said he expects the pace of bank layoffs to persist as more companies exit from nontraditional businesses. Once that process is completed, layoffs would likely ease in the event that banks loosen their purse-strings, start lending again and restore profit growth.
© Copyright IBTimes 2023. All rights reserved.
FOLLOW MORE IBT NEWS ON THE BELOW CHANNELS