Hubert Joly's 'Human Magic' and Spiritual Enlightenment Resurrected Best Buy
Hubert Joly, who led the turnaround of Best Buy when most in business thought it a lost cause, argues eloquently that the best business leadership is about improving the lives of people.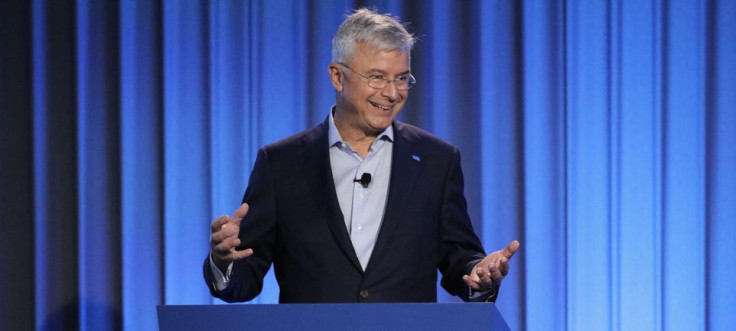 Hubert Joly opens his conversation about best practices in business leadership with the unexpected position that the "purpose" of a company is not to make money. "You have three imperatives in business. There is the people imperative – employees who are motivated and well-equipped. There is the business imperative – you need to have customers who are happy. And of course, you have a financial imperative," he says.
"And by the way, the financial result is really the result of excellence on the people imperative and excellence on the business imperative."
This constitutes part of what Joly covers in his recently released book, "The Heart of Business" (which is already a bestseller), and is among the topics that are obviously dear to his heart that he discusses in our exclusive interview for our Social Capital section.
His incredibly passionate personal conviction is rooted in an amazing amalgamation of experience, reflection, study and interactions with a wide, diverse range of people from legendary and visionary CEOs to spiritual leaders and – not least by any means – employees in the companies he has led.
Engagingly casual and direct, Hubert shares how his views evolved as he looked for meaning in his life. "You can see work as part of your fulfillment as a human being – part of your quest for meaning. As Khalil Gibran says, 'Work is love made visible.'" For Joly, the purpose of a company must have something to do with serving people – employees and people who are touched by the company.
But Hubert is not some impractical, feel-good guru touting platitudes. His beliefs are backed up by real success.
Hubert shares anecdotes about why he made the decisions he did, that unleashed what he calls "human magic" and ultimately turned around Best Buy from a failing company to a leading example of success. And the fact that these actions were diametrically counter to the "best" advice at the time makes these stories entertainment of the highest order.
Furthermore, he says, it's a myth that leadership is a trait you must be born with. "I'm the personal proof that you can grow into being a good leader," he says. Being open to such growth is, of course, key, and Hubert enthusiastically shows off the ID badge he wore at Best Buy: CEO in Training.
Now teaching at Harvard Business School and coaching CEOs and senior executives, Joly says he wants to add his voice and his energy to this reformulation of business around purpose and humanity. This makes him a perfect fit to be part of our Social Capital section.
His inspiration comes from many sources and unexpected directions, which makes his descriptions so engrossing and thought-provoking. Listen to him share his thoughts and his story by clicking on the link in the video below.
© Copyright IBTimes 2023. All rights reserved.