Leading In A Pandemic: CEOs Discuss How They Helped; What They Learned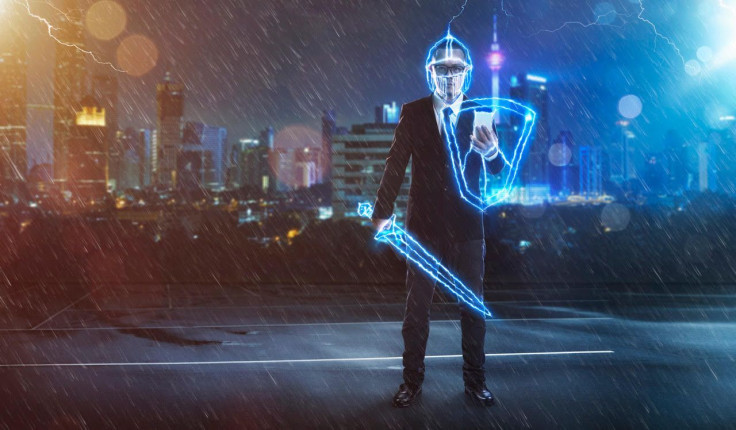 About a year ago, we began to research and plan our Social Capital section and its initial honorees smack dab in the middle of the Covid-19 pandemic. The idea wasn't born of or was a reaction to the pandemic, but that did become a big part of who we picked and how we picked them. Since the whole idea was to recognize leaders who realized the importance and value of people and how to help them through the power of Capitalism, we paid special attention to which leaders were especially helpful to their customers and their employees through the pandemic. When we finally announced our first honorees in September, how these leaders reacted and responded to one of the greatest societal challenges in modern history was a necessary component for us to decide if we would honor them.
Since then, we have been proud to honor sixty CEOs who are answering the call to treat people respectfully and put people before profit, and who realize that people are the whole point of profit instead of the other way around.
We have also explored and shared with you some pretty powerful and thought-provoking articles in which we explored Social Capital and what it is from many different perspectives.
We have written about and talked with CEOs who we believe are truly authentic.
We have written about those who truly understand and practice the power of kindness,
We have featured those who understand the importance and the revolution surrounding giving everyday people access to what once was only for the wealthy or connected to enjoy.
And, most recently, we have even looked at the essence of knowledge and those CEOs and leaders who spread it rather than censoring it.
But clearly, the pandemic has taxed our fortitude, our resolve and our commitment to the ideals we've brought to our businesses -- arguably even more so for those who embrace the people-centric values of Social Capital. It's put a premium on flexibility and innovation -- and the necessary nimbleness to respond.
So now, as our nation begins to slowly but surely emerge from the pandemic, with the numbers of those infected (at least in the United States) as well as those dying or those hospitalized dropping to levels about a tenth of what they were at the height of the illness, we thought it was a good time to shine a special light on what some of our Social Capital leaders did to help, and what they learned that can help all businesses deal with any similar challenges in the future, God forbid.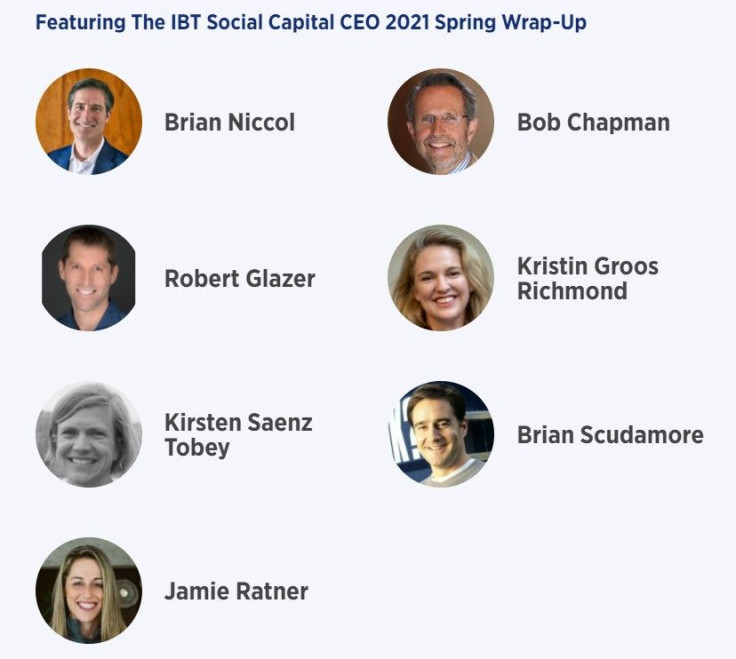 So we asked them to share what they felt were the most important takeaways from this experience over this past year, how they have maintained the trust and engagement of their customers and employees alike, and what they were most proud of in response to the disruption.
We hope their answers and their examples can inspire, educate and shine a light on how to do business better in times of strife -- and always.
Brian Niccol: Chipotle
Ever since overcoming the disastrous e-coli outbreaks a few years back, Chipotle has devoted itself to providing healthy food, served in a healthy place and produced in a healthy way that is good for consumers and the rest of the supply chain. Under CEO Brian Niccol's direction, the company developed a great responsibility to care about where its ingredients come from, creating a supply chain that helps the planet, the consumers and the food stay healthy.
In fact, one of the most powerful revelations Niccol made when we first interviewed him a few months back was how proud he was about how much they spend on food, even though it's the first thing new board members often critique, at which Brian responds with a bit of a chuckle and the reminder that, "Hey, we are a food company!"
Thanks to all Chipotle's food and safety protocols, when the pandemic hit, Niccol was able to quickly and honestly assure customers with his heartfelt and historical commitment to customers and local farmers at a time when hardly anyone was talking about this vital segment of the food supply chain.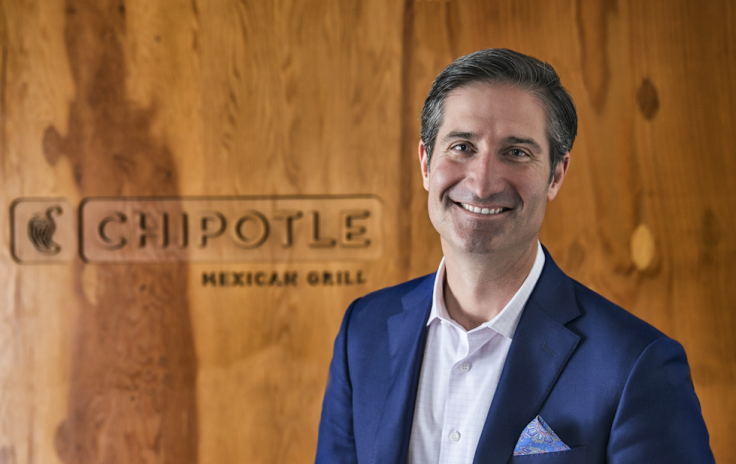 But that was just the beginning of what Brian and Chipotle did to help people his employees, his customers and the people in the community. The company gave away millions of dollars through thousands of local fundraisers. Chipotle gave employees a 10% pay increase during the height of the Covid-19 crisis, and still gave managers a bonus. It helped employees earn degrees through its education partnerships. And it also made sure it continued helping its employees rise up in the company.
"Despite all the challenges of 2020, we still promoted over 13,000 people," proudly declares Brian with the excitement of a father or family member. "Just in the last year that you would assume nobody got promoted, we were able to promote 13,000-plus people. It's those types of things that get people really excited."
And in general, he saw the pandemic as an opportunity to help his people shine while the whole world was going dark.
"I was talking to somebody recently and they asked what the big thing that happened during the pandemic was," explains Brian. "Most people point to our business results around our digital business and the fact that we were able to create a multi-billion-dollar digital business through this pandemic … but the thing that I'm most proud of is the way that we were able to support our people, not just financially, and the fact that we kept the restaurants open and their jobs continued, but the confidence that we put in our people to say, "Hey, we're going to do the right thing for you here. We're going to figure out how to keep you safe. We're going to figure out how to give you the confidence to do your job well. We're going to support you with mental health benefits, not just for you, but your family, because this is hard.'"
With about 80,000 employees, imagining the number of additionally covered people made that offer nothing short of incredible. But it is something that Brian knew was not just the right thing to do but a necessary part of how to run his company through this challenge.
"The mental toll was really hard. And we spent a lot of time figuring out how do we communicate at a different frequency with these people because you couldn't travel anymore, and go into restaurants and see people and be visible that way. So you had to figure out how do you connect with 80,000 employees and let them know that you care. 'Let me make sure you know how to take care of yourself through this and recognize we're going to support you to do that.'"
And once Brian and Chipotle let them know, the floodgates opened with those partaking, asking for and accepting that help for them and their families. "So we got a lot of positive feedback but, more importantly, we actually saw people taking advantage of it," explains Brian.
Plus, Chipotle began having small group chats with employees throughout the company just to see how people were doing and to let them know they were connected to others in the company.
"We call them chit chats," explains Brian. "It is literally where we get people together to just chat, and ask what's on your mind, how's it going? The conversation can go just about anywhere, like the conversations you would have had if I were visiting a restaurant or if we were all in the office together."
Niccol's commitment to his people is real, and it was really important more than ever in the last year because we at IBT's Social Capital know that's the whole point of Capitalism -- to make a difference in the lives of people when it matters most.
Or, in Brian's beautiful words: "It's not always these big discussions or decisions, it's the little discussions, it's the little nuggets that sometimes can push it forward and make people understand that they do have others that care about them."
Well, we think that's a pretty big deal.
Bob Chapman: Barry-Wehmiller
Bob Chapman has been exemplifying the qualities of Social Capital since long before we honored him in our February feature article, "The New Revolution: Access." Bob is chairman and CEO of Barry-Wehmiller, a capital equipment and engineering consulting firm that owns a whole lot of companies and employs nearly 8,000 team members worldwide. Impressive to be sure, but it is his unusual management philosophy that made him stand out to us: He believes the purpose of a successful company is to make its employees successful.
In fact, he argues businesses today "need to move from a me-centric culture to a we-centric culture," placing the emphasis on helping people flourish and be appreciated -- specifically not managing them in a way that drags down morale, their lives, their productivity -- within the company and, through the ripple effect of their interaction with their families and then their families with their community, society as a whole. That's one of the reasons why, when Bob acquires another company, he doesn't milk it for the assets and toss out the leavings; he incorporates it into the parent company and welcomes the new employees with the same philosophy.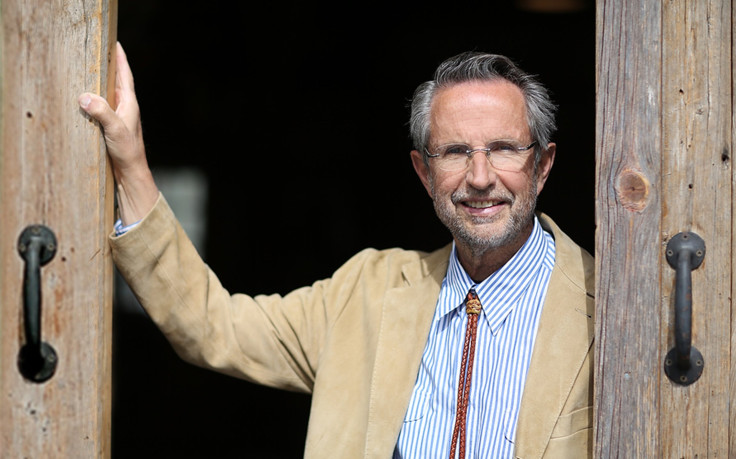 Nor has the past year made him see things any differently; rather, he believes it has underscored the importance of a robust and balanced business model. "Like Ferrari designing the perfect powerful engine, we've designed a powerful business model, the engine of our business," says Bob. "But, unless you put the right fuel in the engine, it won't perform to its potential. Our Truly Human Leadership culture, through which our team members feel valued and cared for and part of our shared purpose, is the premium fuel for the economic engine."
Doing good for people continues to be good for business as well. "Our engine -- the business model -- performed well during the dramatic economic challenges of '08-09 and now again in '20-21 with an 11% share value gain in '08-09 and a 14% gain in '20-21. During both of those periods, we did not compromise our commitment to our people or clients. In both dramatically challenging times, we did not compromise the safety or security of their health or jobs," he notes.
The example Bob sets at the top infuses the company culture at every level, "from working extra shifts to allow fellow team members who were immunocompromised to stay home, to sewing hundreds of masks when PPE was hard to come by, to finding a way to service a customer machine that went down and travel was challenging, our team members stepped up because we care about each other and the business," he relates as a point of pride that validates the shared in all the relationships – within and throughout the company and from the customers and clients.
"We're proud that our performance validated again, during exceptionally challenging times, a business model design where a balance of markets, customers and technology were purposefully considered," Bob says. "We termed our approach 'Achieving principled results on purpose!'"
If there was ever a time a company like his would have an excuse to scale back on its noble commitments, the last year certainly would have been it. But he kept the home fires burning and the principle was clear: People matter!
Robert Glazer: Acceleration Partners
As CEO and founder of award-winning marketing agency Acceleration Partners, Bob Glazer has built up the public recognition of his clients. But his profile is also on the rise through his books and incredibly honest and thoughtful insights on better business done right, and he has twice been named No. 2 on Glassdoor's list of "Top CEOs of Small and Medium Companies in the U.S."
He sets a strong example of a Social Capital employer that starts with an exceptionally conscientious, honest and well-thought-out hiring processes, designed to make sure that those coming on board know what the company is about, what to expect, how the work environment will be and to make sure it is a good fit for both parties. If it is not for some, Bob will personally help those employees find a different job either within the company -- or even with another employer, if need be, by personally tapping into his extensive contact base.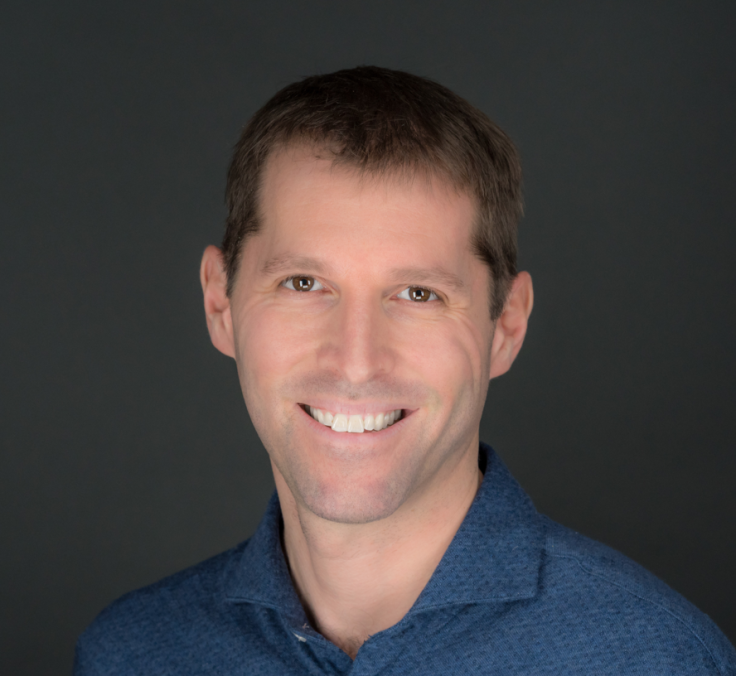 As he reflects on the past year, he believes it has brought many lessons of resilience, crisis leadership and high-pressure decision-making – and, most particularly, contributed to a new perspective on the way we work. "Prior to March 2020, remote work was entirely new to many leaders and employees," he says, noting that employees and employers alike felt it could undermine productivity and company culture. "It was only after companies were forced by the pandemic to test these assumptions that people at all levels of the org chart began to see the benefits more clearly," says this CEO whose company has always been built on a remote workforce.
Among the many benefits Bob believes companies are learning from the experience, one of the most important is the flexibility it allows employees to set a schedule that works for them. "A working parent can start earlier to ensure they get a full day of work done before they pick up their kids from school. An employee can take an hour break for a run or a virtual workout class, without needing to figure out how they'll get clean and presentable to return to the office. In non-pandemic times, remote workers can travel to new cities, signing in for a normal workday before exploring a new city in their free time and on weekends," he explains.
To allow that flexibility requires trust on the part of the employer, and maintaining trust with customers and employees is where Bob feels his company came out ahead by hoeing a hard row. During the darkest moments of the Covid-19 crisis, Bob says he chose not to promise everything would certainly be fine and the business would be unaffected by the virus. "But we promised to do as much good for as many people as possible, committed to lean heavily on our company core values and projected confidence that we could weather the tumultuous times ahead, while communicating clearly every step of the way." Honesty is the best policy, as the old adage says.
The greatest thing Bob did for his employees has been to continue to do what he has been doing from the start -- helping his employees to grow and be better, and to better understand them as an important part of his company. Most recently, he shared some amazing insights on that in "Helping Your Leaders Discover Their Personal Core Values."
"Sharing difficult truths with employees isn't easy, but hiding those realities doesn't do anyone any good either. The worst thing leaders can do is to give employees false hope in a crisis, or assure an employee that they are performing well even if they are not." As one of our Social Capital honorees we recognized in the section's debut feature, "Social Capital: What is it? Do you have it? How do you earn it?," Bob leads his company with the philosophy "be honest about the facts of the situation, but give reasons to be optimistic."
Kristin Groos Richmond and Kirsten Saenz Tobey: Revolution Foods
Kristin Groos Richmond and Kirsten Saenz Tobey founded Revolution Foods in 2006, and they have been giving millions of children across America access to nutritional meals ever since. This impacts Social Capital at the most basic and foundational level -- enabling children to perform better in school and thus setting them up for better opportunities and success in their lives. This is why we called them out specially in our February feature (no pun intended), "The New Revolution: Access."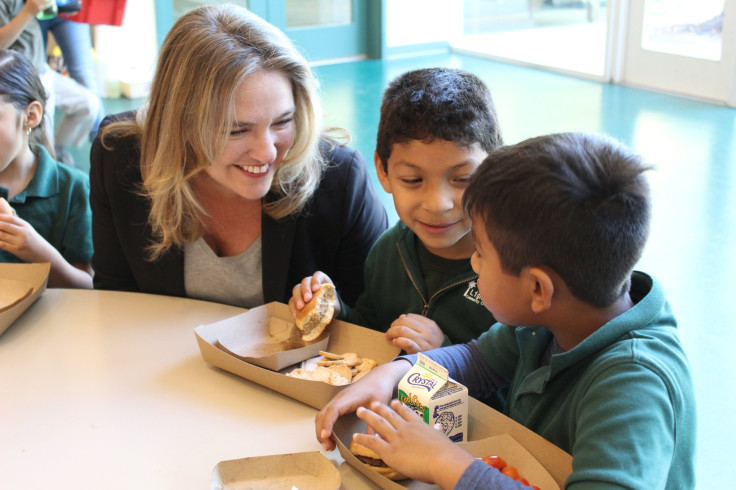 This dynamic duo met as fellow students at Haas School of Business at University of California, Berkeley, both working toward their MBA. In what proved a fortuitous blending of their individual achievements with education, children and food that helped them see a problem through to a solution, they found they shared an interest in providing students in need with nutritious meals.
Kirsten's background includes leading experiential education programs in the U.S. and Ecuador as well as evaluating the scalability of school feeding programs with the U.N. Hunger Task Force in Ghana. Kristin's experience spanned from a lucrative Wall Street career to co-founding the Kenya Community Center for Learning. Each having seen, firsthand, how much good nutrition affects children's academic performance, energy and ability to succeed, they began their class project: a business plan for meals with fresh ingredients at a manageable price that they then put into play as a pilot program with three charter schools in downtown Oakland.
Since then, Revolution Foods has grown more than its menu, expanding its mission beyond school children to include other vulnerable populations, such as the homeless, seniors and the homebound -- and then came the Covid-19 pandemic.
"When the pandemic hit and our business's very existence was threatened, we turned immediately to look at why we do what we do (our mission) and how we carry that work out (our core values)," relates Kirsten. "Our mission of ensuring everyone has access to healthy, dignified food was more important than ever." But the concept of "access" became not only more relevant but also more complex, as school closures and stay-at-home mandates meant no one had access to their meals through schools.
"Staying focused on our mission meant that our team had to get very creative about how to pivot to ensure that our meals got to where they were needed, in spite of all the barriers and challenges the pandemic created," Kirsten continues. "Because our team was working harder than ever, both to deliver our mission and to keep the company alive, our core values (how we do what we do) became more important than ever, to keep us aligned, to keep us communicating effectively in spite of changing working environments, to keep us adapting and evolving to meet our community's needs, and to care for one another in the process."
Noting the importance of maintaining communication during changing times -- with offices closing, travel coming to a virtual halt, and everyone in the company's facilities wearing face coverings -- Kristin relates, "Like many companies, we quickly adapted to Zoom and Microsoft Teams platforms as a part of our daily lives. The result was that many conversations that used to take place over the phone were now actually able to happen in a face-to-face manner over video, which helped build and maintain the trust and relationships that normally develop through in-person interaction.
"Additionally, with our business and customer needs rapidly changing (literally overnight, when schools shut down), it became imperative that for many key projects we needed to adopt a much more regular communication pattern of daily 'huddles' to ensure we had clarity between functional teams about what was happening, what challenges or opportunities were ahead, and what support needs various people had." This has enabled their teams to stay in lock-step through a lot of change and disruption, and they found it also broadened the network of teams working together to accomplish the company's mission at a critical time.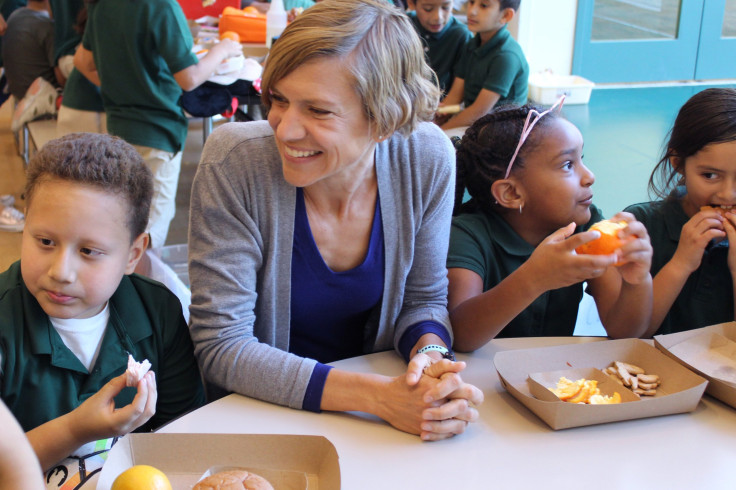 " Unquestionably, we are most proud of our team," says Kirsten. "At every level of the company, from production cooks to our executive leadership team, we have seen acts of leadership, commitment and demonstration of our core values like never before. Whether it be our essential workers coming in every day to ensure no child or family went hungry during the pandemic, or our business development team identifying ways we could leverage our food production capacity to meet the needs of a growing food insecurity pandemic, this team has given their all at every turn."
"We are also proud of the impact we have had on our communities," Kristin says. "Having completely pivoted our business model from primarily K–12 school meals to over 50% of our meals going to underserved adults, we have broadened our platform for long-term impact in ways we would not have imagined before."
Brian Scudamore: 1-800-GOT-JUNK
Brian Scudamore is a down-to-earth guy who cares about his company's success and knows the way to get there is by treating people well. He went from high school dropout looking for a summer job to a "blue-collar millionaire" with a simple albeit brilliant idea to turn troublesome trash into a positive customer experience.
Scudamore works diligently at making everyone feel welcomed and cared for, and making sure each employee has a personal stake in the company's success. He goes out of his way to attend the company huddle at 10:55 a.m., which up until the pandemic hit, was an in person gathering where his hundreds of employees would all come together to discuss positive things that happened, the numbers, and things that can be improved. Then it ended with a cheer.
During Covid-19, he realized those huddles and that human connection was even more important. So they continued to have them -- only on Zoom. He discovered that, amazingly, the huddles became even more valuable and personal than they had been in person. Because now, instead of the audience being focused on whoever was on stage, they all can see everyone's face on screen.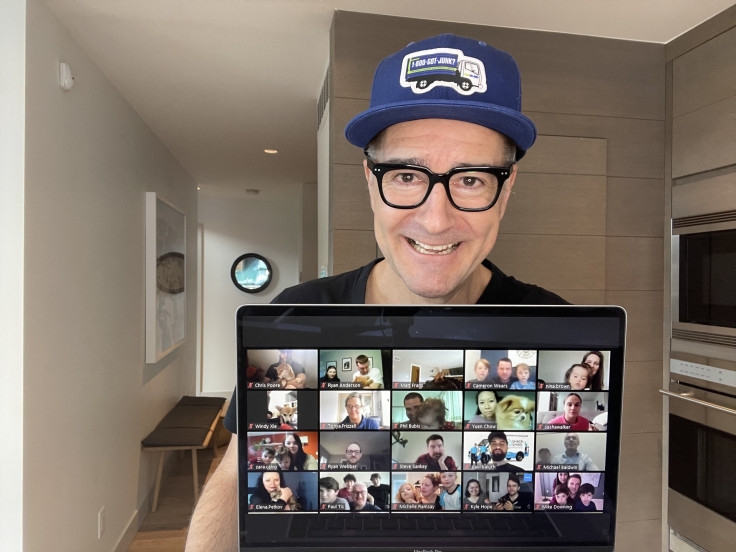 "The introverts who might not have spoken up before at huddle in person are lighting up the chat," explains Brian proudly." The people who start out begin with a great story or some music. It has become even more engaging than it was doing it in person."
That newfound super awareness of each one of his employees made him even more aware of all their importance and value, a lesson the pandemic taught him that he will never forget and which really concretized his Social Capital philosophy. He wrote more about that in an article for us earlier this year, "My Favorite Day Of The Pandemic."
"I think the No. 1 thing that we realized is that we need to be there for our people," says Brian. "A company is only as strong as the women and men that you have brought together in your company. And I think what we have seen in the pandemic is people have lives, they have families, and, as leaders, we realized we need be there and give flexibility. People talk about work-life balance, and this has highlighted the fact that all of our people have lots of needs."
One of those needs, Scudamore realized, was more down time because of all the stress of the pandemic. So he decided to give all his employees an extra day off adding a fourth day to three-day weekends this summer, which they branded as "O2E Long Long weekends."
Scudamore also saw the pandemic as a golden opportunity to reward people's trust in his company, and he wanted to make sure he lived up to that with real rewards for sticking with him.
So, even though the law allowed businesses to temporarily reduce people's salaries to 80% and reduce their work schedule to 80%, he compensated his people when things began to return to normal, rather than using the funds to retain the monetary benefit.
"A lot of our employees really worked with us," proudly declares Brian. "They partnered with us. They wanted to keep their jobs, but they wanted to keep this job. They care for the brand and they know we care about them. So, when things started to turn around, we ended up taking that 20% and repaying everybody, so we made everyone whole for the whole year. And we said, 'Here is your 20% back. Thank you for all you have done.' They loved that we did that when we didn't have to. That was a big way of building trust with our people."
All in all, Brian says they are coming out of this challenge with even more of a dedication and awareness of those principles which we believe makes Capitalism work better, and he summed it up perfectly when he said, "There have been so many opportunities during this pandemic, tragedies aside, to show up and be there to take care of our people."
Jamie Ratner: CertifiKID and Macaroni Kid
The greatest reason CertifiKID appealed to us at Social Capital was its organic origin. It all started with Ratner searching and searching the internet trying to find more things to do that were affordable with her two kids and her husband, Brian Ratner, who is also the president of the company. Within only a few years, it became the No. 1 site for family-friendly discounts.
And it's no wonder, because despite the fact that she is a cracker-jack business leader, Jamie acts like just one of the parents she serves, even going so far as to personally answer the phone on weekends when one of her customers has a problem because, as she puts it, "That's what she would want if she was calling."
After a slam-dunk successful appearance on "Shark Tank" netted the company one of the biggest investments in the show's history by Kevin "Mr. Wonderful" O'Leary a couple of years ago, the couple and the company were off and running.
But the pandemic brought the company real challenges due to its huge focus on finding things for families to do and attend. The company saw a 30% drop in its number of March deals and April was even worse, shrinking 65% in revenue from the previous month as many of CertifiKid's small-business partners that offered events, activities and goods ceased operations either temporarily or permanently.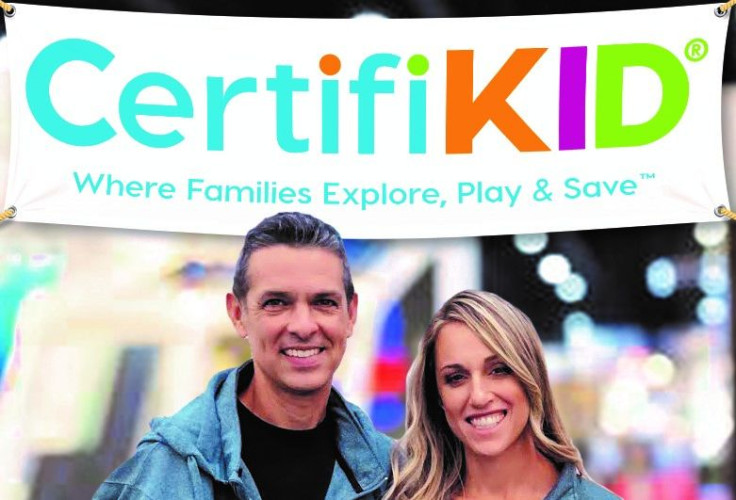 But instead of giving up, they gave more -- first by shifting their focus on deals for partner businesses that offer at-home experiences, like virtual birthday parties, or Covid-related products such as personalized face masks.
Then in a really bold move, Jamie decided this was no time for thinking small, so CertifiKID made the bold move to acquire Macaroni Kid, a community of 500-plus moms, dads and publishers nationwide, to produce hyper-local e-newsletters and websites featuring family-friendly events, activities and services in their communities. This makes CertifiKID one of the largest parent-family-focused digital media and advertising companies in the country and gives voice to a lot of parents who otherwise would not have one.
"If you are looking for a new beginning in your life right now," declares Ratner, "that will bring you meaning, inspiration, connection, fun and opportunity, being a Macaroni Kid publisher could be your calling."
But investing in a whole new company in the middle of a pandemic wasn't an easy decision to make or to implement. It was an incredible learning lesson. Her No. 1 piece of advice is to always remember that "the best opportunities can present themselves in the darkest of times. So, you need to make sure you are always trying to see the light. When you see a threat to your business, as difficult as it is, you need to be proactive and aggressive in confronting it as soon as possible."
And in a perfect pitch to Social Capital, she adds, "In difficult times, trust that your team will trust you and your decisions if you are honest and transparent about the issues that informed them."
That's exactly the course she and her team took when they decided to obtain Macaroni Kid, and that stepping up to trust and commit to forging ahead through the darkness is what she is most proud of.
"We made difficult decisions to trust our instincts and invest in ourselves and take a risk to acquire a new business, which essentially doubled our team overnight," declares Jamie.
Because of that, all those mom-and-pop publishers have a champion helping them to continue to light, inform and uplift their readers. This is a wonderful evolution in tough times that should stand out to other business leaders as the right way to lead and succeed.
© Copyright IBTimes 2022. All rights reserved.
FOLLOW MORE IBT NEWS ON THE BELOW CHANNELS