Humphries to Kardashian: Pay Me $7M Or Endure 'Ugly, Public Trial'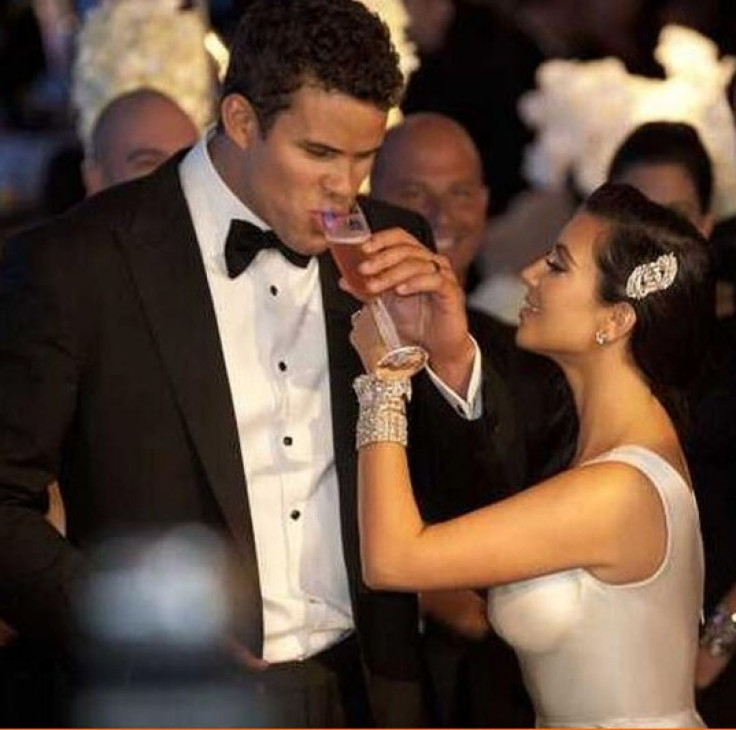 Just when you thought the saga of Kim Kardashian and Kris Humphries' disastrous relationship had finally come to an end, the latest in a series of rumors about their divorce has surfaced: Humphries is reportedly demanding that Kardashian cough up $7 million before they go their separate ways.
TMZ reports: Sources directly connected to [Humphries] tell TMZ ... [Humphries] -- through his Minnesota lawyer -- has given [Kardashian] an ultimatum ... either pay up, or endure an ugly, public trial.
A lawyer that TMZ consulted with has questioned the probability of Humphries acquiring his demand. The publication reports that the famous basketball star doesn't deserve a single penny from the reality TV and amateur porn star.
Our sources say [Humphries] and his lawyer have been told to pound sand, and with good reason, reports TMZ. For starters, even if there wasn't a [prenuptial agreement], the marriage lasted a grand total of 72 days, so the community property wouldn't be in the universe of $7 million.
Second, there was an iron-clad prenup, which provided that Kim owes Kris zilch, the publication adds. Third, Kris actually MADE MONEY from the marriage. Sources tell us ... Kris raked in around $1 mil from the wedding and the TV special that showcased the nuptials. And Kris made off like a bandit because Kim ended up using a portion of what she got to pay for the ring.
It's said that Humphries raked in roughly $250,000 to $300,00 per episode of the Kardashian show he appeared in. Whether or not he gets the larger chunk of change he's demanding remains to be seen.
© Copyright IBTimes 2023. All rights reserved.
FOLLOW MORE IBT NEWS ON THE BELOW CHANNELS