Hurricane Irene New York: Economic Damage Could Be Huge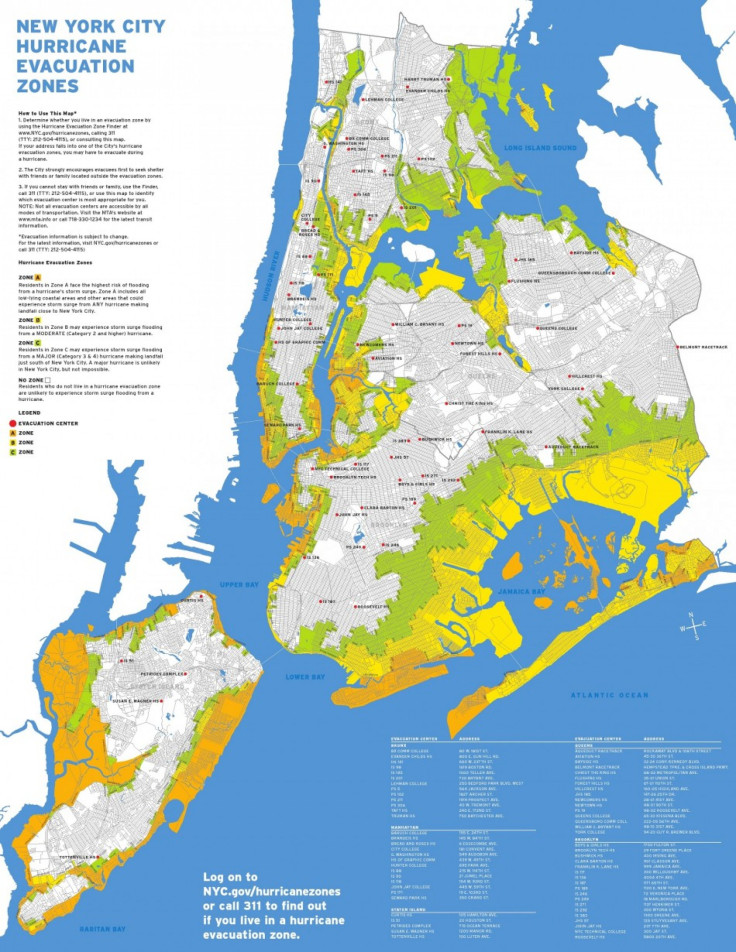 Category 3 Hurricane Irene is gaining momentum and seemingly heading right for the city that never sleeps, and the potential exists -- in addition to risks to human life -- for major damage to New York's dwellings/infrastructure and economy.
According to the Wall Street Journal, Irene's economic impact could be catastrophic.
As of Thursday at 6 p.m. EDT, North Carolina, New Jersey, Virginia, and Maryland had already declared states of emergency as the storm approached the East Coast. Mandatory mass evacuations are underway in sensitive coastal areas.
The storm is expected to make landfall in North Carolina Saturday afternoon. Irene is then expected to climb up the Eastern Seaboard, where New York City, a city that many experts argue is not adequately prepared for a natural disaster, waits for it.
Officials expect the hurricane to reach New York by Sunday at mid-day, perhaps earlier.
Irene: Massive Economic Loss Possible
The Wall Street Journal called the hurricane an economic worst-case scenario. The Wall Street Journal also cited a study by Munich Re which said that at least $100 billion in insured losses from an East Coast hurricane could ravage an already unstable economy. This figure, he added, does not include loss of productivity or loss of human life.
What's more, because New York City is extremely densely populated (you've seen the borderline-line scary roommate situations), the impact of a major hurricane, economic and human, could be devastating. A hurricane capable of 100 mph winds could raise the level of New York Harbor by 10 to 15 feet, ravaging neighborhoods, drowning subways in saltwater, and taking down power lines.
The most likely tri-state area landfall -- New York, New Jersey, Connecticut -- location seems to be somewhere on Long Island, N.Y. which border the city to the east. Energy prices will be negatively affected due to demand destruction, an economic term that describes a permanent downward shift in the demand curve. Energy prices will plunge as producers stand around looking at their excess supply.
According the Wall Street Journal, it is extremely unlikely that Hurricane Irene will be the second coming of Hurricane Earl which evaded the East Coast. The first, worst-case scenario is likely, Princeton University said.
© Copyright IBTimes 2023. All rights reserved.