Hurricane Irene Path: Category 3 Storm Aims at New York Area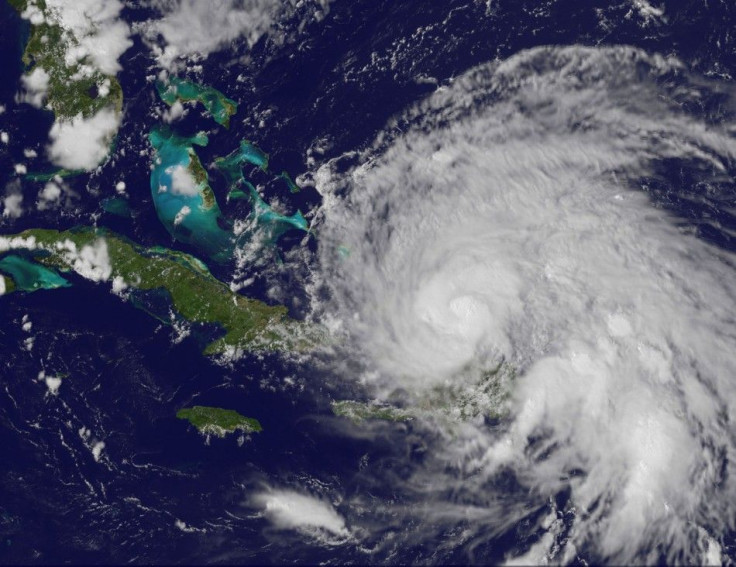 Hurricane Irene continued to pound the Bahamas on Thursday morning as it churns toward the U.S. coastal states.
The first hurricane of the Atlantic season, with winds gusting up to 115 mph, is now a Category 3 storm on a five-point scale. The storm has caused flooding and power outages across the Caribbean, and U.S. federal officials have warned Irene could cause similar headaches all along the East Coast as far north as Maine. North Carolina coastal towns threatened by the storm have already started evacuating residents and tourists on summer vacations.
The National Hurricane Center warned Irene could make landfall on the North Carolina coast on Saturday and hit the Northeast -- New Jersey, New York, Long Island and Connecticut-- on Sunday.
Forecasters said Irene has the potential to be a serious and multiple-hazard threat for the New York area, with the potential for flooding rains, high winds, and widespread power outages and fallen trees. In New York, the city's 8 million residents were being urged to take the storm threat seriously and to prepare for it by stocking up on needed staples.
The last hurricane to pass directly over the New York City was the Norfolk and Long Island Hurricane in 1821. It's one of only two hurricanes in recorded history that made landfall in New York City itself, and the only one in at least the past 500 years (historians believe the other storm hit New York sometime between the 13th and 15th centuries).
That storm surge was spectacular, reaching 13 feet at its peak and flooding Manhattan all the way from Battery Park to Canal Street. There wasn't much rain, but winds were extremely high, although the Saffir-Simpson Hurricane Scale didn't exist at that time to categorize them. According to official estimates, a storm, similar to the Long Island Express of 1938, would cause $40 billion in damage if it hits Long Island now.
© Copyright IBTimes 2023. All rights reserved.