Hurricane Jose Path Could Bring Storm To East Coast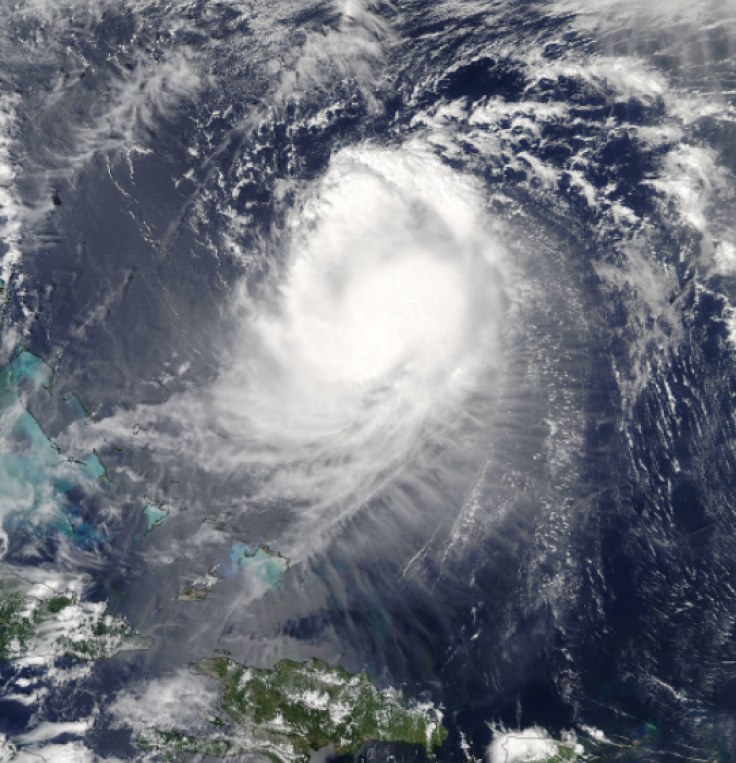 As Hurricane Irma dissipates into a tropical depression, forecasters are keeping an eye on yet another storm: Hurricane Jose. Jose was still churning in the Atlantic Ocean Tuesday as a Category 1 storm, but some models showed the storm could have impacts has far as the East Coast of the United States by next week.
The storm remained about 430 miles northeast of the Caribbean island of Grand Turk Tuesday, continuing on a looping path in the ocean. Satellite images of Jose resembled an "amorphous blob" looping in small counterclockwise motions in the Atlantic, where it would remain for the next three days, according to the National Hurricane Center. A Category 1 storm, Jose brought with it winds of about 105 mph.
Forecasters said with certainty that the storm would generate storm waves and rip currents on coasts of the Leeward Islands, Virgin Islands, Puerto Rico, Hispaniola, Turks and Caicos and the Bahamas later in the week, according to the Weather Channel. Beyond that, however, the storm's future remained unclear.
"Jose is expected to remain between Bermuda and Hispaniola for the next several days," said AccuWeather hurricane expert Dan Kottlowski. "But then eventually move westward late this week and then more northward this weekend."
Different potential paths mean Jose could remain at sea and not threaten land in any significant way. Other forecasts, however, say the storm could directly impact the mid-Atlantic and New England coasts. Forecasters warned that those in the Bermuda, Bahamas and U.S. East Coast should continue monitoring the storm's path to determine whether they'd be impacted.
"Until Jose is farther along on its loop, the models are likely to have large errors," said Weather Underground meteorologist Jeff Masters, according to USA Today. "We should not take too much comfort, or indulge in too much angst, over a particular set of model runs."
Meanwhile, remnants of the destructive Hurricane Irma will likely be seen on the east coast as well. Irma, now a tropical depression, was expected to bring clouds to the East Coast by late this week.
"The main circulation of Irma will move into the mid-Atlantic and Northeastern states later this week and may even linger for part of the upcoming weekend," said AccuWeather meteorologist Brett Rathbun. "The sunny start to the week will end generally cloudy. There will still be enough moisture for scattered showers, but it will in no way be a washout or bring a flash flood threat to the area. However, those attending any outdoor events will want to grab a jacket or umbrella."
© Copyright IBTimes 2023. All rights reserved.