Ian Somerhalder Admits 'I Still Love Maggie Grace,' Shares Plans To Work With Ex-Girlfriend On 'Larry King Now'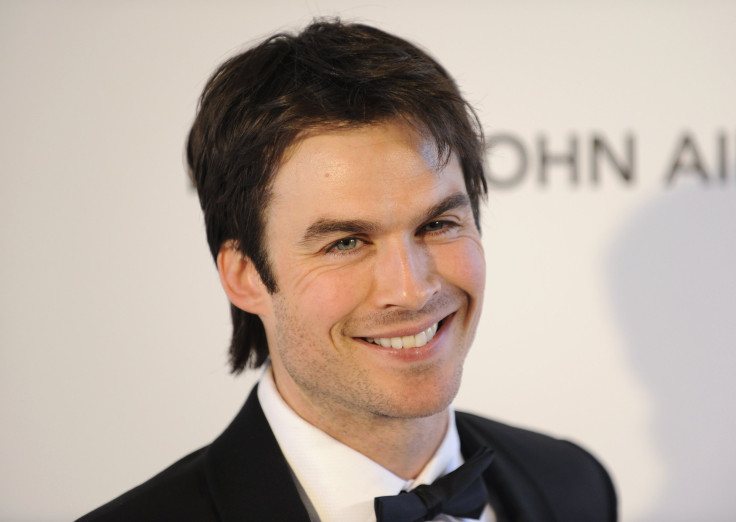 Ian Somerhalder reunited with his former "Lost" co-star and onetime girlfriend Maggie Grace during a fan event for the defunct series in March, a reunion that immediately sparked reconciliation rumors. While Somerhalder, 35, isn't confirming he has rekindled a romance with Grace, 30, he did admit to feelings for his off-screen flame of one year.
During a visit to "Larry King Now" on Ora.TV Thursday, the CW actor confessed his desire to work with Grace again in the future, more than a decade after their one-season stint playing brother and sister on ABC's "Lost."
"I would love to do that," Somerhalder said. "I love her dearly. We're very, very close. She is widely talented, beautiful human being, and we plan on it."
Somerhalder's confession comes on the heels of his steamy reunion with Grace at the "Lost" 10-year anniversary celebration at PaleyFest 2014 in Los Angeles in March. Not only did the former co-stars smile, hug and kiss on the red carpet, the pair also took their love to social media. " :) #LostReunion," Grace shared on Instagram following the event alongside a photo of Somerhalder giving her a smooch on her temple.
Somerhalder hasn't been shy about sharing intimate details about her dating life in recent weeks. He last spoke out about his personal life in an interview with Kristin Dos Santos of E! News Thursday. "There is no dating," Somerhalder said. "I am solo as solo can get. I can't imagine dating in Hollywood. I'm a serial monogamist, man."
Somerhalder, who split from his longtime "The Vampire Diaries" co-star, actress Nina Dobrev, 25, last May, also proclaimed his inability to secure a date in an appearance on "Chelsea Lately" last month.
"Have you ever been turned down by a girl, seriously? Has anyone been like, 'It's just not for me,'" asked Handler's guest host, actress Mary McMormack. "You know what? Actually, uh, yeah. It recently happened," Somerhalder admitted, adding, "It was very appropriate and it was for the better. It was cool. It's good. You have to experience these things."
© Copyright IBTimes 2023. All rights reserved.