iCloud Launched, What Should Apple Do Next?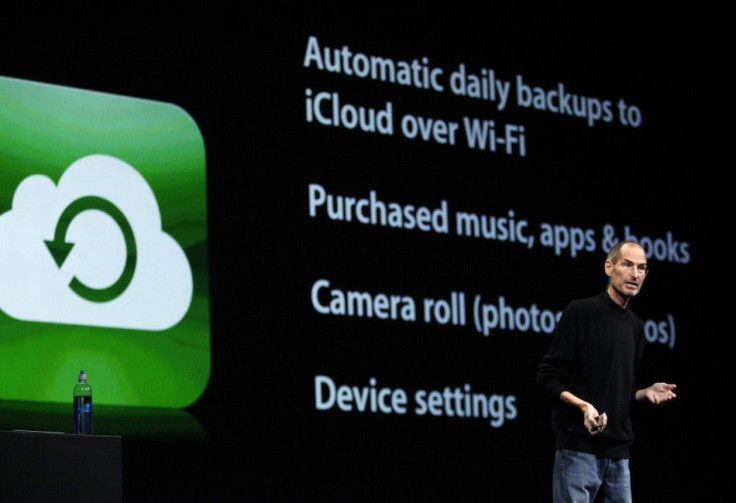 The much-anticipated Apple's annual Worldwide Developers Conference (WWDC) kicked off on June 6, with a keynote from Chief Executive Steve Jobs who unveiled the much talked-about iCloud service.
As iCloud is regarded as a game changer by market analysts, let's look at another area where Apple can be successful with its enormous cash balance as well as 200 million plus iTunes subscriber base.
Apple could leverage its data center to offer mobile application hosting and cloud infrastructure services to application developers, enterprises, advertisers, and others - creating an entirely new and incremental market opportunity.
Cupertino, California-based Apple has a data center in North Carolina, which according to analysts could be used for hosting apps.
Given the size of its data center (by comparison, Dell is spending $1 billion for multiple data centers around the world), we believe the scope of its data center could be well beyond simply streaming & hosting content and MobileMe services from the cloud. With a data center of this size, we believe Apple could leverage it to offer mobile application hosting and cloud infrastructure service, UBS analyst Maynard Um wrote in a recent note to clients.
The new data center could enable Apple to target multiple markets - cloud services, application hosting (expected to be $11.4 billion in 2014) and mobile enterprise application platform (expected to be $1.4 billion in 2014).
We believe this is a logical extension as many iOS applications are not standalone applications in and of themselves and often connect to a server in the cloud to access content (ex., Facebook, Foursquare, multitude of apps that offer in-app purchases, et al), Um wrote.
Large companies such as Facebook have built their own data centers to host content while many others may use third party hosting services. Currently there are a number of hosting services available from Amazon, Google, and others. Apple could take advantage of the application hosting possibilities its devices are creating.
App Hosting--- A Market Opportunity
Application hosting, in general, is a mature technology/concept and several enterprises and small & medium business have adopted the hosted model.
Application hosting is particularly popular and beneficial to those companies who do not want to spend the upfront infrastructure costs, lacks in-house IT expertise, have a mobile workforce or are unsure of capacity needs. All these characteristics are particularly applicable to mobile application developers.
The success of a mobile application is typically difficult to determine and as a result mobile application developers tend to use a cloud-based scalable service to host their applications.
According to IDC, the hosted application management services market was roughly $7.8 billion in 2010 and expected to grow to $11.5 billion in 2014.
While Apple is unlikely to address the entire market, we expect the company to fully address mobile application hosting market, the analyst said.
Although the initial financial incentive is small, by providing developers a hosting platform, Apple tightly integrates the ecosystem, providing developers with ease of use, single vendor to deal with and one billing system.
In addition, Apple likely already has some costs related to the data center in its financial model and once the data center is live and achieves scale, Apple should be able to improve margins for its iTunes related business from slightly over breakeven today.
Currently, the application hosting market is fragmented with pure-play data center companies representing less than half the market, while rest served by large service providers and technology companies.
We believe Apple will not only gain share (in the app hosting market) but also drive market growth with a comprehensive offering, Um said.
Apple-The Creator of Markets
Apple's innovation has already created several new product markets and transformed business models. Apple's iTunes music store and its iPhone application store have been important piece of Apple's overall success.
Currently, Apple has over 500,000 applications and over 10 billion downloads and demand for application downloads will remain strong as smartphone penetration increases.
Meanwhile, Gartner predicts a nine-fold increase in application downloads from roughly 8 billion in 2010 to 76 billion in 2014.
The Enterprise Factor
Enterprise application architecture has evolved from mainframe in 1980s to client-server model in the 1990s and web-based in the most recent years.
Going forward, enterprises will increasingly look to adopt a mobile interface for their applications and increased adoption of tablets will likely be a significant driver for mobile applications in the enterprise segment.
Mobile applications will likely gain traction in the enterprise segment as they help improve efficiency and provide easy access to corporate data from any location.
A recent Gartner study suggests that growth in mobile application development is significantly higher than that for standard applications. From 2003-2010, mobile middleware and application vendors have grown at CAGR of about 25 percent versus 8-10 percent CAGR for standard apps.
Apple could exploit the trend and provide a cloud infrastructure to support the backend of several of these applications, which could be a growth driver for Apple.
As enterprises increasingly adopt Apple products, Apple's addressable market in the hosted application management segment could grow further, recognizing the challenges of having an enterprise-focused sales and support infrastructure.
Besides mobile application hosting service, Apple could also look to provide a software platform for enterprise application development. Similar to its SDK for consumer application development, Apple could also provide a similar software solution for enterprises.
Currently, such application development platforms are provided by software companies and also service providers. AT&T for example provides enterprise application access on mobile devices through the AT&T Workbench offering.
According to IDC, the Mobile Enterprise Application Platform market was roughly $1 billion in 2010 and is expected to increase to $1.5 billion by 2014.
Financial Impact
Estimating the hosting business fetches 10 percent operating margins, it would result in incremental $0.01 in earnings assuming that the carrying cost of the data center is not entirely reflected in Apple's P&L today.
Analyst Um's assumptions only take into account a portion of Apple's applications though Apple could easily host applications for other platforms such as Android, RIM and Windows Phone 7.
Android has over 250k applications, Research In Motion's Blackberry has roughly 20k and Windows Phone 7 about 9k apps.
We believe the business model should scale with a target of 30 percent operating margins possible over time, Um said.
Although hosting apps is not material to Apple's overall P&L, the analyst said that Apple is likely losing money on its free apps today and hosting apps should help absorb some of those costs.
In addition, hosting service could help to attract more developers by creating a more seamless experience for iOS and Mac developers.
© Copyright IBTimes 2023. All rights reserved.