Illinois Woman Hits Man With Flower Pot And Other Aggravated Battery Charges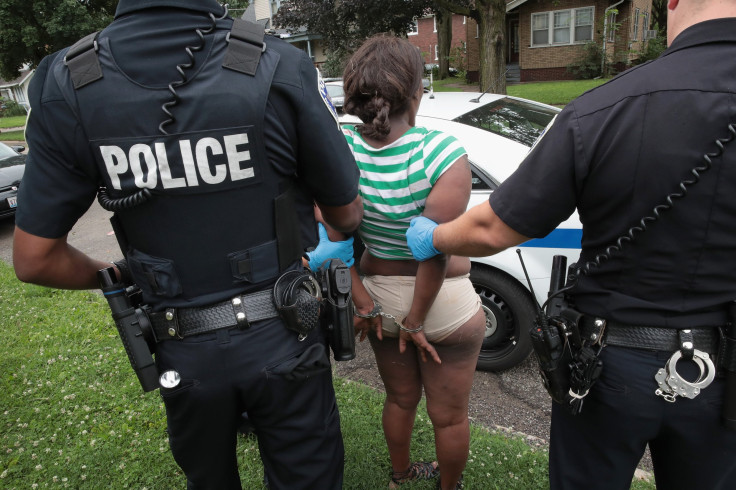 An Illinois woman was indicted Aug. 3 by a Tazewell County grand jury for throwing a flower pot at a man's head that caused a cut that needed nine staples to close.
If convicted, the woman could be facing seven years in prison.
The incident happened July 3 when Alisha E. Spain, 37, got into an argument with Samuel Utley while drinking with him at a house in 410 E. Fourth St. in Delavan.
Things took a turn for the worse when Spain slapped and bit Utley, and then threw a flower pot at his head, local news outlet Journal News reported.
Utley was admitted to the emergency room of the Hopedale Medical Complex.
According to a Tazewell County sheriff's deputy who met Utley there, the victim had scratches on his legs and back, bite marks on his right bicep and neck and a large cut on the top of his head.
A couple of witnesses present at the scene also corroborated the account of the events as given by Utley, which included him walking away from Spain after being struck on the head by the flower pot.
Broken parts of a flower pot and a plant were discovered by the police near a pool inside the house where the incident took place.
Spain is currently being held on a $7,500 bond as she pleaded not guilty. She will return to court on Sept. 15.
This is not the only instance of an aggravated battery charge against a woman. While in most cases the assailant is a man, there have been incidents where women have assaulted men.
On Aug. 10, Greece Police in New York, arrested Cynthia Whitaker, 41, and charged her with one count of manslaughter in the second degree for hitting her boyfriend Michael Taylor, 69, with a barbell that led to his death, ABC affiliate 13 Wham reported.
Greece Police Chief Patrick Phelan said: "They've had a dating relationship for several years, so the victim and the suspect were well-acquainted."
Apart from the wound on Whitaker's head due to the barbell, there were other injuries on the rest of his body too. "That still needs to be determined by the medical examiner's office," said Phelan. "There was definitely some blunt force trauma to the head of the victim, but there may be other injuries."
Christina Cunningham, 42, was arrested and charged with aggravated battery and assault with a deadly weapon on Aug. 29 in Key Largo, Florida. The victim made a distress call to the Monroe County Sheriff's Office saying that he was being attacked, NBC Miami reported.
Cunningham allegedly hit the victim on his arm with a walking stick before chasing him with a knife, around a mobile home, which the assailant and the victim cohabited at one point in the past. She was also accused of throwing a brick at him.
On May 15, a Texas woman was charged with assault with deadly weapon. Yarshim Casey Shaw, 21, had bashed a man's head with a wrench and slammed him into a wall after he asked her to pay back the $10 she he owed him, East Texas Matters reported.
© Copyright IBTimes 2023. All rights reserved.