Immigration Reform In Texas: Anti-Undocumented Immigrants Laws Could Be Constitutional, Texas Deputy Attorney General Says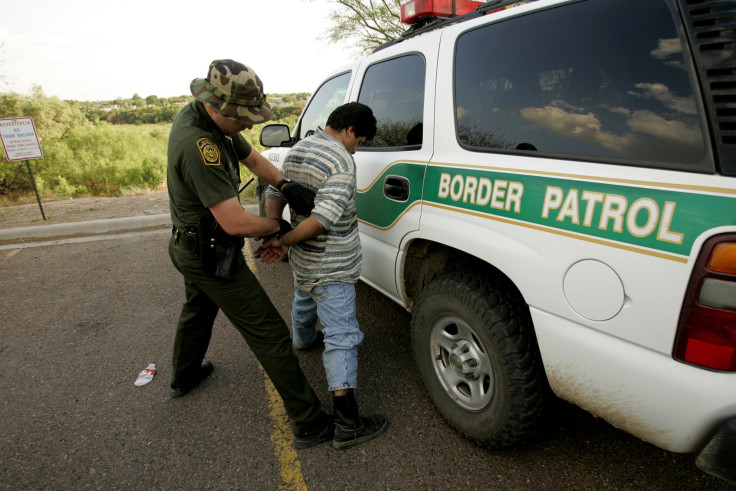 Texas can enact state laws as a means to crack down on undocumented immigrants both in the state and those attempting to illegally cross the southern border into the U.S., a high-ranking state's attorney said recently, according to a report published Wednesday. It would take some creative wording in order to legally circumnavigate the U.S. Constitution, but enacting legislation to legally detain undocumented immigrants is a distinct possibility, Texas Deputy Attorney General Brantley Starr insisted, the Texas Tribune reported.
"You do have the ability to create state-level offenses that have an immigration element to them, as long as they are sufficiently unique," Starr reportedly said last week during a hearing of the House Committee on State Affairs concerning border security and immigration.
After Texas Gov. Greg Abbott signed a law in June effectively outlawing human smuggling across the southern border into Texas, the state has seen a significant uptick in detentions of undocumented immigrants. Those efforts, however, are not necessarily enforced by federal authorities in so-called sanctuary cities, which allow undocumented immigrants to stay legally and avoid prosecution. Dallas is identified as a sanctuary city.
Unauthorized Immigrant Population by State | InsideGov
The move comes as the Dallas County sheriff has taken a hard-line stance seemingly in support of undocumented immigrants, saying that she will not honor requests by Immigration and Customs Enforcement to hold undocumented immigrants in jail beyond the time they are released. "We can't base our decisions on who is going to get upset with us; we have to base our decisions on what is best for the whole," Dallas County Sheriff Lupe Valdez told the Dallas Morning News in October.
Immigration has been a major topic of discussion in Texas in the past year since U.S President Barack Obama proposed legislation to protect more than 4 million undocumented parents from being deported. This month, a group of 84 cities and counties urged the U.S. Supreme Court to review a lawsuit filed by Texas that has delayed Obama's executive action on immigration.
© Copyright IBTimes 2023. All rights reserved.