India Gold Price Will Fall in Next Quarter: Poll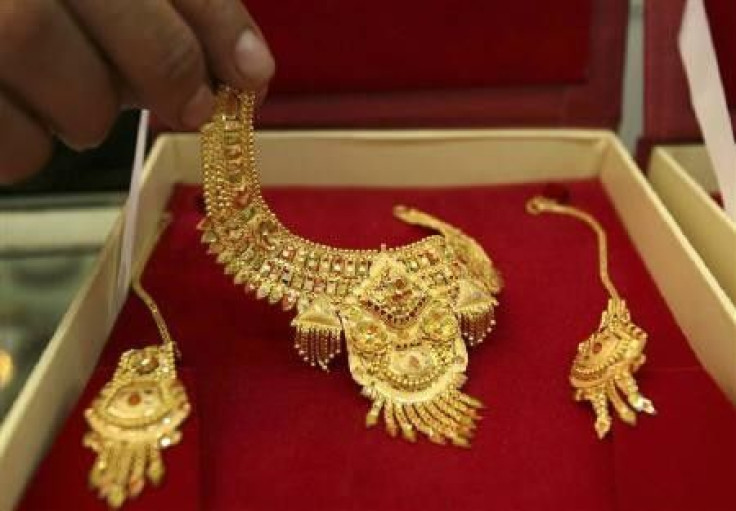 India gold prices are likely to fall more than 3.5 percent from its peak after a 16 percent rally last quarter as investors resort to year-end profit-taking while tepid wedding demand weighed, a Reuters poll of banks and brokerages found.
The most-active gold for December delivery on the Multi Commodity Exchange (MCX) struck a peak of 29,212 rupees per 10 grams Tuesday, from where it has slipped to be at 28,440 Friday morning.
Gold could test 27,500 rupees per 10 grams by December end, according to a median of Reuters poll of 10 participants, which included State Bank of India and Scotia Mocatta, the country's biggest importer of bullion.
India's imports fell 20 percent in the July-September to just 200 tonnes, the World Gold Council said, and the demand so far in the peak wedding season has been lackluster. According to the poll, the minimum target for the yellow metal was 25,000 rupees in the December quarter.
ANOTHER PEAK BY MARCH
The yellow metal is likely to recover to 28,870 rupees by the end of first quarter of the next calendar year and could power to record 29,375 rupees in the June quarter on inflationary concerns, according to the poll.
The demand for gold as a safe haven commodity can return and gold can again move higher, said Rohit Dubey, research associate with ADMISI Commodities in Mumbai, who expects gold to touch 29,200 rupees in March quarter of next year. Due to inflationary pressures, gold could once again make a new high, said Gnanasekar Thiagarajan, director with Commtrendz Research.
The yellow metal is considered as a safe hedge against global uncertainties and inflation, which bites into the savings of households, crimping disposable incomes.
Sugandha Sachdeva, in-charge, metals research, at Religare Commodities, has said gold prices are expected to surge further to 31,000 in March as by that time marriage season will be peaking as the global economic turmoil stoked demand for safe haven.
© Copyright Thomson Reuters 2023. All rights reserved.