India Is In The Sweet Spot of The New Global Divide
India is in the sweet spot of the new global divide between democracy and authoritarianism, courted by Russia, China and the U.S. to take sides.
For years, the world was divided along right and left-wing ideologies. This "old divide" was exemplified in the Cold War between America and the Soviet Union in Europe and between America and the pre-1978 Communist China in the Asia-Pacific region.
After the collapse of the Soviet Union, the world was divided along new lines, with authoritarian regimes like Russia and China on the one side and democratic regimes like the U.S. and its European and Asia-Pacific allies on the other.
Then there's the new global divide between a rules-based international order of multilateralism promoted by democratic regimes, and an intimidation and coercion-based order of regionalism and localism, promoted by authoritarian regimes.
This "new divide" is most pronounced in two areas of the world: in Eastern Europe, where Russia has staged a war against Ukraine to change the borders between the two countries, and in the Asian-Pacific, where China has staged a relentless campaign to turn the South China Sea into its sea, defying international tribunals and rules and intimidating its neighbors and their allies.
In this new divide, India is in an enviable position, courted by Russia, China, the U.S. and the EU to take sides in the Ukraine war and the South China Sea disputes. For instance, Russia wants India to keep on buying its oil. But the U.S. and its EU allies wish India to join the price caps the G-7 group has launched against Moscow. Meanwhile, China wants India to be on its side in the South China Sea disputes, which would upset the U.S.
What does it mean for India? Can it stay neutral?
"India is in the unique position of being able to have its cake and eat it too," Flint Consulting Founder and President Chunk Flint, who has extensive experience in Capitol Hill, said in an email to International Business Times. "They're enjoying the benefits of cheap Russian oil and therefore will continue their reluctance to criticize the war in Ukraine."
Supriya Ravishankar, associate analyst, South Asia, at strategic analysis firm Sibylline, sees India's interests as aligned with Russia's, at least in a few areas. "New Delhi is unlikely to make such a move, considering its longstanding reliance on Russia for its energy security and defense needs, "she told IBT in an email.
But that may change as the war is lingering far longer than President Putin expected in February and heading in the wrong direction for Russia. Thus, it shouldn't be a surprise that India's Prime Minister Narendra Modi told Vladimir Putin that "now isn't an era for war" in a face-to-face meeting last week. In addition, New Delhi voted against Russia at the United Nations Security Council meeting on the Ukraine war, meaning that Russia cannot take India for granted.
Regarding China, Flint thinks that things are more complicated due to ongoing border disputes between the two countries and China's cozy relations with Pakistan. "India may placate China but will be wary of being dragged into the South China Sea disputes given U.S. apprehension over escalating tensions between the CCP and Taiwan," he added. "India enjoys a close relationship with the U.S. because of their shared concerns over Pakistan's nuclear weapons program and U.S. focus on the Indo-Pacific region."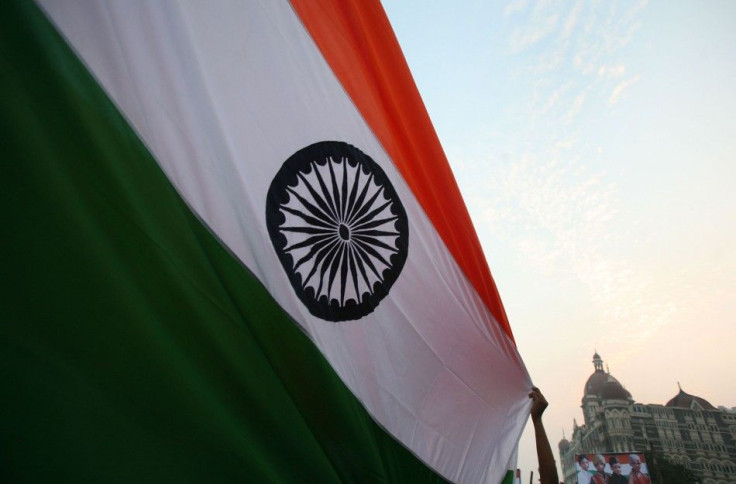 © Copyright IBTimes 2023. All rights reserved.