India's Manufacturing Sector Slows Down; Output Decreases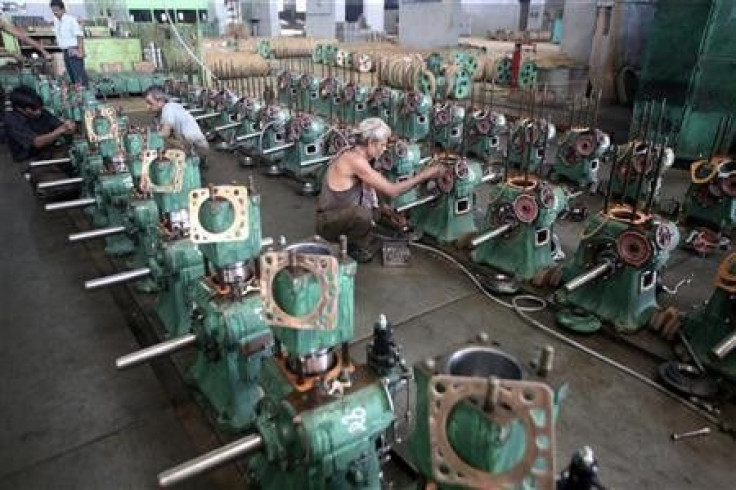 India's manufacturing sector expansion slowed in November as factory output grew at its slowest pace in nearly three years although export demand should provide some cheer for factories, a survey showed Thursday.
The HSBC Markit India Manufacturing PMI fell to 51.0 from 52.0 in October, but has stayed above the 50 mark that divides growth from contraction for 32 months. The PMI was 50.4 in September.
Economic activity in the manufacturing sector continues to grow at a slower clip led by a deceleration in domestic orders, said Leif Eskesen, economist at HSBC. Despite this, manufacturers still struggle to keep up with new orders and inflation pressures are not abating, he added.
Manufacturing in Asia's third largest economy is still expanding at a time when factory activity in most developed and emerging economies is contracting.
A similar survey released Wednesday showed Japanese manufacturing contracted for the first time in two months and earlier on Thursday data showed China's once-booming factory sector shrank for the first time in nearly three years.
While the factory output index fell to a near three-year low of 50.5, the new orders index, an indicator of future output, fell after a jump in October suggesting the sector is close to stalling.
The latest PMI survey showed the Indian export orders expanded for the first time in five months despite demand for most of Asia's products weakening as developed economies stall.
India's economy grew at its weakest pace in over two years in the quarter ending September, with gross domestic product expanding 6.9 percent annually compared with 7.7 percent in the previous quarter, official data showed on Wednesday.
A break-down of GDP data showed the manufacturing sector, which contributes nearly 16 percent of the country's GDP, grew a meagre 2.7 percent in the September quarter, far slower than the 7.2 percent growth seen in the previous quarter.
The PMI survey showed the input price index at its highest level in three months while the output costs index remained almost unchanged from last month.
Thirteen interest rate increases by the Reserve Bank of India have failed to rein in wholesale prices, which have been climbing more than 9 percent a month on an annual basis for almost a year.
© Copyright Thomson Reuters 2023. All rights reserved.