India's Ranbaxy Launches Lipitor Generic in U.S., Shares Surge 11 Percent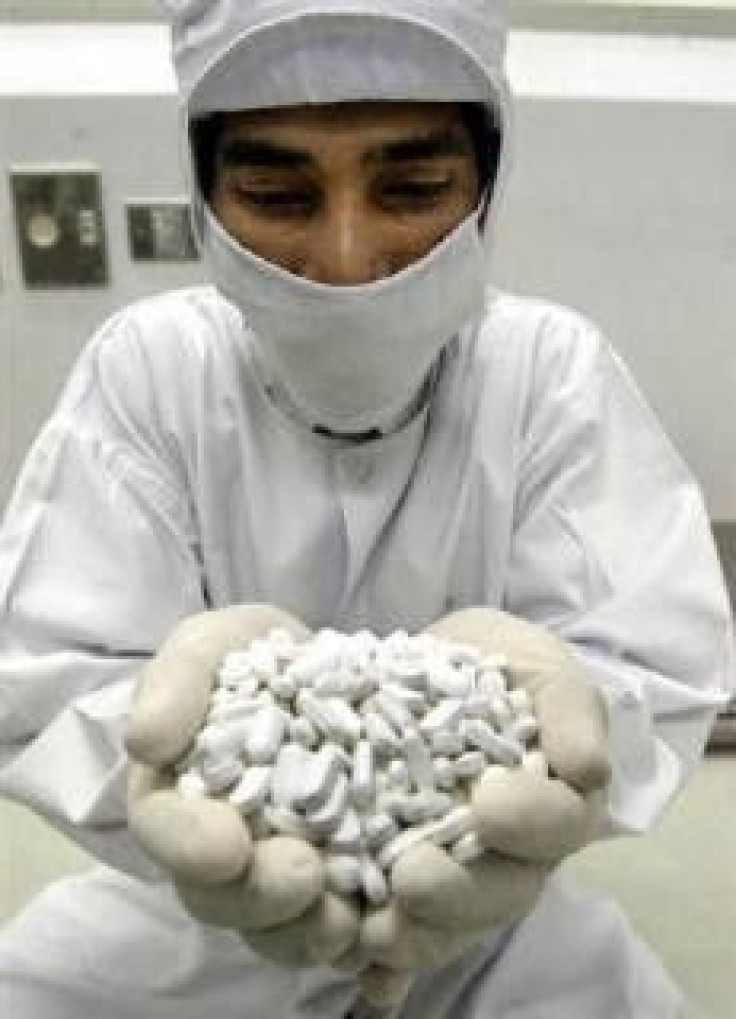 (REUTERS) -- Ranbaxy Laboratories said on Thursday it has launched the first generic version of the cholesterol-lowering Lipitor in the U.S., the largest selling drug of all time, sending its shares surging over 11 percent.
India's largest drug firm by sales, also said it has entered into a pact with Teva Pharmaceuticals USA whereby a portion of the profits from sale of the generic version during Ranbaxy's 180 day first-to-file exclusivity period will be paid to Teva.
Ranbaxy did not disclose the nature of the agreement with Teva. Analysts however said that Teva may market the drug made by Ranbaxy as the Israeli company has a stronger distribution network and is also the world's largest generic drugs maker.
It looks like a marketing and distribution tie-up with Teva. Ranbaxy will be able to fight off competition from Pfizer and Watson better and gain a higher market share with Teva, said Deepak Malik, an analyst with Emkay Share & Stock Brokers.
So with this alliance if it is able to garner a 10 percent higher market share i.e. add $125 million more revenue and at the same time it shares 30 percent profits, it is still a win-win for both, Malik added.
Lipitor, which is made by Pfizer Inc, generated annual sales of $7.89 billion in the U.S. through September 2011.
The U.S. Food and Drug Administration confirmed on Wednesday that it had given approval to Ranbaxy, majority owned by Japan's Daiichi Sankyo, to launch Lipitor.
The FDA said in a statement that the company would make generic atorvastatin calcium in 10, 20, 40 and 80 milligram tablets.
The agency said the generic drug would be manufactured by Ranbaxy's U.S unit Ohm Laboratories in New Brunswick, N.J.
The generic version of Lipitor will add 30 rupees to Ranbaxy Laboratories' per share earnings, or EPS, during the exclusivity period, UBS said in a note.
For the quarter ended September, Ranbaxy posted a loss of 4.65 billion rupees from a profit of 3.1 billion rupees in the same period a year earlier, hurt by foreign exchange transactions.
This finally puts an end to years of speculation around the approval of this product following significant regulatory issues that the company has been facing, the UBS note added.
At 11 a.m., shares of Ranbaxy, valued at $3.5 billion, traded up 4.68 percent at 460.8 rupees in a firm Mumbai market. Shares of the company have fallen 27 percent since the start of the year compared to a 21 percent fall in the main benchmark index. (Reporting by Nandita Bose; Editing by Subhadip Sircar)
© Copyright Thomson Reuters 2023. All rights reserved.