Indonesian Youths' Heads Shaved for 'Moral' Training, Police Deny Human Rights Violation (PHOTOS)
Indonesian police have detained 65 young men and women, from different areas in Aceh Besar, of the country's Banda Aceh province, and shaved their heads because they apparently posed a threat to Islamic values; these youngsters reportedly attended a punk rock concert on Sunday.
The victims, whose numbers included five women, were forced to take a dip in a pond (at a nearby police school), as a sort of cleansing ritual and then paraded as criminals. Their disgusting clothes were replaced and body piercings stripped away.
The authorities have denied any violation of human rights and said the action was intended to promote strict moral values among the youth...
We're not violating human rights. We're just trying to put them back on the right moral path, Iskandar Hasan, a police chief in Banda Aceh, said to be the most conservative province in Indonesia, told the Associated Press.
The detained Indonesians will spend 10 days in rehabilitation, where they will attend religious classes, Quran recitations and receiving discipline training, before being sent back to their homes, he added.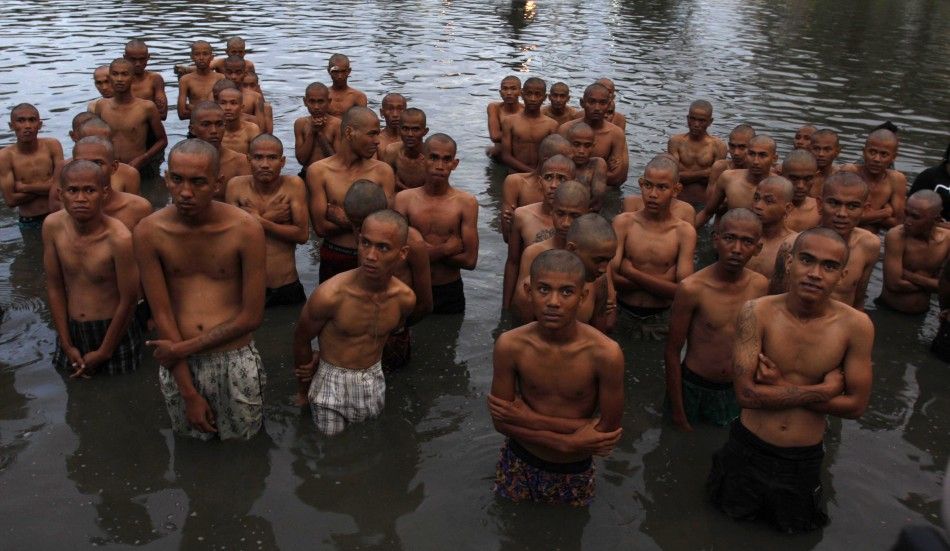 © Copyright IBTimes 2023. All rights reserved.