Intel Cuts Q4 Outlook: Implications for Microsoft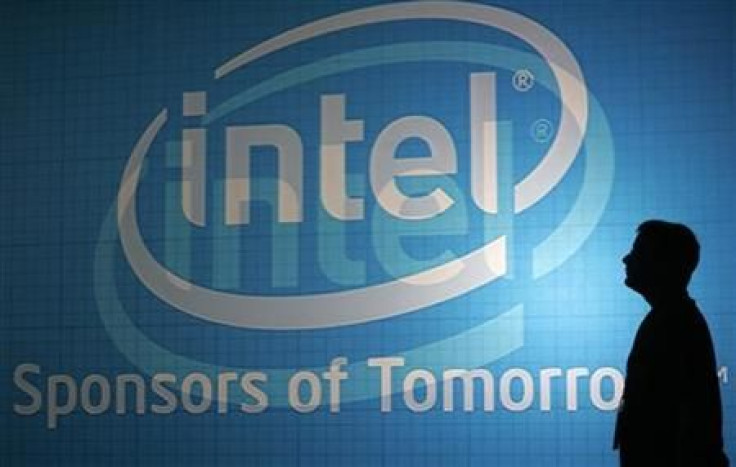 Chip giant Intel Corp. (NASDAQ:INTC) slashed its fourth-quarter outlook Monday, citing hard disk drive (HDD) supply shortages related to flooding in Thailand.
The company now expects fourth-quarter revenue to be $13.7 billion, plus or minus $300 million, on both a GAAP and non-GAAP basis, lower than the previous expectation of $14.7 billion, plus or minus $500 million. Wall Street expects Intel to generate revenue of $14.65 billion, according to analysts polled by Thomson Reuters.
Recent order weakness is being attributed to inventory rebalancing of microprocessors given HDD constraints at end customers. Intel noted overall demand and PC/Server sell-through is healthy and consistent with prior expectations.
The company expects hard disk drive supply shortages to continue into the first quarter, followed by a rebuilding of microprocessor inventories as supplies of hard disk drives recover during the first half of 2012.
Let's see how this development fares for the software giant Microsoft Corp. (NASDAQ:MSFT)
Intel's disappointing outlook due to HDD supply shortages could cast a shadow on Microsoft's client revenues.
Caris analyst Curtis Shauger said the impact on Microsoft's calendar fourth quarter results should be negligible, but that on March and June 2012 quarters is more serious.
INTC's near term weakness seems to be centered on inventory reduction and not sell-through so see little effect on MSFT C4Q11. However we do see risk to MSFT's Client revenues (25% of total sales) and in turn Street estimates, over the next several quarters should PC constraints manifest, Shauger wrote in a note to clients.
For the Microsoft stock, the analyst continues to believe that various secular pressures will prevent mature, core segments (Client, MBD Server/Tools) from growing sustainably much beyond mid single digits.
In addition, efforts to penetrate faster growth markets has created a near perpetual negative margin mix shift.
We don't see MSFT shares trading much above its recent average of 9x our CY13 EPS, or $27 per share, said Shauger.
Shares of Microsoft closed Monday's regular trading session at $25.51 on Nasdaq. Analyst Shauger has a price target of $27.
© Copyright IBTimes 2023. All rights reserved.