Intel Reports Blowout Results; 4Q Net Beats Estimates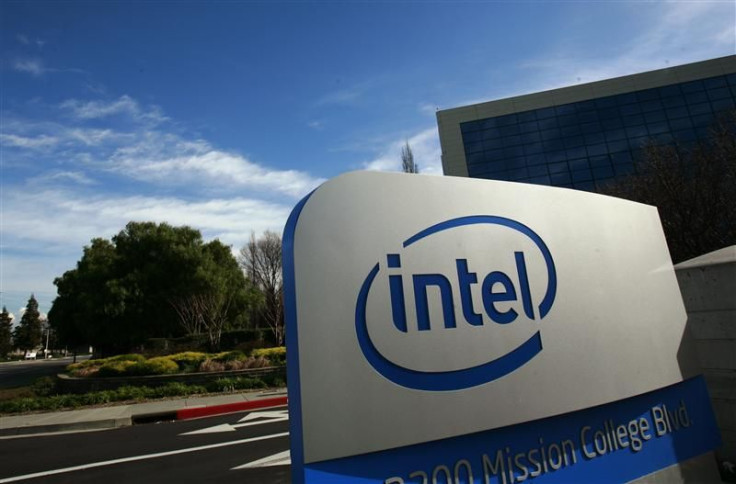 Intel, the world's largest semiconductor maker, reported fourth-quarter results Thursday that blew past estimates despite warnings of slower sales due to floods in Thailand.
Intel said fourth-quarter net income was $3.4 billion, or 64 cents a share, beating analyst estimates by 3 cents. Revenue was $13.9 billion, bout $1 billion ahead of estimates.
2011 was an exceptional year, CEO Paul Otellini said in a statement when the Santa Clara, Calif.-based chipmaker reported results. He is scheduled to speak with investors Thursday night. For 2011, Intel said net income was $12.9 billion, or $2.39 a share, on revenue of $54 billion.
The company also reported several significant financial details indicating it expects a strong 2012. First-quarter revenue is expected to be range between $12.3 billion and $13.3 billion with gross margins around 63 percent, reflecting high demand for the new Ultrabook chips for a new class of ultralight laptops set to compete against Apple's MacBook Air products.
For the full year 2012, Intel suggested gross margins may rise as high as 65 percent. Spending on research and development could exceed $10.1 billion.
Intel said it had more than $10.1 billion in cash, along with securities and other securities and assets exceeding $6 billion, including investments in venture-backed start-ups that could be worth far more.
Intel shares rose 24 cents in after-hours trading to $25.83. They closed Thursday at $25.63, valuing the company at $130.5 billion.
© Copyright IBTimes 2023. All rights reserved.