Internal Document Predicted Twitter Blue Impersonation Pitfalls, Elon Musk Disregarded Warnings: Report
KEY POINTS
Twitter's trust and safety team rang the warning bell days before Twitter Blue was launched
Musk ignored warnings of the new system giving power to impersonators and scammers
Few of the accounts impersonated were that of McDonald's, and senators Ed Markey, Ted Cruz
Twitter boss Elon Musk was warned by the company's trust and safety team, just days before the launch of the new Twitter Blue, that the changes he wanted to integrate into the revamped service could cause problems like the impersonation of world leaders and high-profile individuals, a new report revealed.
The Tesla CEO reportedly ignored the warnings and pushed through with the launch on Nov. 9, which then led to a callout and warning by Sen. Ed Markey, D-Mass.
"Impersonation of world leaders, advertisers, brand partners, election officials, and other high profile individuals" was among the key problems of highest risk, according to the 7-page internal document obtained by Platformer. It provided expert risk assessments and recommendations for Musk to ponder on days before the scheduled launch of Twitter Blue.
The document noted that "motivated scammers/bad actors could be willing to pay ... to leverage increased amplification to achieve their ends where their upside exceeds the cost."
Twitter's trust and safety team then pointed out that "legacy verification provides a critical signal in enforcing impersonation rules, the loss of which is likely to lead to an increase in impersonation of high-profile accounts" on the embattled social media platform.
The document also explained that removing the Twitter blue checkmark from existing verified accounts if they don't pay up could "cause confusion and loss of trust among high-profile users."
Hours after Twitter launched its Twitter Blue subscription service, the platform saw a slew of impersonators who copied accounts of corporate leaders, celebrities, popular athletes and even politicians.
Musk did say that impersonators that do not specify in their bios that the said accounts are parodies will be suspended without warning, but it appears that impersonation problems remain a thorn in the platform's side.
Just this week, Musk already drew the ire of Sen. Markey after the SpaceX founder responded to the Democratic senator's questions about why a Washington Post reporter was able to impersonate the lawmaker's account only with the use of "a spare iPhone, a credit card and little creativity."
Markey posted a copy of his letter to Musk that criticized the new policy. "Perhaps it is because your real account sounds like a parody?" the tech mogul responded to Markey's post.
Markey, who holds a seat on several key government committees such as the Committee on Commerce, Science and Transportation and the Committee on Environment and Public Works, wasted no time to admonish Musk and his cheeky response to the serious issues he raised in his letter.
"Fix your companies. Or Congress will," the 9-year senator warned.
Insider compiled a list of the most controversial impersonated account tweets that took place after the new subscription service was rolled out.
Among the accounts on Insider's list were McDonald's, Nintendo of America, former New York City Mayor Rudy Giuliani, Sen. Ted Cruz, R-Texas, pharmaceutical Eli Lilly and Company, and even former president George W. Bush.
Twitter has since suspended the acceptance of new Twitter Blue subscribers. Musk said the subscription is expected to resume service "probably" at the end of this week.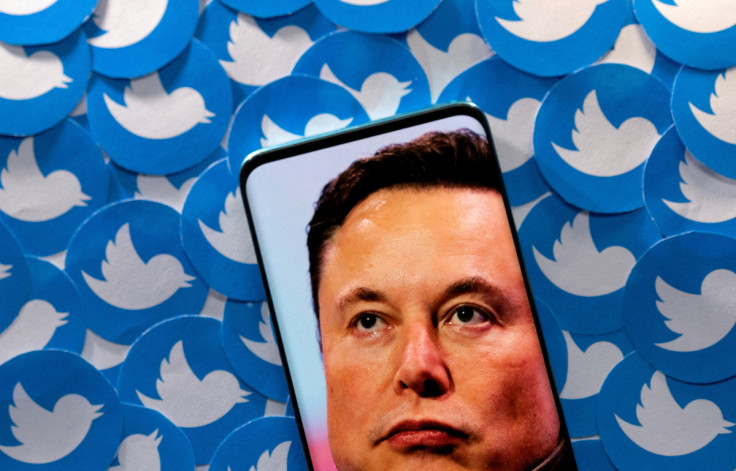 © Copyright IBTimes 2023. All rights reserved.
FOLLOW MORE IBT NEWS ON THE BELOW CHANNELS