iPad 3: Worth the Wait? A Rundown of Apple Rumors Before Release Date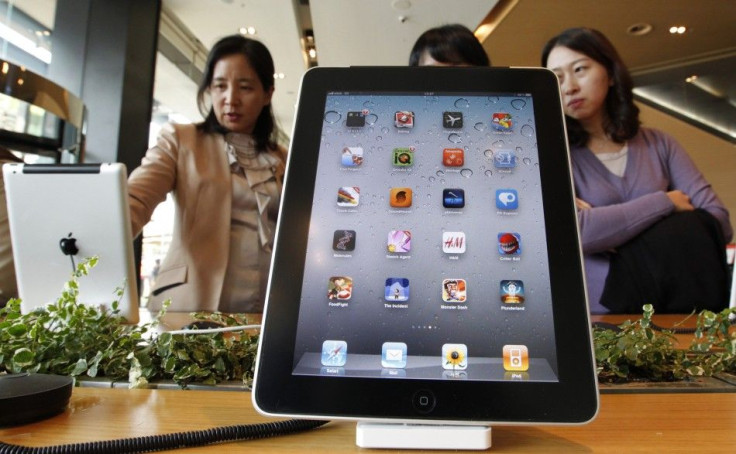 iPad 3 rumors are going crazy, and as Apple prepares to launch its newest tablet in coming months, users are eager to find out everything they can about iPad's specs, newest features and biggest upgrades.
From no-brainers like an improved camera and greater resolution to crazy rumors like a transparent and rimless body and a thunderbolt docking port, here's a rundown of the big rumors about the Apple iPad 3. As the holiday season approaches and 2012 looms, should buyers hold out for the newest Apple tablet, or is the iPad 3 too much hype to bother waiting for?
Based on what analysts are predicting and rumor-mongers are trafficking, it seems safe to say that the iPad 3 is worth the wait, especially for some of the rumored improvements it has over the iPad 2. Don't take their word for it though: read a rundown of the rumors, and decide for yourself.
Release Date
Pinning down the release date for Apple's iPad 3 is a Herculean task, one that many tech analysts have tried to determine for months. First, rumor had it that the iPad 3 would launch in time for Christmas 2011. Then the date was pushed all the way back to Fall 2012.
Now, most reports are indicating a release date either between mid-March and mid-April of 2012 or as early as this February. Those touting the last rumor point to Citi analyst Richard Gardner, who indicated that Apple might launch the iPad 3 on Feb. 24 to honor what would have been founder Steve Jobs' 57th birthday.
Those hoping for a February release date, however, are likely to be disappointed. Pushing a release date early is something Apple may have done in its earlier years. In its current incarnation as a mega-tech corporation, however, and with some of its recent technical glitches, Apple would do well to wait. Look for the iPad 3 to be released between March and April 2012.
Price Range

Apple rarely increases its prices from one model to the next, beyond a short bump in numbers to take advantage of the initial buying frenzy. Based on past iPads and other Apple products, the iPad 3 will probably cost somewhere between $600-615.
With the drier facts out of the way, the more important questions come to the surface. Mainly: if Apple users have to wait until the late spring to get an iPad 3, and pay at least the same amount (if not more) for the privilege, will the time and money be worth it?
That's where the specs come in. Rumors about improvements to the Apple iPad have been flying for months. Luckily, a basic rundown of fact and rumor, especially going off of Apple's past products, can give users a pretty clear idea of what to expect in their iPad 3.
Better Camera
In contrast to Apple iPhones, the iPad has never offered a good camera. In fact, the original iPad had no camera at all.
Just based on good salesmanship, therefore, it's unlikely that Apple won't add a better camera to its iPad 3, at least something like the 8 MP camera that the iPhone 4 is sporting.
Carbon Fibers and More Colors
Apple hired a carbon fiber expert last year, fueling rumors that the iPad 3 could be encased in a lightweight carbon fiber casing.
Beyond its outsides, however, carbon fiber is capable not only making stronger yet lighter materials but of taking in and improving color. It's possible that the iPad 3 could offer a tablet with a whole new range of nuanced hues, making for a more vibrant and enjoyable viewing experience.
4G LTE Connectivity
Most of the iPads sold so far have cellular data connections, which improve speed and tech multi-tasking, and many are hoping for a superfast 4G LTE version of the newest Apple product. LTE (Long Term Evolution) increases data downloads to broadband speeds, and rumor has it that a recent IOS update indicates that Apple is working on creating either an LTE iPhone or iPad to launch in 2012.
It seems unlikely that Apple would add 4G LTE to the iPad before it does so with its iPhone, it's not unthinkable that the iPad 3 will be faster and better able to consolidate its resources than the iPad 2. As far as a 4G LTE version, better wait until 2013.
Faster Processor
The iPad 2 already has a dual-core A5 chipset, so it's not crazy to believe rumors that the iPad 3 will sport an upgrade featuring something like a Quad-Core A6 Processor, which will make it that much faster and more efficient.
One crazy rumor about Apple's designs on a faster processor, however, may be too good to be true. Rumor has it the instead of running a basic IOS operating system on the iPad 3, like the kind that's been powering its predecessors and its cousin the iPhone, iPad 3 OS will be a hybrid: part IOS, part computer operating system.
The hybrid OS would make the iPad 3 less a cool gadget and more a portable tool. As cool as this rumor sounds, however, users shouldn't hold their breath: it's unlikely a hybrid OS would be introduced on a new iPad when there are so many other updates, and when the (rumored) release date is so soon.
High Resolution Display
Apple iPad 2 has been criticized for the clarity of its 1024x768 pixel screen in the past, which makes images somewhat fuzzy, while the iPhone 4 has been praised for its super-high resolution retina display, which gives great clarity to its screen.
Going simply off economic good sense then, the iPad 3 is likely to sport some serious improvements in resolution. Analyst Richard Shim at DisplaySearch claims Apple is producing 2048x1536 display panels for the iPad 3, meaning a great increase in quality for movies, TV shows and pictures on Apple's newest tablet.
Super-Fast Docking Ports
Rumors indicate that the iPad 3 could have a thunderbolt port, a smaller and superfast docking port used in Macbooks to transfer data as much as 20 times faster than USB 2.0.
This upgrade may be somewhat extravagant for an iPad 3, however, as well as the idea that the iPad 3 will run Flash or have an SD slot. As with the OS hybrid, this is something Apple users should wait on, at least for now.
... Transparent and Rimless?
One of the coolest (and most rampant) rumors about Apple's upcoming iPad 3 began with a viral video predicting that the new tablet would weigh 0.6 pounds, store 16GB, have great battery life and boast 3G connectivity.
The craziest part of the video, put together by the unknown Dakota Adney, however? The assertion that the iPad 3 would be slightly transparent and completely rimless.
It may be possible that the iPad 3 will be thinner and lighter than its older brothers by as much as 20 percent (though countering rumors say its high-resolution Retina Display may actually make it thicker), but a transparent and rimless design is far too radical a departure from Apple's very successful past with iPad tablet sales and popularity.
Beyond an issue of style, however, there is also the fact that Apple is already cramming so many features and upgrades into the iPad 3 that if even half the rumors surrounding it are true, transparency and rimless edges would be too much of an additional burden to bear.
For those hoping for a transparent and rimless iPad 3, save this rumor for the iPad 5 or 6.
© Copyright IBTimes 2023. All rights reserved.