With iPhone 5 Release, is AT&T Headed to $35 and Beyond in 2012?
ANALYSIS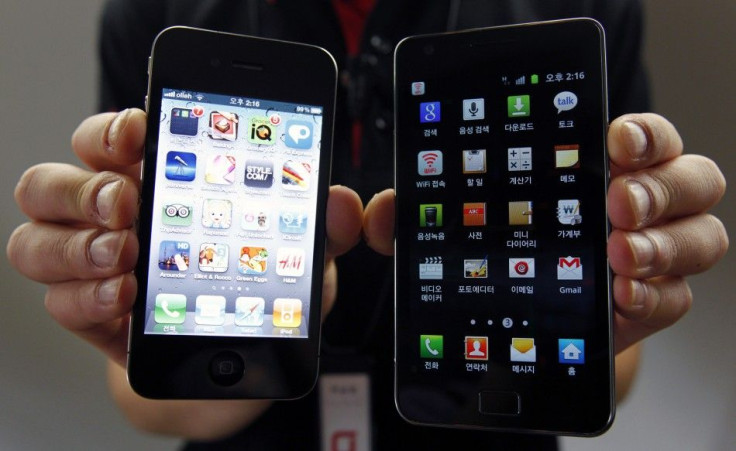 I'm Reiterating my Buy call for AT&T (T), first reviewed here at International Business Times on Sept. 14, 2011 at a price of $28.26.
AT&T's shares traded Wednesday at mid-day up 22 cents to $28.89.
Sprint (S), as speculated, may secure the rights to the iPhone 5 on Oct. 4 (moved up from Oct. 7), and to say the date has become a cause celebre in tech and media sectors circles, would be an understatement. Talk about chatter for a smartphone -- the iPhone 5 -- which doesn't even exist yet.
Will AT&T Benefit from 'iPhone 5 Wave'?
That said, if the iPhone 5 can come close to matching its hype, the next iPhone has the potential spark an iPhone 5 Wave, if you will, in the cell phone service provider sector -- in other words, a renaissance in the sector -- one that attracts new minds (translation: subscribers) that previous had not considered the iPhone 5 or even smartphone service before. Talk about an opportunity for increased revenue and earnings.
And that's good news, not only for iPhone 5 newbie Sprint, but also for venerable iPhone 5 carrier AT&T.
In fact, the iPhone 5 Wave could be just what AT&T needs to attract new, younger-adult subscribers to its network: the revenue increase will also make it possible for T to better-fund it capital spending, including network improvements to account for the increased data traffic and multi-media traffic.
To be sure, the U.S. Justice Department's objections to AT&T's planned buy of T-Mobil USA's assets is an operational negative, but almost all of AT&T's other metrics are flashing green as in go and buy.
AT&T has a strong balance sheet, long-term customer relationships, gobs and gobs of research talent (even it can't compared to the old Ma Bell), and solid margins to practically say, back up the truck from an investment standpoint.
Wireless, Broadband Gains
In 2011, gains in AT&T's consumer wireless and broadband will continue to make up for landline (wireline) downside revenue pressure. Wireless revenue should increase 6-9 percent in 2011 and 5-8 percent in 2012. Wireline data should perform decently, on U-verse and enterprise operations. Margins should be about 19 percent in 2011 and near 20 percent in 2012.
T also had 41.3 million voice connections (down 10.3 percent in 2010) in and 16.5 million broadband connections (up 3.3 percent) as of June 2011, and 98.6 million wireless subscribers, (up a gargantuan 9.4 percent in 2010).
AT&T's revenue should rise to $127 billion in 2011 and $129 billion in 2012, up from $124 billion in 2010, led by customer gains and faster growth in wireless services. Also wireline data gains should help offset continued attrition of consumer and business voice (landline) operations.
The Thomson Reuters First Call FY2011/FY2012 EPS estimates for AT&T are $2.37 and $2.54.
Technically, AT&T shares formed a bear hug this summer, but found support at $27. AT&T faces a psychological hurdle at $30, but once that is cleared, there is scope to $35 and beyond. T should trade above $35 by the end of 2011 and at $40 by mid-2012.
What's more, AT&T recent re-test and hold of support at $27 provides further technical confirm that a bottom is in place $27.
Stock Category: AT&T is ideal for investors who want a comparatively safe, dependable company and stock investment. Don't look for gargantuan growth with AT&T. There's only a 5 percent chance you'll lose your entire investment with AT&T over a 10-year period. And you'll like the $1.72 annual dividend.
2011 Outlook: I view AT&T as a long-term play, but if you're looking to sell T within the year, it's probably best to take your profits after it rises to $33-34, if it fails to rise above $35.
Stock Analysis: AT&T is a low-risk stock. If an investor has already purchased the company's shares, I'd hold them. If not, I'd consider buying a 50% position in T now. Under any circumstance, I wouldn't buy more than 75% of my T position before January 2012 and I'd put a sell/stop loss at: $13.
- -
Disclosure: L.C. Jacobs of New York, N.Y. reviews stocks on a quarterly, semi-annual, and annual basis.
L.C. Jacobs has no positions in stocks reviewed, but does own federal, municipal, and corporate bonds.
© Copyright IBTimes 2023. All rights reserved.