iPhone 5 Release Date Rumors: Features That Top Our Wish List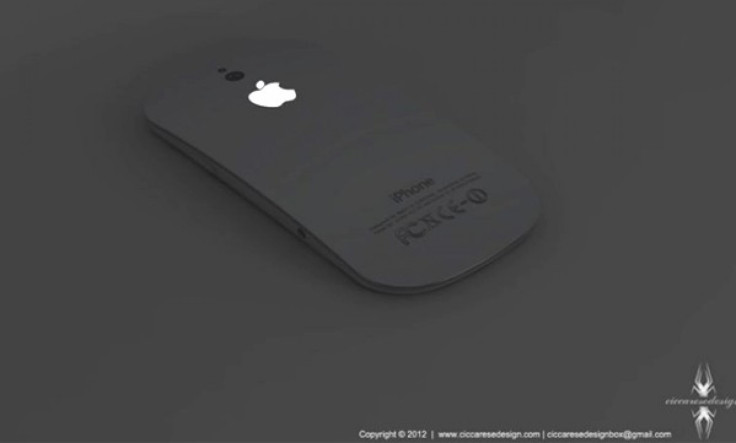 Apple's next generation iPhone created a lot of buzz in the last few months. While we have seen some speculation going bizarre, some have more chances to be finally seen in the next iPhone or iPhone 5.
We have heard about at least hundreds of rumors about the most-awaited phone of 2012. But we have tried to be very discrete about choosing the best and most relevant features that are most likely to be seen and top our wish list.
Let's check out the list
A Bigger Screen with Retina Display
Till date no iPhone has been bigger than a 3.5-inch. We, the ardent Apple lovers, never complained. But now that all smartphone makers are coming with bigger size (at times some odd 5-inch screen) screen, this time we hope to see a bigger iPhone. It seems we are not the only ones as rumors from all around the world are pouring, anticipating the size of the next generation iPhone.
A few days ago, Reuters reported that Apple would make its next generation iPhone bigger with a 4.6-inch display. But Brian White of Topeka Capital Markets declined the report and informed us that the next-gen iPhone could sport a 4-inch display. The same claim echoed by iMore editor-in-chief Rene Ritchie who said on April 5 that the iPhone 5 would retain its original 3.5-inch screen.
While we get to hear a host of rumors about the size of the phone, keeping in mind Richie's track record of accurately predicting the iPhone 4S at the time when the world was expecting to see iPhone 5 gives him an advantage over others.
However, some other sources also claimed that iPhone 5 would feature a Quantum Dot LED curved glass edge-to-edge display with 1280 x 720 resolutions (367ppi).
3D Camera
While we cannot expect a revolution in terms of a bigger screen in Apple's new iPhone 5, we can pin our hopes on a 3D camera.
Apple has recently invented a killer 3D Imaging Camera for iOS Devices. This 3D camera will apply to both still photography and video.
While 3D is no more a revolutionary technology in mobile devices, Apple is expected to tweak it and make it something new in iPhone 5.
According to Apple, the existing 3D cameras and video records can get three-dimensional information from objects but they are incapable of getting detailed information of the shapes, surfaces and depth of the objects. By using multiple sensors and cameras, Apple plans to use a series of systems, tools and methods to capture a 3D image and capture its geometric information relating to the surfaces of objects.
Apple's ultimate aim is to capture light and image information in such a way that would create an incredible 3D image that can be seen without glasses.
3D GUI
On January 12, 2012, the US Patent & Trademark Office published a patent application from Apple that reveals a new 3D GUI for iOS mobile devices.
The patent clarifies that the new 3D UI will work with proximity sensor arrays and will respond to gestures.
Even Apple accepts that [D]ue to the limited size of the typical display on a mobile device, a 3D GUI can be difficult to navigate using conventional means, such as a finger or stylus, but Apple's intelligent interface would offer an overview of a 3D display environment that would provide data from the gyroscope to detect hand-movements in front of the screen working as an imaginary camera viewfinder.
Well, we are not sure whether this feature will be on the next iPhone but we would certainly hope to see it.
OLED Screen
According to an April 4 report published by the Korea Times, Apple might launch an OLED display instead of the LCD to OLED display in its next iPhone.
Apple's biggest rival Samsung has also announced its aim to switch from LCD to OLED technology. In that case, it's easy for us to understand why Apple is also planning to change its display from LCD to OLED.
Reportedly, Apple has bought $7.8 billion worth of material from Samsung in 2011. The list includes memory chips to LCD panels. But, the company is also expected to buy $11 billion worth of parts this year, which indicates that the Cupertino-based tech giant is planning to buy more expensive display material to use it in its next iPhone.
Retinal and OLED combination, a sure win for Apple!
LTE
We all are somewhat certain about the LTE feature that would be introduced in iPhone 5. Since the new iPad 3 was launched with the 4G support, it is expected that the iPhone 5 will come with radio bands for 4G LTE support.
And, if rumors come true, then the company will have to make the device a little thicker to accommodate a larger circuit board and a bigger battery. This was the reason why Apple rejected the plan of implementing 4G LTE in its iPhone 4S. Apple CEO Tim Cook, in a company earnings conference call in April 2011, said, First-generation LTE chipsets force a lot of design compromises.
The iWallet
Another major patent won by Apple March 6 is a technology called iWallet, which lets users complete control to manage banking accounts on their iPhones. The technology, which also integrates Near Field Communication, will give users the ability to see their entire credit card profiles, statements and messages from their banks, and even set parental controls for their children. The statement will be directly sent to the iTunes account of the user so that users can keep track of their payments and statements within the iTunes billing system, which keeps credit card information and records safe and secure.
A6 processor
Quad core processor is the latest trend in the smartphone market now. And Apple will make no mistake this time to pack the strong processor which can support the speculated Retina display and other powerful apps including Siri.
The Verge has reported that the next iPhone will see the introduction of the rumored A6 processor that will clock in at superfast 1.2 to 1.5 GHz with 1GB or more of RAM to offer amazing processing capabilities to the smartphone.
The list, however, will be never-ending. But among other features that we desperately want to see in the latest iPhone, would be A5X Chip, 1 GB Of RAM, improved Siri, better battery to support the high resolution display, nanotech coating for making the device waterproof, system for multi-player gaming and so on.
How many of these features will finally see the daylight? Only time will tell.
© Copyright IBTimes 2023. All rights reserved.