IT Outsourcing: Will it Continue to Grow in 2012? (Exclusive)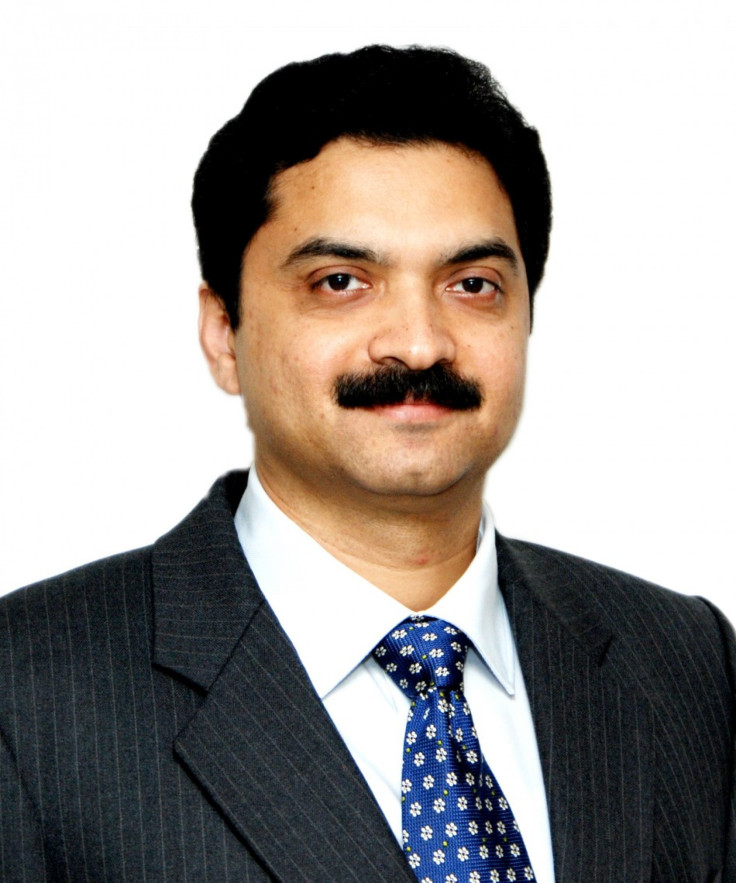 Overall demand for IT services will continue to grow in 2012 as productivity efficiencies from IT are now a well-accepted reality, according to a senior executive of a major IT service provider.
In an exclusive interview with the International Business Times, Murali Gopalan, who is the CIO of UST Global, a U.S.-based company with development centers across India, says that new investment projects in IT might suffer in the short and medium term due to the restraint in capital investments by companies.
However, overall investments in IT projects for increasing efficiency will surely continue to grow worldwide. This will be augmented by lights on IT engagements that ensure operational efficiencies of companies.
How do you visualize 2012 in respect to demand for IT outsourcing? Where do you see the major players in IT outsourcing in India focusing on this year?
There has been a lot of discussion in the IT industry, especially in India, about IT firms moving up the value chain. Over these past few years, they have indeed been delivering higher value to customers especially in areas like (a) business intelligence and analytics, (b) innovations in mobility, (c) innovations with dedicated apps, and (d) using cloud-based services for better ROI etc. In 2012, major players will increase focus on these higher value-added services, while the delivery of lights on services will continue to grow as usual.
We can currently observe higher demand-led maturing of the industry. Clients are demanding higher value and the industry is rising to the challenge with amazing innovations in solutions architecture and service delivery models.
Are IT firms in India taking sufficient steps to ensure growth and sustain the market share?
Indian IT firms are investing heavily in building (a) domain knowledge in various industries and (b) innovation capability, in addition to augmenting their capabilities in technology.They know that it is no longer enough to deliver commodity IT services but that it is also important to deliver business value. This is apparent in many engagements where they are directly consulting with the business side (not limited to the IT department) to bring innovations, and increase speed to market.
These efforts will morph them eventually to business partners (as opposed to being just IT partners). Such transformations are important to ensure stickiness, and thereby growth and sustenance of market share.
Do you think that firms in India are sacrificing profit to maintain growth?
Business cycles and economic cycles demand different strategies for survival and growth of companies.It is common for businesses to adopt a profit first strategy or growth first strategy depending on (a) business cycle or (b) economic conditions or (c) competitive conditions. During certain peaks and troughs in these cycles, companies would choose to sacrifice profits while accelerating growth.
Competitive conditions for talent could especially drive growth first strategy. Growth of market share (and often even survival) often depends on size, especially in knowledge-based industries.
Smaller services firms are often prey to debilitating attacks for talent by larger global rivals. Companies that grow their size and develop strong talent sourcing capabilities will withstand such attacks and thrive. Growth first strategy is appropriate in those conditions.
Given that global competition is increasing and global IT industry is increasingly a flat world, firms in India could often consciously adopt a growth-first strategy to grow in size rapidly.
However, we do not see firms sacrificing profits for a blind ambition to grow in size.
What are the major changes and challenges that the IT outsourcing industry appears to be going through?
The global IT industry today faces several changes and challenges. These include (a) severe global competition, (b) acute challenges in sourcing talent, (c) increased expectation by customers for innovation in technology and business processes, (d) increasing commoditization of IT services, (e) lowering of entry barriers for ultra small (and low-cost) players from around the world, (f) increasingly stringent criteria to be in the basket of consideration by clients, (g) increasing labor protectionism, (h) increasing operating costs, (i) innovative cloud services on offer that challenge traditional bread-&-butter lines-of-business for IT firms, (j) increasing number of innovative mobile & tablet apps that reduce the relevance of traditional software systems, (k) increasing demand for integration between disparate and geographically dispersed systems, and (l) increasing security considerations.
However, these very changes and challenges have made the global IT outsourcing industry a thriving hotbed of innovation. Firms that embrace these challenges will surely emerge winners and thrive.
What could be the implications of these changes and challenges upon a firm like UST Global?
UST Global is a relatively young firm that grew up in a post dotcom-crash world. In that harsh environment during the last decade, it learnt the benefits of being nimble, flexible and adaptable to changing conditions.
The firm quickly adapted to changes in expectations and demands from its global customers. It has been innovative in its client relationships, delivery models and speed & flexibility of response.It has a very robust innovation framework that celebrates mistakes and encourages lateral thinking by its employees in innovation gyms built for this purpose. This is done while ensuring security and efficient production quality processes. It has extremely close and fearless relationships with clients and is extremely quick to respond to their changing needs, practically rewriting the book on client intimacy.
UST Global believes that change is the only constant and is prepared to adapt to it. Its global presence and marketing savvy, its rapid response to expectations from clients on innovative services, its ability to attract talent globally and its focus on cost efficient operations have helped it tackle these changes and challenges successfully.
What can be the differentiating aspects of outsourcing to India from other countries? What could be the core competencies and capabilities of IT firms in India?
India is uniquely positioned to rapidly grow the IT industry compared to many other countries. Its success derives from a combination of several factors like (a) volume of talent, (b) diverse technology skills, (c) attitude to learn the intricate business rules of various industries, (d) proficiency in English language, (e) its amazing orientation to outsourcing as a concept, (f) the service mentality of its people, (g) mature management systems in its IT companies and (g) its overall IT business acumen.
Several of these core competencies combine to provide our IT firms with the ability to compete extremely well in the global arena. We have thus far had a fantastic head start in this industry, and, by building on it, we have the potential to grow it into an even major force, globally.
The economy in Europe is facing some serious issues. Are these going to impact IT outsourcing to India?
In a downturn, IT outsourcing projects could get impacted due to two broad reasons: (a) due to business declines and (b) freeze of decision making from economic uncertainty.From a macro perspective, the situation with various economies in Europe could certainly affect volumes of outsourcing to India.
In my view, this will largely be due to business declines faced by clients rather than freeze in decision making due to uncertainty in economic outlook of some nations. Of course, some clients might postpone decisions waiting for clarity in their environment.
However, in my understanding, the worst affected regions in Europe were never a large contributor to the volume of IT business generated from Europe. So the magnitude of impact on the business of IT firms might not be significantly large.
© Copyright IBTimes 2023. All rights reserved.