'iZombie' Season 3 Spoilers: David Anders Admits To Missing Old Blaine, Teases Blaine-Angus Arc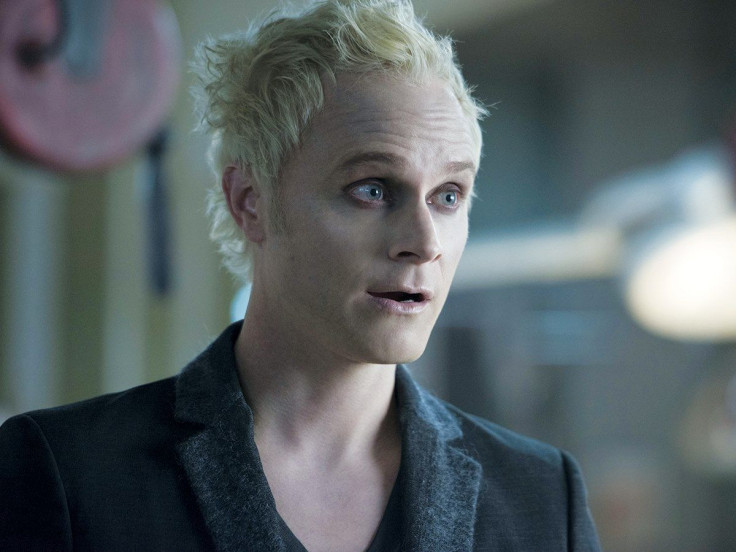 It looks like David Anders wants his "iZombie" character, Blaine, to get his memory back.
In a recent interview with Access Hollywood, Anders admitted that he misses playing the old Blaine. "You miss the smarmy charm and the one-liners," the actor said. "[The old Blaine] had such great words they provided him with to say. But the new guy, he's like a newborn baby, you know what I mean? He's just kind of learning the world and learning all these terrible things that this guy, who people say he is, did in the past."
This isn't the first time Anders has said that he misses the witty, snappy and funny Blaine. During a roundtable interview at the San Diego Comic-Con last July, Anders told Whedonopolis Videos that Blaine's memory loss is "a bit castrating" for the character, so he misses "the old cat." "I can say that because [old] Blaine is so fun, and he's got these wonderful lines. Now that he's blank, he's kind of lost in the woods," he said.
READ: Which "90210" alum is guest starring in Season 3, episode 7 of "iZombie"?
But Anders made it clear that he has also had an enjoyable time playing the new Blaine. "The benefit of it is ... it kind of washes away all of his sins, essentially, so that Blaine can go on living in the 'iZombie' universe, in the world. Gives him another chance, if you will," Anders told Access Hollywood.
"It's always fun playing the new guy," Anders told TV Goodness at last year's Comic Con. "Every actor want to play as many different characters as possible, so if you can do that within one show, that's pretty rad."
Blaine has become a changed man since he took Ravi's (Rahul Kohli) zombie cure, whose side effects include partial memory loss, last season. Since losing the memories of his bad deeds, Blaine formed a romantic relationship with Peyton (Aly Michalka), which has been hanging in the balance since he took Ravi's memory loss reversal serum in Season 3, episode 3.
"I think there is a bit of panic," Anders told Access Hollywood when asked how Blaine is dealing with the possibility that he will get his memory back. "He likes where this new life is going. He obviously still has this attraction to Peyton and who wouldn't, and it seems to be panning out for him at this moment."
While Blaine's romance with Peyton is working out well, the same can't be said about his relationship with his father Angus (Robert Knepper), who just started a new business, the Scratching Post, with Don-E (Bryce Hodgson).
"There will be more with all three of us and there will be more with just Blaine and Angus, and that's some juicy stuff you've got to look forward to coming up," Anders teased to Access Hollywood. "I think that's [episode] 7 or 8."
As described by executive producer Rob Thomas to Entertainment Weekly, the Scratching Post is a "speakeasy where one needs to be able to eat a ghost pepper without flinching to be allowed in, but once inside, brains and hot sauces from around the world are available for the discriminating zombie."
"iZombie" airs every Tuesday at 9 p.m. EDT on The CW.
© Copyright IBTimes 2023. All rights reserved.