J'Accuse! Hasty Critics Blame Hollande As French Billionaire Seeks Belgian Citizenship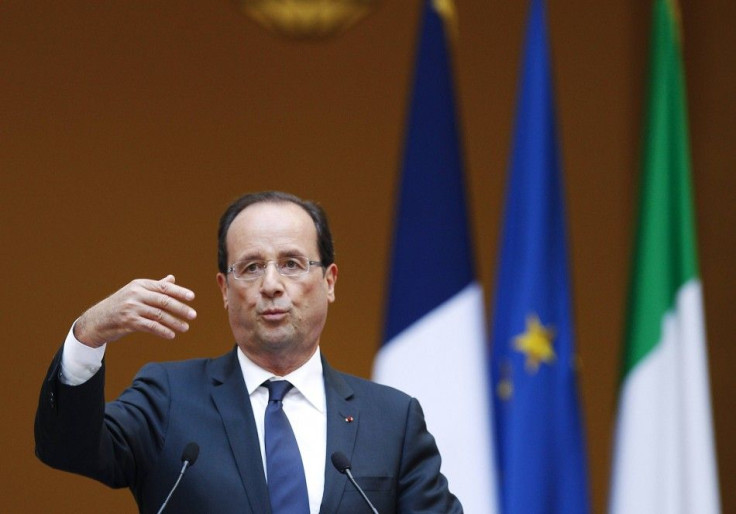 French billionaire Bernard Arnault is seeking Belgian citizenship just as France's new Socialist administration sets out to raise taxes on the wealthy, raising fears about a mass exodus of French investors and job-creators.
Arnault heads up a luxury goods empire called Moët Hennessy Louis Vuitton, or LVMH. Forbes calls him the fourth richest man on earth, estimating his net worth at $41 billion. He resides in Paris, but recently applied to Belgium for a dual citizenship.
The billionaire, a friend of Nicolas Sarkozy, doesn't think much of the policies of Socialist President François Hollande. The last time a Socialist François was in charge -- Mitterand, who won the presidential election in 1981 -- Arnault skipped town for three years, taking refuge in the United States.
And now it's happening all over again: France's richest man is jumping ship, all because of Hollande's tax plans.
Or so the narrative goes.
The president himself responded to the news with defiance. He said on Sunday that Arnault "must weigh up what it means to seek another nationality because we are proud to be French... One has to appeal to patriotism during this period," accordingto Agence France-Presse.
But Arnault is not abandoning his French citizenship. Even if he did, it wouldn't mean much since French taxes are based solely on residency.
And in any case, Belgium has a high tax rate of its own. Its citizens have to pay income taxes of more than 50 percent on every cent they earn over €35,060. That's higher than France's current high-income marginal tax rate of 41 percent.
The recent firestorm, then, has little to do with Arnault himself. This is about the potential consequences of Hollande's economic policies, a touchy subject as countries all across the continent struggle through the hard-hitting euro zone debt crisis.
France is going through tough times of its own. Unemployment hit 10.2 percent last week -- its highest level in 13 years -- and companies are warning employees that more layoffs are in the cards.
Hollande's approval ratings are at 44 percent and declining. He has pledged not to resort to harsh austerity members, but must raise revenues and cut down spending in order to meet lofty recovery goals. He's been going after the richest of the rich in order to appease his left-leaning base, but this could have dire consequences of its own.
Some say an exodus of wealthy is already in effect. Vincent Grandil, who owns a law firm that focuses on tax issues for big corporations, told the New York Times last month that more and more of his wealthy clients were calling him to ask for advice.
"We're getting a lot of calls from high earners who are asking whether they should get out of France," he said. "Even young, dynamic people pulling in 200,000 euros are wondering whether to remain in a country where making money is not considered a good thing."
But claims like this should be taken with a grain of salt. Hollande's opponents -- not to mention fiscal conservatives everywhere -- are predisposed to resist Socialist policies.
The fact is, not many French citizens would be affected by the new tax. These days, €1 million (or US$1.24 million) is a very high annual income; it is claimed by only about 30,000 of Frances's 65.4 million people, as estimated by the New York Times. That's less than one-twentieth of France's 'one percent.'
That means Hollande's taxes could make only a small dent in the €33 billion of revenues the government seeks in order to balance the budget this year, leading some to argue that the plan is less about fiscal necessity and more about political cover.
No matter which side the critics attack from -- that the plan either asks too much or generates too little -- Holland is not backing down. The otherwise mild-mannered president has been known to make provocative statements like "My adversary is the world of finance," and "I don't like the rich" -- indeed, the majority Socialist parliament is expected to pass his tax hike in September.
As for Arnault, he told Agence France-Presse that his interest in Belgium is personal, and has nothing to do with politics.
"I am and will remain a tax resident in France and in this regard I will, like all French people, fulfill my fiscal obligations," he said.
© Copyright IBTimes 2023. All rights reserved.