Jack Depp Facts: Johnny Depp's Son Seriously Ill, Vanessa Paradis Misses Screening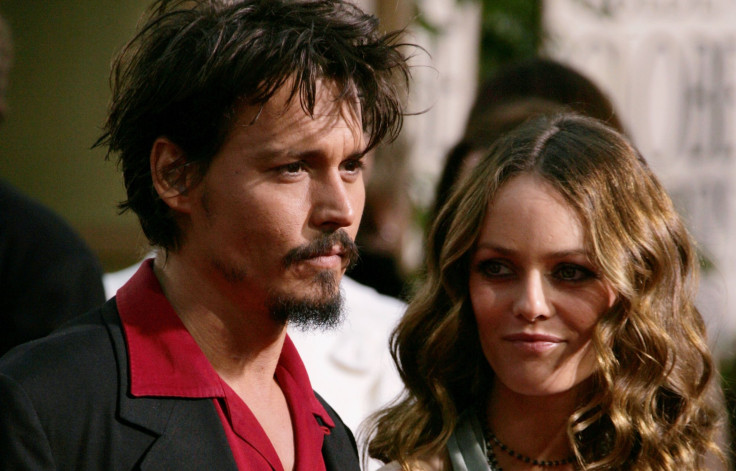 Johnny Depp's former girlfriend Vanessa Paradis missed the screening of her new film "A Knife in the Heart" because Jack Depp — one of the children the former couple share — was reportedly seriously ill.
"Unfortunately, Vanessa Paradis was not able to join us tonight, she had to be absent because of her son's serious health problems," Yann Gonzalez, director of the film told French outlet Public, as translated by People magazine.
Paradis is reportedly spending time with her ailing son. Neither Johnny nor Paradis has confirmed the reports of their son's illness. The couple were in a relationship from 1998 to 2012 before heading their separate ways. Apart from Jack, aged 16, they also have a daughter together — Lily-Rose.
Very little is known about Jack, since his parents have successfully managed to keep him away from the limelight. He has seldom been photographed by the paparazzi and he does not have a verified social media account. However, there are a few biographical fragments about the teenager's life that are publicly available.
1. His real name is John Christopher Depp or Johnny Depp III, although he is better known as Jack Depp. This means that he is named after his father.
2. Just because Jack's parents preferred bringing him up as privately as possible, it does not mean they never mentioned him during interviews. In one interview, Johnny proudly told the world what an amazing artist his son was growing up to become. However, he did express relief at the fact that he had not shown any desire to become an actor yet, Hollywood Life reported.
"My boy, Jack, has always been a very talented draftsman," he told the Philippine Daily Inquirer in 2014. "He draws really super well. He also plays music very well. He's got a good feel for that. Aside from school plays and things, he hasn't shown any desire to become an actor. Phew."
3. The "Pirates of the Caribbean" actor brought up his son in yet another conversation with former talk show host David Letterman on "The Late Show," saying he did not mind his son being "simple." "My boy Jack is…very simple, low-key, solid," he said back in 2013. "You know, one word texts, 'Yep. Nope, Same.'"
4. Although unconfirmed, it was reported that Jack, along with the rest of his family members, did not get along with his former stepmother, Amber Heard. One of the reasons Johnny and Heard split in 2016 was reportedly Johnny's kids' "hatred" for the "Never Back Down" actress.
Meanwhile, Johnny is currently out of town, touring with his rock band, Hollywood Vampires, in Europe, which apart from him, also consists of Alice Cooper and Joe Perry. The band has not canceled any scheduled gigs so far, Fox News reported.
A number of pictures taken during the tour recently sparked concerns among his fans that the actor might be ill. In the pictures, where he posed alongside supporters at Four Seasons hotel in St. Petersburg, Russia, Johnny appeared pale and thin, setting Instagram abuzz with comments such as: "He looks pale here. Hope he's okay" and "Jonny Depp looks so bad, omg, is he ill or something?"
Following the rumors surrounding the photos, multiple sources told a number of news outlets that "Johnny is healthy and is enjoying his time on the road with his band."
© Copyright IBTimes 2023. All rights reserved.