Jada Pinkett Smith Talks Sex, Tupac And Dealing Drugs In Recent Interviews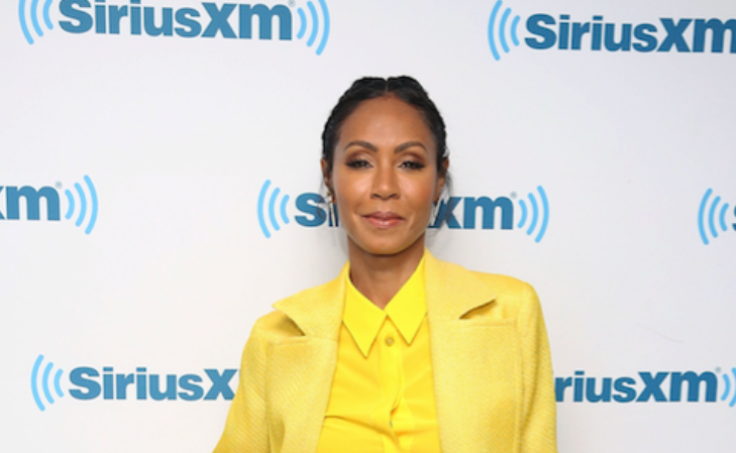 Actor Jada Pinkett Smith has decided to open up about her "wild" experiences leading up to the release of her latest flick "Girls Trip." She addressed her years growing up in Baltimore, claiming that she used to work as a drug dealer when she first befriended late rapper Tupac Shakur during a Wednesday appearance on SiriusXM's "Sway in The Morning."
Smith claimed that there were "a lot of components" to her relationship with Shakur that haven't been shared for a "very specific reason," including their drug dealing history.
Read: Jada Pinkett Smith Doesn't Miss Jaden, Willow After Kids Moved Out
"It's kind of hard because I haven't really told the whole story," she began. "One of the things that's very interesting that I've never really said before is that when I first met Pac ... I was a drug dealer. I won't get into the details of it because I'm going to write a book about it, but, that's how we started."
Smith, 45, stated that she made a departure from the lifestyle as the rap icon was going into it, which occurred after something "very bad" happened to her.
"As I was coming out of the life, he was coming more into the life," Smith said. "I was coming out, he was going in, there was a point at which we met and then we were kind of going our separate ways. I just felt like, 'O.K., God, one day you're going to do for Pac what you did for me.'"
Smith said her friendship with Shakur, who died in 1996 in a Las Vegas shooting, was inaccurately portrayed in the biopic "All Eyez On Me." Smith claimed in a series of tweets that the reimagining of her relationship with the rapper was "deeply hurtful." Therefore, she decided to elaborate on the dynamic of her relationship with the show's hosts, claiming it was a friendship based on "survival."
"Pac and I's relationship was about survival," she said. "That's how it started. I know that most people want to always connect it in this romance thing and that's just because they don't have the story, but it was based on survival."
Read: Will Smith Reveals How He Saved His Marriage To Jada Pinkett Smith
Smith, whose film career began in 1993 in "Menace II Society," has also recently been candid about her current love life. During a Friday appearance on "Watch What Happens Live with Andy Cohen," she opened up about her marriage with Academy Award-nominated actor Will Smith, addressing the ongoing rumors of the couple's swingers status. She claimed that it was the "craziest" rumor she'd ever heard about her marriage.
"That's the craziest one and it's constant. Yo, I wish — I wish," Smith said, not taking offense to the rumors.
Queen Latifah, her "Girls Trip" co-star, accompanied her to the interview and was disappointed that Smith wished the rumors were valid, saying, "I've always admired that about you. Don't take that away from me! I've compared you to every relationship I'm in."
The couple, who have been together for 23 years, have found other ways to keep the magic alive. Cohen asked Smith, "How do you keep it hot?"
"I don't know, I'm baffled," she said. "I think that Will and I have amazing chemistry on a lot of different levels. We love to laugh together, we love to learn together and we just love each other — we have a good time together. Yeah, that's the secret! Yeah, we just really like each other."
The couple will celebrate their 20 -year marriage anniversary this December.
Follow me on Twitter @dory_jackson
© Copyright IBTimes 2023. All rights reserved.