Jana Duggar's Post-Wedding Selfie Causes Drama For 'Counting On' Family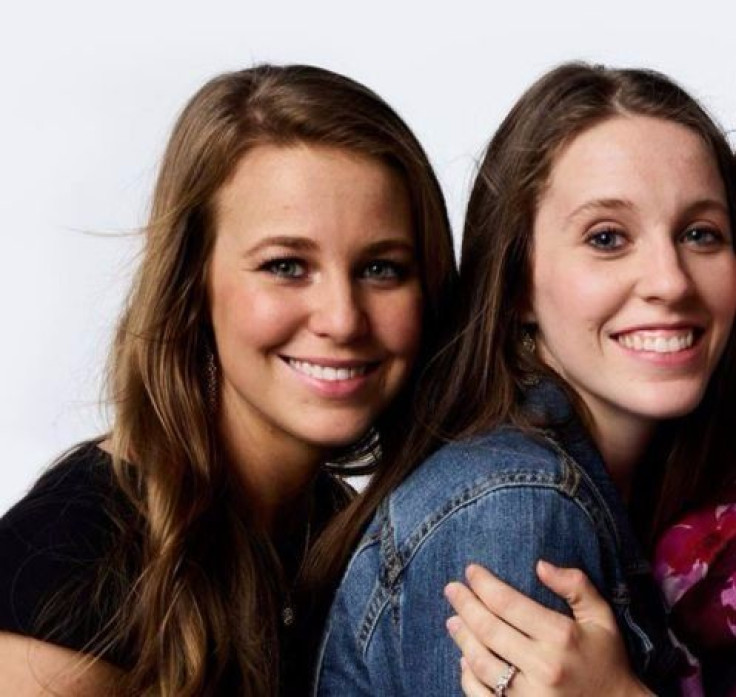 "Counting On" fans aren't happy with the family's latest Facebook post.
Following Joy Duggar's wedding to Austin Forsyth, parents Michelle and Jim Bob Duggar updated viewers on their oldest daughter, Jana Duggar. In the image posted to the Duggar Family's official fan page on Tuesday, Jana can be seen posing with several of her younger siblings, niece and nephews as well as some unnamed adolescents outside their Arkansas home.
"Jana decided it was time to get out of the house for an afternoon hike," Michelle captioned the photo of her 27-year-old daughter, adding, "She had plenty who wanted to go with her!"
READ: Why Jana Duggar Doesn't Have A Boyfriend
While Jana was all smiles in the image, some viewers made it known they weren't happy with the update. For years, "Counting On" viewers have questioned why Jana remains single while four of her younger sisters have married and started families of their own. Jana has continually defended her single status, saying she's simply waiting to find her "prince charming," but fans remain unconvinced she remains at home on her own accord.
"The reason Jana isn't married is this picture. She is in charge of raising the younger children. She isn't allowed by daddy. He also doesn't allow the Duggar girls to get a college education. They are married off to make more children," one fan accused.
"Is this poor girl ever NOT on kid duty?" one fan complained. Another commenter added, "Can't they just leave Jana alone sometimes or do they have to be with the poor girl everywhere she goes?"
Not everyone had a negative comment about the photo, however. Many defended Jana and her decisions. "To those complaining, 'poor Jana, can't she ever have time alone' does she look miserable? Cause I see a smile on her face. She also took the photo, so I'm guessing she wanted to take the photo and wasn't being forced. To those complaining, why isn't Jana courting anyone, maybe she is just not looking to rush," explained one fan.
READ: 4 Signs Jinger Duggar Is Secretly Pregnant
"I know everyone says poor Jana but I think she is taking her time on finding her other half. No reason to settle or marry just because. It seems like she wants to find her one and only she can spend her life with and be happy not just look happy. Plus what is so wrong with taking her siblings or nieces and nephews for outings? She is so making memories and a bond with the kids that are priceless," added another viewer.
"I think we need to leave this young lady alone. She will eventually meet the right man and settle down. But if she doesn't then she will have a great life," stated another viewer.
While some "Counting On" fans remain concerned about Jana's well-being, she didn't seem fazed to see another one of her younger sisters marry last week.
Jana appeared in a video alongside her married sisters Jill Dillard, Jessa Seewald and Jinger Vuolo to give Joy and Austin martial advice following their wedding. While she did not offer any relationship advice in the clip, Jana did smile while remembering Joy's younger years and shared her excitement for the new stage of her life.
"So excited for you," Jana said. "It's crazy this day is here but we're excited that Joy, you're getting a good guy."
© Copyright IBTimes 2023. All rights reserved.