'Jane The Virgin' Star Gina Rodriguez Reveals Dream Actor She Would Love To Work With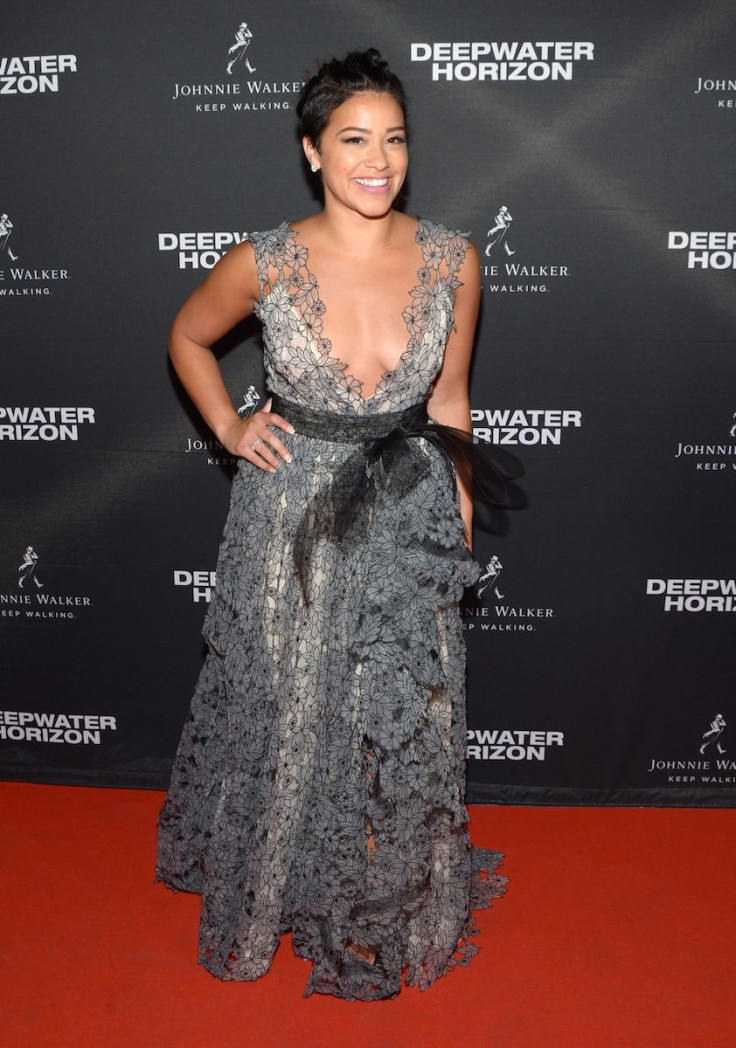 "Jane the Virgin" star Gina Rodriguez has been keeping busy these days. Aside from playing Jane Gloriana Villanueva in The CW show, she also recently starred in the new film "Deepwater Horizon," alongside Mark Wahlberg and Kate Hudson.
Rodriguez is beyond grateful for being a part of the film, but if given the chance to choose who her next co-star would be, Rodriguez giddily answered that it would be the lead of "Mad Max: Fury Road."
"I would love to work alongside," the actress said as she took a big breath, "Tom Hardy."
"Where you at, Tom? I'm whispering," she teasingly added during her Twitter Q&A with fans.
Meanwhile, Rodriguez raved to ET that the cast of "Deepwater Horizon" has been incredibly amazing, and it's all because they wanted to deliver an unforgettable movie that would raise people's awareness on environmental protection.
"The content of our movie is bigger than yourself," Rodriguez said. "No egos, no necessity for those moments of vanity or fear or insecurity because it was not about us and the goal was so much more."
Wahlberg also felt the same way. "Obviously, it was huge story but everybody really focused on the environmental disaster," he said. "I think a lot of people didn't realize that 11 people lost their lives and there were a lot of brave men and women who did a lot of things to try to stop the spill. I just thought it was an amazing story that needed to be told and I wanted to to be a part of it and honor the people who lost their lives."
Meanwhile, Hudson added to PEOPLE that they really wanted to honor the brave people who lost their lives that day so it's "actually more important that you're portraying the essences [of the person]."
"Deepwater Horizon" will be released on Sept. 30. As for "Jane the Virgin," Season 3 will premiere on Monday, Oct. 17, at 9 p.m. ET on The CW.
© Copyright IBTimes 2023. All rights reserved.