J.C. Penney Store-Revival Plan Includes New Sale Strategy and Apple's Magic Touch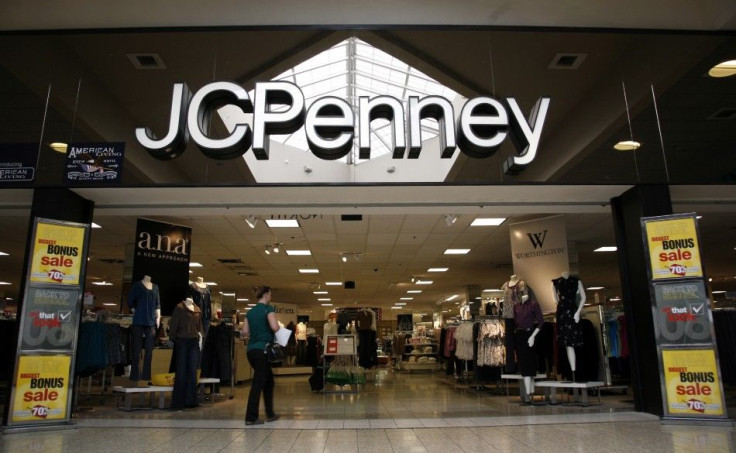 J.C. Penney will undergo a complete store revival, announced new CEO Ron Johnson on Wednesday. The new strategy includes permanent 40 percent price-cuts and hopefully Apple's magic touch. Another helpful addition is Johnson himself. He joined J.C. Penney in June from Apple Inc. During his decade at the tech giant, he was instrumental in creating one of the most successful retail operations in the world.
On Wednesday, Johnson announced his revival plan, saying it was the company's most important day in 25 years. The new strategy for the fourth-largest department-store chain in the U.S. includes a permanent 40 percent price-cut on all merchandise, fewer annual promotions boutiques within the store and the new addition of talk show host Ellen DeGeneres as a spokeswoman.
The 40 percent price-cuts will alleviate eager shoppers who wait anxiously for sales. To make up for any revenue loss, J.C. Penney will offer less sales promotions throughout the year. Consistently low prices will hopefully attract shoppers more than pop-up sales.
Here is an outlined detail of the plan, via The Huffington Post:
Sale prices become everyday prices. The company will use sales data from last year to slash prices on all merchandise at least 40 percent or lower than the previous year's prices. So, a woman's St. John's Bay blouse regularly priced at $14.99 could have the Every Day price of $7.
Fewer sales. The retailer will pick items to go on sale each month for a Month-Long Value. For instance, jewelry and Valentine's Day gifts would go on sale in February, while Christmas decorations would be discounted in November. Items that don't sell well would go on clearance during the first and third Friday of every month when many Americans get paid. Those items will be tagged Best Prices, signaling to customers that's the cheapest price.
New tags. The retailer used to pile stickers on price tags to indicate each time an item was marked down. But now each time an item gets a new price, it gets a new tag too. A red tag indicates an Every Day price, a white tag a Month-Long Value and a blue tag a Best Price.
Simpler pricing. Penney will use whole figures when pricing items. In other words, you won't see jeans with a price tag of $19.99, but rather $19 or $20.
I have been asked so many times in the last eight months, 'What we were you thinking? Why would you leave what's now the most valued company in the world and come to J.C. Penney?' Johnson said yesterday in New York City. Some think this decision is counterintuitive. I feel like this is the exact time at J.C. Penney when I joined Apple.
The 52-year-old will hopefully bring his magic to J.C. Penney which, like many other department stores, has been suffering this year. According to Bloomberg, department stores are expected to lose market share this year and place sales growth of just 1.7 percent compared to the projected 3.4 percent for retail overall.
Johnson's main plan is to make shopping simpler.
Liz Dunn, senior consumer analyst at Macquarie Capital in New York, played down the J.C. Penney buzz during an interview with Bloomberg.
The plan isn't necessarily ground-breaking, Dunn said. Anyone with a mind could have assessed that there needed to be a change to the stores, pricing strategy and marketing.
Investors showed promise when Johnson was named CEO on June 14. J.C. Penney shares jumped 17 percent that day. As of Wednesday, Jan. 25, shares had risen 14 percent to $34.57 a share since Johnson's arrival. However, shares dropped during his 90-minute presentation, so clearly minds are split on the revival plan.
© Copyright IBTimes 2023. All rights reserved.