J.C. Penney Will Buy Minority Stake in Martha Stewart to Build up Brand, Sluggish Sales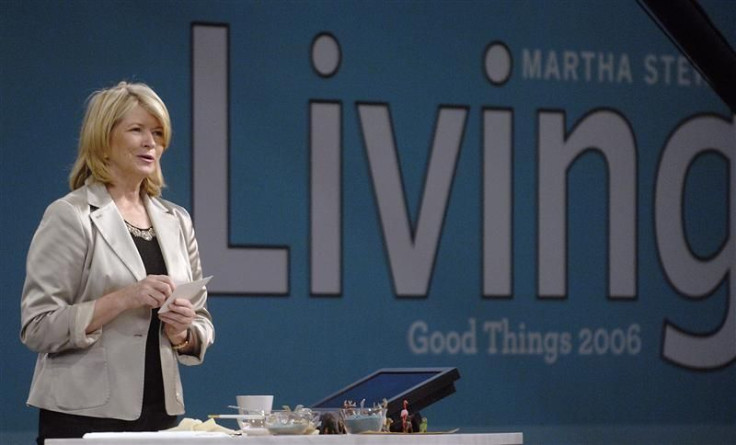 J.C. Penney Co. is buying a 16.6 percent stake in Martha Stewart Living Omnimedia Inc., a move by chief executive officer Ron Johnson that he hopes will build up the company's line of brands while also bringing up sluggish sales.
The minority stake is worth $38.5 million under the 10-year agreement, according to a joint release from the two companies Wednesday. The deal will take effect in February 2013, when Martha Stewart retail stores will open inside the majority of J.C. Penney department stores. A joint website is also expected to launch in 2013.
I have long admired Martha Stewart's extraordinary influence on the way American families live and enjoy their lives, Johnson said in the release. For nearly two decades she has been the primary person we turn to for advice regarding food, entertaining, decorating, and celebrating life's memorable moments.
The opportunity to work with Martha and create an entirely new shopping experience, both in-store and online, is a once in a lifetime opportunity. The Martha Stewart brand embodies quality, beauty, inspiration and possibility and we intend for Martha Stewart stores to be a key centerpiece of our new strategy to transform J.C. Penney into America's Favorite Store.
Both brands are trying to pick up sluggish business. For Johnson, the former Apple Inc. executive who will step into CEO duties on Feb. 1 of next year, this is the first step in revitalizing J.C. Penney. For Stewart, whose brand has struggled due to print-advertising troubles and challenges from other competing website brands, it means likely $200 million over the length of the 10-year deal.
Ron Johnson is a true innovator and someone who has been fundamentally redefining the retail experience. I am greatly impressed with his plans for changing an American classic, J.C. Penney, to make it a very new and different shopping experience, Stewart said in a statement.
To partner with J.C. Penney, Ron and his extraordinary team is a big and important step in realizing my dream of putting our Martha Stewart designed products within easy reach of an even broader consumer audience. I'm also very excited to work with J. C. Penney to create an online shopping experience, which will offer a broad range of Martha Stewart products.
Martha Stewart also has partnerships with Macy's and Home Depot, but president and chief operating officer Lisa Gersh told The Associated Press on Wednesday that this deal wouldn't affect those partnerships.
This is a different presentation and a different view, Gersh told The AP. We think this is great for the brand and for all our (store) partners.
But Macy's told The AP that it would explore the ramifications of Martha Stewart's additional partnership, in light of the proliferation of Martha Stewart-branded product in the marketplace.
J.C. Penney stocks went up 0.63 percent Wednesday. Shares of Martha Stewart jumped 33.33 percent.
© Copyright IBTimes 2023. All rights reserved.