Jennifer Aniston Net Worth: 'Friends' Reunion To Boost Star's $28M Earnings This Year
Jennifer Aniston's net worth is proof of her longevity in the entertainment industry. She has starred in different films and TV series but she will always be most known for her part in the "Friends" sitcom.
Aniston's net worth is reportedly at the $240 million mark. The widely popular "Friends" sitcom helped catapult its cast such as Aniston, Matthew Perry, Courteney Cox, David Schwimmer, Lisa Kudrow and Matt LeBlanc into superstardom since its inception in 1994. The show ran for 10 seasons and a reunion special to be shown at HBO Max is rumored to be on its way, Business Insider reports.
The 50-year-old actress ranked fifth in highest paid actress list from June 2018 to June 2019, with an estimated earnings of $28 million pre-taxes.
Proof of her magnetic appeal was when she created an Instagram account last October and posted a selfie with her "Friends" co-stars which set the online world on fire. Within six hours, she was able to get a million followers, which set a Guinness World Record at that time.
The cast of "Friends" continue to make profits off it due to syndication rights. Last year, Insider claims that the sitcom was the most binge-watched series in the U.S. Aside from the rumored reunion of the show, Aniston is busy making her own comeback with "The Morning Show" which she co-stars with Reese Witherspoon.
Born Jennifer Joanna Aniston, Jennifer Aniston owns an impressive filmography which include blockbusters such as "The Bounty Hunter," "We Are The Millers," "Marley & Me" and "Just Go With It". Proving she is more than just a pretty face, the former wife of Brad Pitt has been the recipient of the Golden Globe and Primetime Emmy awards.
Her global appeal earned her endorsement deals with L'Oréal, Heineken, SmartWater, Aveeno, EyeLove, Living Proof, Elizabeth Arden and Emirates Airlines.
In an industry which still faces a pay gap between male and female actors, Aniston is seen as a success in her own right. But clearly, the battle is not yet over. According to Forbes, fellow actress Witherspoon and Scarlett Johansson had to do their share and raise awareness on the matter. Johansson was the highest paid actress last year, earning $56 million, thanks to her role as "Black Widow" in the "Avengers" movie franchise.
If the "Friends" reunion show pushes through, it will be another win for Aniston and her co-stars. Her earnings will more likely increase next year but it will be all hard earned nonetheless.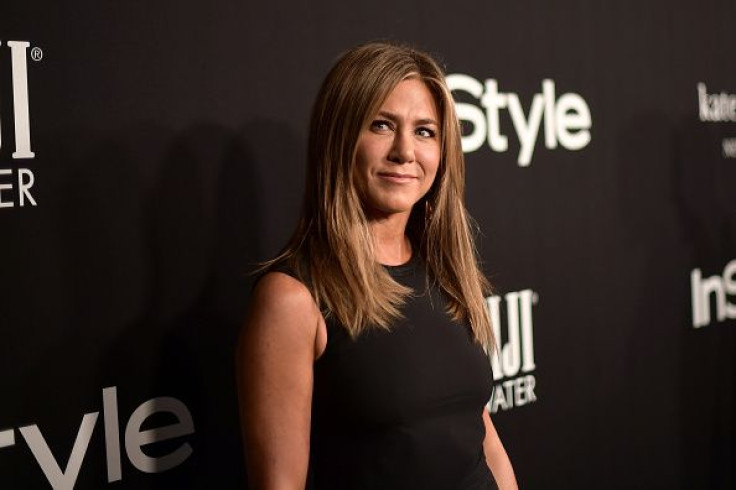 © Copyright IBTimes 2023. All rights reserved.