Jeremy Lin Documentary 'Linsanity' Details Emerge; When Will It Be In Theaters?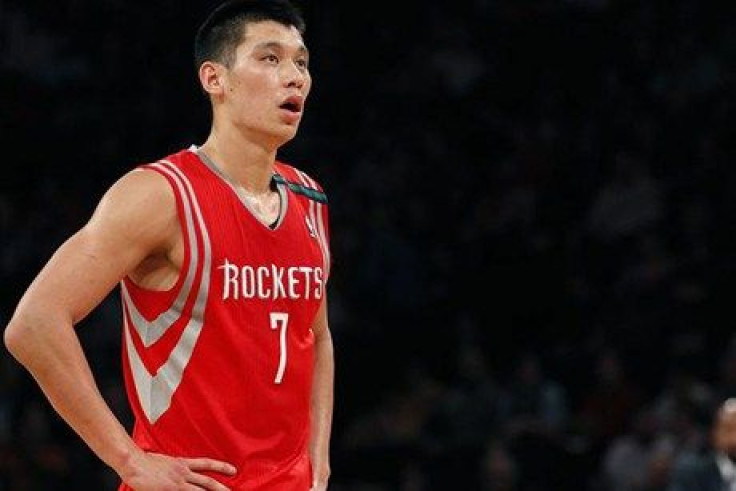 Jeremy Lin's rise to stardom seemed like it was something out of a movie. Now, the basketball player's journey to becoming one of the most popular in the NBA will be depicted on the big screen.
"Linsanity" was directed by Evan Jackson Leong and has now been acquired by Ketchup Entertainment, according to Variety. The documentary premiered at the 2013 Sundance Film Festival in January and can be seen later in the year by the general public, now that it has gotten distribution. The release date has been set for Oct.4, opening in 10 to 15 cities, including Boston, New York, Los Angeles and San Francisco.
The documentary chronicles Lin's life from childhood up until 2012, when he burst onto the NBA scene. With the New York Knicks, the point guard went from a relatively obscure player to a household name in just a matter of days. At one point in the season, he had the top-selling jersey in the league.
Not only does Leong take a look at Lin's sudden fame, but he details the struggles that the current Houston Rockets guard faced on his journey to the NBA. He was confronted with racism because of his Asian heritage and didn't receive a scholarship offer to play basketball at a major Division 1 school.
Lin has only been well-known for about a year and a half, but production on the film began in 2010. Christopher Chen/Endgame Entertainment, Brian Yang/408 Films and Allen Lu produced the film, which started being made when Lin was playing at Harvard University.
"Linsanity" has received a positive reaction from audiences, thus far. It was shown on opening night at the CAAMFest film festival in San Francisco on March 14 and at the Hong Kong International Film Festival on March 30.
© Copyright IBTimes 2023. All rights reserved.