Jerry Sandusky News: Neighbors Accuse Him of Watching Kids from Porch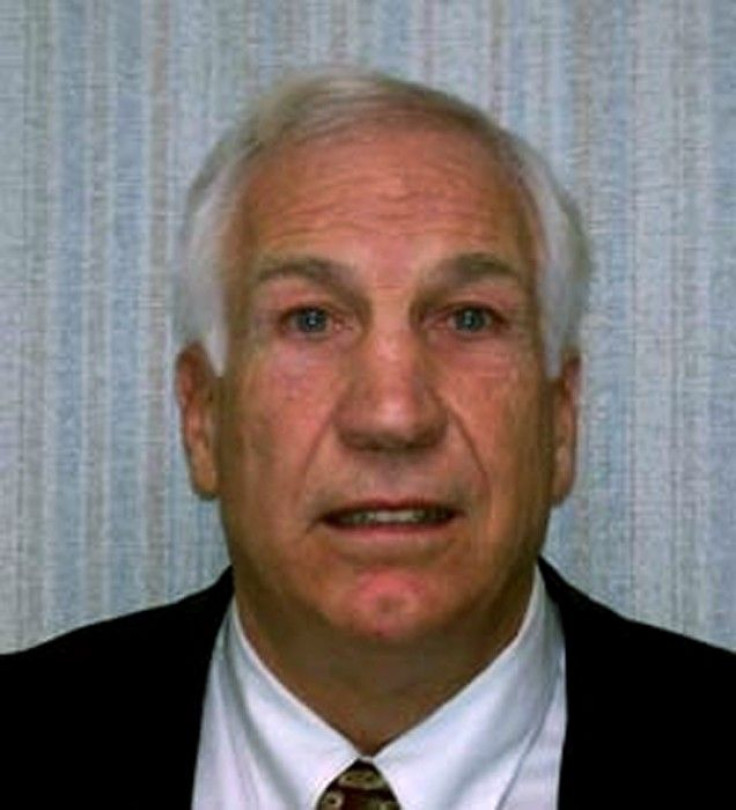 Several neighbors have recently complained that former Penn State defensive coordinator Jerry Sandusky, who is facing more than 40 sexual assault charges, has been sitting on his back porch watching children at a playground.
Sandusky is under house arrest due to the charges against him, but his house borders a local elementary school. The Harrisburg Patriot-News reported Tuesday that officials at that local school saw Sandusky on his porch watching the children.
The accused child pedophile will be in court on Friday to possibly change his bail conditions and to look into a possible change of venue motion by the prosecution. The prosecution has argued that it'd be impossible to get a fair trial in the current location. He is currently free on $250,000 bail, but faces restrictions on what he can do.
The citizens of Centre County feel a laudable and proper sense of ownership of, and participation in, the fortunes of Penn State, said senior deputy attorney general Joseph McGettigan, according to court filings. To ask members of that community to breakdown that alloy and insulate themselves from the institution... is asking too much.
Sandusky was indicted in November 2011 with 40 counts of molesting eight boys over a 15-year period. Prosecutors later added charges in December that raised the amount of alleged victims to 10 and increased the potential prison sentence time to 360 years.
Sandusky's attorney Joe Amendola has hinted at a possible plea deal in the past, but has recently insisted that his client is innocent and will stand trial. Amendola is hoping to get court documents on the identities of the 10 accusers to prepare for the upcoming trial.
© Copyright IBTimes 2023. All rights reserved.