John Cena Praises BTS, K-Pop Group's Fans, Matches $1M Donation To Black Lives Matter
KEY POINTS
John Cena has matched BTS and BTS fan ARMY's $1 million donation to help support the Black Lives Matter movement
Cena, 43, shared that he was impressed with the K-pop group's efforts
The WWE pro-wrestler-turned-Hollywood actor has long been acknowledged for his charitable acts
John Cena has reportedly given $1 million to the Black Lives Matter movement to match the donation made by BTS fans.
The 43-year-old professional wrestler was apparently impressed by the K-pop group's fanbase ARMY's efforts to raise funds to match BTS' $1 million donations and to help support the ongoing racial movement. Cena then took his cue from BTS fans and donated the same amount to BLM.
"Very happy to join #BTSARMY in efforts to match BTS' tremendous donation #ARMYMatch1M," the West Newbury, Massachusetts native wrote on Twitter on Monday (June 8).
Cena, who is lauded as one of Hollywood's most charitable celebrities, took to social media earlier this week to give a sweet shoutout to the K-pop group and their fanbase for showing their support for the now-global Black Lives Matter movement.
In another tweet posted Monday, the 16-time WWE world champion wrote: "One of the many reasons I respect BTS ... thank you #BTS and BTSARMY."
South Korean boy band BTS, along with their management Big Hit Entertainment, initially raised $1 million to be donated for the international human rights movement. This sparked a team of BTS fans, One in an Army, to start the #MatchAMillion campaign on social media with the aim of giving the same amount as their idols to BLM. A total of 35,609 donors raised $1,026,531 within just 24 hours.
Meanwhile, the WWE superstar-turned-Hollywood actor took to social media on Tuesday and opened up about his views on the current issues and the controversy that has led to a cosmic societal change across the globe.
"Change is never easy because it takes us admitting that our efforts and methods may be flawed to a point of severe distortion," Cena said. "Be brave and open-minded in these moments. Welcome ideas and limit excuses. Change is uncomfortable but can yield much more joy for all in the long run."
Initially established in 2013, the Black Lives Matter movement is an "international human rights campaign that motions against violence and systematic racism toward the black community."
The movement created waves once more after the controversial killing of George Floyd, who died on May 25 when white Minneapolis officer Derek Chauvin pinned him to the ground with a knee on his neck.
Floyd's death immediately sparked demonstrations and protests against police brutality and racism in more than 75 U.S. cities, and now, around the world.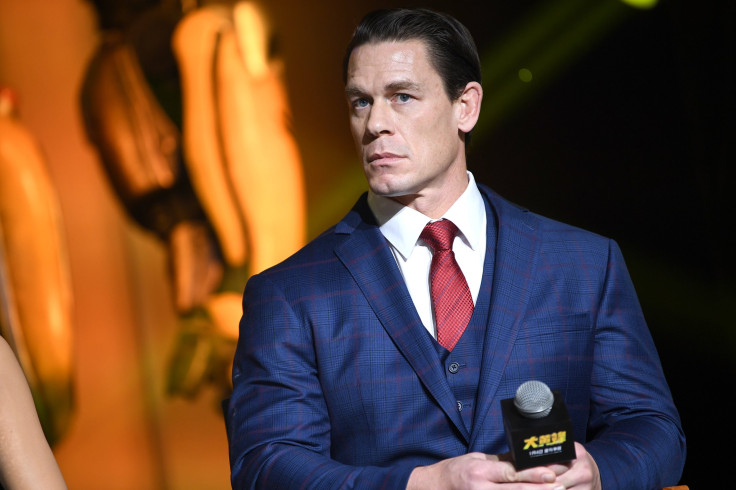 © Copyright IBTimes 2023. All rights reserved.
FOLLOW MORE IBT NEWS ON THE BELOW CHANNELS