John Russell Houser Motive: Louisiana Shooter Had Erratic, Racist Online Activity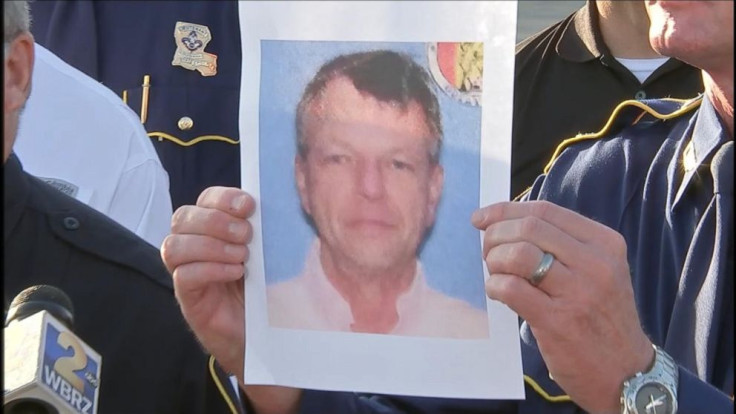 Police have offered details about the personal life of a gunman who opened fire inside a packed movie theater in Lafayette, Louisiana, on Thursday night, but his online activity portrays a more vivid, unsettling image of a man who often shared erratic, racist musings. The gunman, identified at a Friday morning news conference as 59-year-old John Russell Houser, fatally shot two women and then turned the gun on himself, authorities said.
Lafayette Police Chief Jim Craft described Houser as "kind of a drifter." He was from Alabama, but he had been staying in Lafayette since early July at a local hotel. Authorities said they found "disguises, basically," at the hotel room where he'd been staying.
Houser has a considerable online footprint, leaving long and confusing comments on several forums and blogs. In April 2011, he wrote that he connected profoundly with a blog post titled "Moral Sickness at Root of America's Decay" on the Christian blog Fellowship Minds. The commenter includes the same phone number listed on what appears to be Houser's public LinkedIn page.
"It is my belief that we are one in the same, and that my progress on this learning curve goes beyond that understood by the few left with ant [sic] moral fiber," Houser wrote in the comments section, adding, "It is possible, you might be the only one on the internet that has gotten through the censors. Though you probably are no less than a government information gathering devise, I will tell you how happy I am that the yield on the 10 year tres note is almost 3%. The end comes, and I love it."
Meanwhile, comments on a Topix message forum, believed to have been posted by Houser, reveal racial prejudice, "The more hard working people with family values we have,the better.What we need to worry about is those who WILL NOT WORK and have no concept of family.They may largely be identified by race also."
Houser's LinkedIn page boasts an array of positions and accolades. He claims to have graduated with a degree in accounting from Columbus State University in Columbus, Georgia, in 1988. He then claims to have graduated from law school at Faulkner University, a private Christian university in Montgomery, Alabama.
He also noted that he was a frequent guest on radio news show "Rise and Shine" on WLTZ in Columbus, and wrote that he "invited political controversy on every one of them, and loved every minute of it." He claimed on the LinkedIn page to have owned two Georgia pubs.
"We successfully provided entertainment for all while maintaining an atmosphere worth a regular visit. Well rounded bands,food,and genuine communication coupled with a 'don't hold back" approach was a winning combination'," Houser wrote on LinkedIn, referring to a bar called Rusty's Buckhead Pub in Columbus.
However, no bars in Georgia are registered to Houser. There's also no listing of Rusty's Buckhead Pub in the state, according to the Georgia Corporations Division database. The other bar Houser claimed to own, Peachtree Pub, was once in business in Columbus, but the dates listed on Houser's LinkedIn page do not coincide with the dates the bar was in operation. The bar was registered to Nelson C. Coffin.
© Copyright IBTimes 2023. All rights reserved.
FOLLOW MORE IBT NEWS ON THE BELOW CHANNELS