Johnny Depp Reveals Napkin Folding Skills In Hilarious Instagram Skit; Fans Not Disappointed
KEY POINTS
Johnny Depp entertained fans on Instagram
Amber Heard hired a private investigator to dig up some dirt on Johnny Depp
Twitter users react after "Aquaman" wished Amber Heard a "fin-tastic day"
Johnny Depp has revealed his napkin skills on social media.
The "Pirates of the Caribbean" star took to Instagram to entertain his fans. According to Depp, it kept him busy while quarantining. "A little something. I've been working on whilst being a responsible quarantinor, quarantining. Thank you all for stopping by. See you soon," he wrote.
In the clip, Depp can be seen folding napkins into different sizes. Before the clip ends, he surprised fans by bringing the napkin formed like a bra to his chest. The viewers, including celebrities, found it hilarious and approved it.
"I was hoping for some magic. Was not disappointed," one follower wrote.
"Thank you for entertaining us with your napkin skills," Shannon K wrote with the laughing and heart emojis.
"Ha ha. Amazing. Mastering the content. Miss you friend," stylist Samantha McMillen opined.
"I was actually watching this with a smile on my face the whole time and ended up laughing at the ending. I love you so much. Thank you for doing what you can to entertain people during these hard times. You honestly made my day," another netizen wrote.
"Thank you, Johnny! [heart emoji] Thank you for being such an incredibly kind, gentle, giving, loving, thoughtful, mellow soul. I appreciate you sooo much! Your arrival on social media has helped to breathe life back into my sad, forlorn heart," the fan wrote, before adding that she and others who love Depp have his back.
Depp is embroiled in a legal battle with ex-wife Amber Heard. The "Aquaman" actress alleged that he was abusive and violent. She even hired a private investigator to dig up some dirt on Depp but the latter found no one against Depp.
"I went to the US, France, Italy, Britain, everywhere that Johnny Depp roamed, everywhere he walked, I couldn't find one instance, or at least an admitted one, where he was physically abusive to a woman, smacked or beaten around, he's like an angel. Not one who said a deprecating thing," Paul Barresi said.
"I interviewed dozens of people, who knew him going as far back as three decades ago, and nobody had one bad thing to say about him. In fact, they couldn't say enough about his ever flowing outpouring of generosity and tender heart."
On Wednesday, Heard celebrated her 34th birthday. "Aquaman" greeted her because she plays Mera in the film. In its greeting, it wished Heard a "fin-tastic day." However, it backfired because many Twitter users reacted and called for Heard's removal in the film.
"Abusers don't deserve fin-tastic days," Jedi Lukee wrote.
"Disgusting. If she was a man, she would be fired by now," @siriustiltskin commented.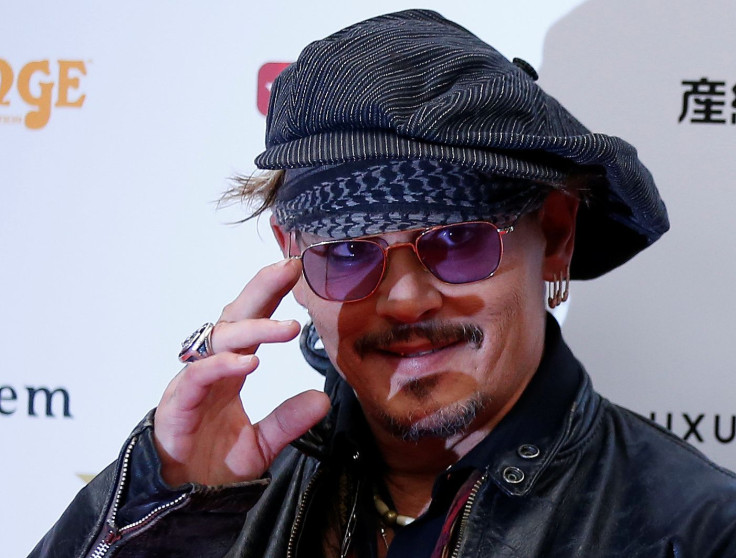 © Copyright IBTimes 2023. All rights reserved.