Johnny Depp Warned By Angelina Jolie Not To Marry Amber Heard, Advised To Get A Prenup: Report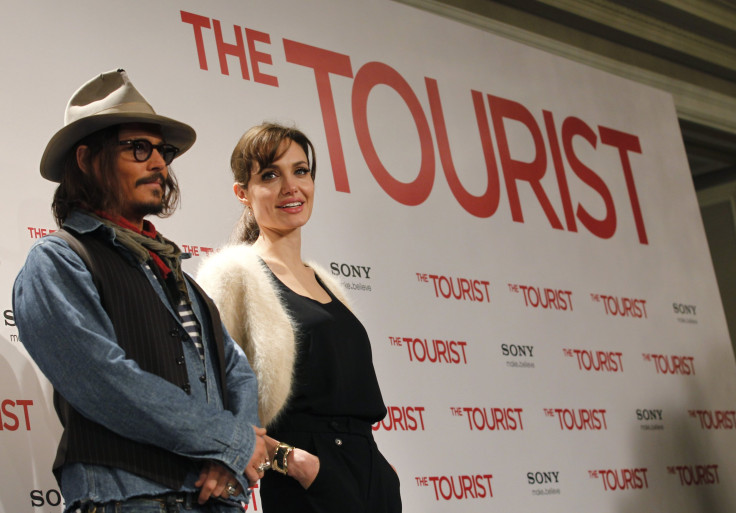 Johnny Depp and Amber Heard's wedding guest list just got a little bit shorter.
According to a report from the National Enquirer, Depp's longtime friend and "The Tourist" co-star Angelina Jolie is not a fan of his new fiancée, actress Amber Heard. Allegedly, the twice-divorced film star recently revealed that she is concerned about Heard, 27, and her motives for accepting the 50-year-old "Pirates of the Caribbean" actor's proposal.
"Angelina Jolie is giving romance advice to old pal Johnny Depp warning him he may be making a big mistake marrying Amber Heard," reads the tabloid report.
According to an unidentified friend of the actress, Jolie has "pleaded" with Depp to get a prenuptial agreement before wedding the "3 Days to Kill" action star. "Angie is worried [Depp] is going through a midlife crisis and has become enchanted with the much-younger actress," said the insider.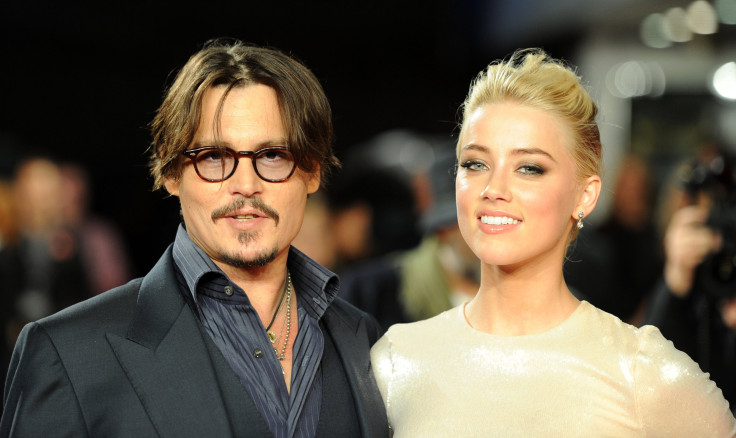 Despite the magazine sharing Jolie's rumored concerns, Gossip Cop released a report Wednesday debunking the rumors. According to their report, a source close to the "situation" has since dispelled the allegations, calling claims of Jolie's con "totally ridiculous."
Interestingly enough, Jolie's rumored concerns comes just days after Life & Style magazine questioned in its latest print edition if Heard could be "the new Angelina Jolie." "Amber is Angelina 2.0," an insider told the gossip magazine, adding claims that Heard has always aspired to be like the Hollywood vixen, copying everything from her red carpet style to her love for children. "With so much in common, Amber may not be in Ms. Jolie's shadow for much longer," reads the report.
Depp and Heard announced their engagement in January, just days after Heard was photographed wearing an engagement ring. The couple, who met on the set of the 2011 film "The Rum Diary," were last rumored to be planning a low-key wedding on Depp's private island in the Bahamas, Little Hall's Pond Cay.
© Copyright IBTimes 2022. All rights reserved.
FOLLOW MORE IBT NEWS ON THE BELOW CHANNELS